White-Knuckle Suspense Marks This Thrilling "Flightplan"
Lisa Rice

Contributing Writer

Updated

Jul 28, 2007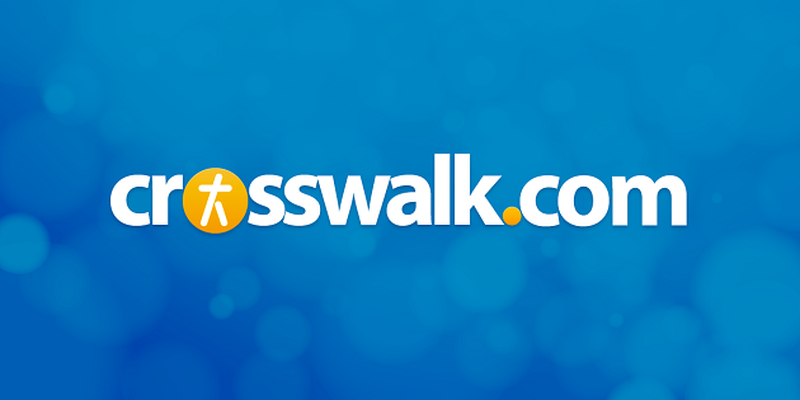 Release Date: September 23, 2005
Rating: PG-13 ( violence and intense plot)
Genre: Drama/Suspense/Thriller
Run Time: 90 minutes
Director: Robert Schwentke
Actors: Jodie Foster, Peter Sarsgaard, Sean Bean, Marlene Lawston, and Kate Beehan
Don't even think about getting popcorn and making a bathroom run, or you could miss an important beat of this edge-of-your-seat, white-knuckle, mile-high thriller. "Flightplan" is 90 minutes of non-stop suspense that capitalizes on every mother's – and air passenger's – worst fears.
Flying on an oversized, two-story plane (which she helped design) from Berlin to New York, Kyle Pratt (Jodie Foster) faces an unfathomable nightmare when her young daughter, Julia (Marlene Lawston), vanishes mid-flight. Already jittery and traumatized by the unexpected death of her husband, Kyle is calm at first as she searches the usual hiding places. Her calm turns to panic, however, when a flight attendant (Kate Beehan) tells her that the airline has no record of her child having boarded the plane! And to make matters worse, none of the passengers recall having seen her shy, sleeping six year-old either.
When Kyle rushes toward the front of the plane to demand a meeting with the captain, the plane's air marshal, Gene Carson (Peter Sarsgaard), quickly subdues her and eventually handcuffs her for her hysterical antics. Carson finally lands her a meeting with Captain Rich (Sean Bean), and though he is skeptical, he arranges to have the entire plane inspected. The search disturbs the grumpy, sleeping passengers but turns up no missing child.
Kyle then notices a group of Arab-looking passengers, one of whom she recognizes who had been staring into Julia's window the night before. She and Carson question the man, but he is able to prove his previous week's whereabouts with hotel receipts. Finally, the captain has had enough of the wacko woman with her delusional tales, and he sends back another passenger – a psychologist – to talk her through the grief of her husband's death, which is obviously causing her hysterical paranoia. The psychologist calmly tries to reassure Kyle that the crew has done some research and found out that not only did her husband die, but that her daughter, Julia, died the same night. And now it is time to just accept and truth and grieve, she says.
Kyle nods, turning toward the window. But as her warm breath hits the icy window, she sees a little heart that Julia drew with her finger earlier that night when she saw her father's casket being loaded onto the plane. With the slightest smile, Kyle turns back to the psychologist and acknowledges that she's right. She asks to use the bathroom to get a few minutes alone. The psychologist agrees that that would be good, and the air marshal takes off her handcuffs just outside the bathroom door.
In the bathroom, however, the adrenaline-laced mother springs into action. Alone and desperate, Kyle can only rely on her own wits and knowledge of the vast aircraft to find and save her daughter. A surprising twist happens as Kyle urgently struggles to accomplish the seemingly impossible task in silence, staying hidden from the disbelieving flight crew and passengers and overcoming some now highly complicated factors that put every life on board at risk.
Director Robert Schwentke, does a masterful job at making audiences feel that uncomfortable combination of jittery, sleepy, anxious, exhausted, and jumpy, while simultaneously making us care deeply for a grieving mother and her daughter. From the very start there are little clues to the mystery, which, in retrospect, are fascinating details that weave the story together most creatively.
Jodie Foster is brilliant as the protective mother who must turn into a sleuth, despite the fact that she's on anti-anxiety pills following her husband's untimely death. Peter Sarsgaard does an amazing job as the air marshal, and Sean Bean (who, incidentally, hates to fly in real life) is his usual handsome and mysterious self as the captain. Be aware, though – in "Flightplan," some of the most unassuming actors might turn out to play a huge role in the mystery, and others, whom audiences might assume to be really, really bad guys, just might not be. That's the only hint I'll be giving away in this month's must-see thriller.
AUDIENCE: Adults and teens
OBJECTIONABLE CONTENT:
Drugs/Alcohol: Alcohol served and shown on plane
Language/Profanity: Less than ten objectionable words, including one profanity ("Jesus")
Sex/Nudity: None
Violence: Woman hitting man with fire extinguisher, woman hit, resulting in bloody cheek, man hits Arabs in chaotic darkness during flight, gun fight, woman punches another woman out, etc.
World Views: Woman seems to "pray" to her dead husband, asking for his help to find their daughter