Wish Fulfillment Gets a Foodie Twist in Cloudy with a Chance of Meatballs
Christs Banister

Crosswalk.com Contributing Writer

2009

16 Sep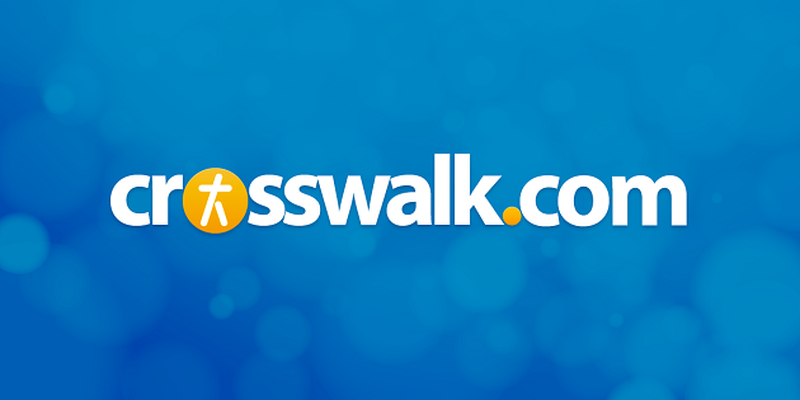 When Bill Hader (Saturday Night Live, Year One) and Anna Faris (Observe and Report, The House Bunny) first signed on as vocal talent for Cloudy with a Chance of Meatballs, the big-screen adaptation of the universally beloved children's book by Judi and Ron Barrett, they assumed they'd just "roll out of bed and do a little voice acting."
Turns out, voicing their respective characters wasn't quite that easy, even without the usual movie responsibilities of sitting through hair and make-up or performing their own stunts in the mix.
"I remember reading about how Tom Hanks said he was exhausted all the time when doing the voice in Toy Story, and I thought 'Cmon, he's just being a wimp,'" says Hader. "Of course, it didn't take long to figure out he was right. This is the hardest job I've ever had.
Even though she grew up doing vocal acting as a child, Faris agrees. "We all thought it was going to be so easy," she says. "Challenging or not, though, it was exciting making these characters come to life."
More Than Just Meatballs
While the movie's source material is filled with plenty of unusual weather and arresting visuals, a feature-length movie needed more than giant flying meatballs to hold the audience's attention. So a multi-layered story was developed to help bring the concept to life.
And much like something the Pixar folks dream up, there's plenty of thoughtful takeaway in this talk of wish fulfillment gone seriously awry.
In a town known primarily for its sardines, Flint Lockwood (Hader) isn't interested in simply taking up the family business. A bit eccentric, not to mention socially awkward, Flint spends the majority of his days dreaming up odd contraptions that he's sure will be "the next big thing." Somehow, though, his spray-on shoes and monkey-thought translator never quite connect with the masses, so Flint feels like he's a failure.
After the death of his mother who always supported his dreams, Flint's dad tries to persuade him to pursue something more practical (like working at his sardine shop), but Flint continues to follow his own path. And before long, he actually gets something right—well, accidentally. When Flint tries to invent a machine that converts water into food, he accidentally destroys the town square. In the process, however, he created a new weather phenomenon when cheeseburgers actually start raining down from the sky.
In a town of nothing where fish is always the order of the day, these cheeseburgers are a culinary revelation. Before long, the sky starts raining other tasty vittles, too (those aforementioned meatballs, gumballs, pancakes and syrup) and Flint, who was largely ignored before, is everyone's new favorite inventor.
A Metaphor for Overindulgence
It's not long before the food eventually becomes a problem, though. With so many requests for different treats from the townspeople and a constant need to satiate their palettes, the machine eventually goes haywire and even bigger food is unleashed. So in order to save his city and the people from its impending doom, Flint attempts to shut down the food wish fulfillment for good.
"I like that the movie reminds us that sometimes when we wish for something—and actually get it—there can be consequences," says Faris. "If something is too indulgent, it can actually be quite harmful."
With America's obsession with food, particularly that of the super-sized variety, Faris, who also loves to cook (and who says she'd be a restaurant critic if she wasn't an actress) enjoyed the movie's modern-day message.
In addition to emphasizing the harmful effects of something seemingly innocuous like food, Faris liked voicing her character Sam Sparks, the spunky weather girl reporting on this strange weather, because she's a smart girl who has often suppressed that because it doesn't exactly win her popularity points.
"I think my character got along so great with Flint because she also loves science and is curious about the world around her," Faris says. "But because of societal pressure she felt like she had to play that down a little. And I think a lot of girls can relate to—and learn from—that."
Getting Lost in the Story
Even with all the food for thought in a story aimed at the younger set, above all, writer/directors Christopher Miller and Phil Lord hope that viewers will have fun watching. After all, they invested more than six years on the project.
"We thought, wow, this would be a great action movie," says Lord. "All of the events in the film would be very, very silly, but the characters would take them all very, very seriously. And you'd probably take it seriously, too, if a giant spaghetti tornado threatened your town, as it does to Chewandswallow. Really, Cloudy with a Chance of Meatballs represents the ultimate in food, fun and mayhem."


Rated PG for brief mild action, Cloudy with a Chance of Meatballs opens in 3D format in theaters on Friday, September 18, 2009. For more information, please visit here.