6 Teens Sing 'Savior, Redeemer of My Soul' And 'Amazing Grace' Medley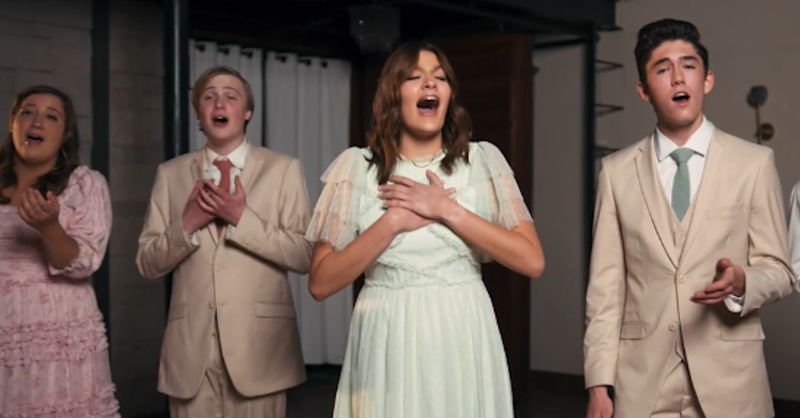 These two worship songs are the perfect reminder that God is our one and only Savior and He alone can save us from our sins.
"Savior, redeemer of my soul
Whose mighty hand hath made me whole
Whose wondrous pow'r hath raised me up
And filled with sweet my bitter cup!"
You may recognize some of these talented teens from their performances in other viral videos. On YouTube, the caption reads "This group of combined 16-17-year-old teens met while singing with Rise Up Children's Choir and Amplify and have loved singing together ever since."
These six musically-gifted teens include Hannah Evans, Reese Oliveira, Mikayla Hunter, Russell Affleck, Bryson Ripley, and AJ Wankier.
Today, they are all coming together for a stunning rendition of 'Savior, Redeemer of My Soul' And 'Amazing Grace.' They slowly join in, adding harmonies and beautifully transitioning from one song into the next. Just listen as they belt out these beautiful words of worship to our King.
"Amazing Grace, How Sweet the sound
That saved a wretch like me
Like me, I once was lost
But now I'm found, Was blind but now I see."
Jesus died on the cross to wash away each and every one of our sins. That is the ultimate gift and we will use these words to give thanks to His Holy Name.
"As he found redemption in the grace of God after nearly dying at sea, Newton meant the lyrics of "Amazing Grace" quite literally as a testimonial of the restoring power of God's love. The hymn's meaning and theme illustrate that even when we are lost we can be found by grace. Grace is described as having various benevolent purposes including redeemer, protector, guide and joy-bringer. This hymn is a great expression of the redemption and salvation available in God for this life and after." - Read the full story behind the meaning of John Newton's hymn here.
2 Thessalonians 3:16 "Now the Lord of peace himself give you peace always by all means. The Lord be with you all."
Photo credit: ©GodTube