'The Prayer' Duet Earns Standing Ovation From The Judges On American Idol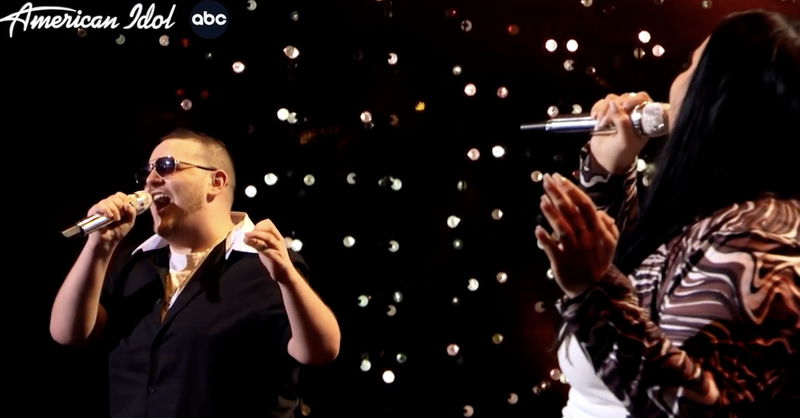 "I pray you'll be our eyes, and watch us where we go
And help us to be wise, in times when we don't know
Let this be our prayer when we lose our way, lead us to a place
Guide us with your grace, to a place where we'll be safe"
What an incredible performance! In this clip from the Hollywood Week Duets on American Idol, powerhouse singers Nicolina and Christian Guardino give a performance of 'The Prayer' that will leave you speechless. They both sound amazing individually, and when they sing together, their harmonies are absolutely wonderful! They even got a standing ovation from the other singers in the audience as well as all three of the judges. Aside from their voices, the lyrics shine through as they reflect on God's sovereignty and omniscience when we feel lost.
"We're mesmerized at how you just play off of each other. It has all the makings of something so special," said Lionel Richie after the performance. Then Lionel Richie went on to talk about how the Hollywood Week Duets play out. There is usually one person that ends up staying and one person that is sent home.
"I can just make this very simple. When you have a duel, somebody gets shot. When you have voices of this power, it's cut throat," he said. "I think it's quite obvious, you both cut through. You're both going to the next round."
Once both contestants realized that they both made it through to the next round, they cheer and embraced on stage, and the three judges also stood to their feet to give them a round of applause. What a beautiful moment! With voices like that, we can't wait to see how far Nicolina and Christian will go in this competition!
For another beautiful performance of this song by Andrea Bocelli and Tori Kelly, click here.
Photo credit: ©GodTube