Bullied Dancer Performs To Danny Gokey's 'Tell Your Heart To Beat Again'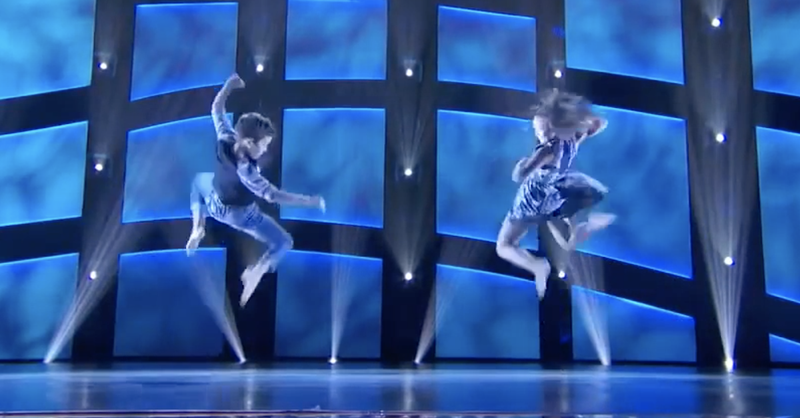 "You're shattered like you've never been before, the life you knew
In a thousand pieces on the floor, and words fall short in times like these
When this world drives you to your knees, you think you're never gonna get back
To the you that used to be, tell your heart to beat again, close your eyes and breathe it in
Let the shadows fall away, step into the light of grace, yesterday's a closing door
You don't live there anymore, say goodbye to where you've been
And tell your heart to beat again"
Danny Gokey's song 'Tell Your Heart To Beat Again' is one that has resonated with people all over the world. In this video of a So You Think You Can Dance clip, two young contestants put on a wonderful performance to the touching song.
The two talented dancers in the video are Jake and Tahani. Jake was bullied for dancing, but with Tahani by his side they are taking the dance floor by storm. How wonderful to see them perform together, putting so much emotion into their dance. They are so talented, and it is clear to see how dedicated they are to their craft.
"I think you found that emotional connection in such a beautiful way," says Paula Abdul who is one of the judges on the show. "Respect each other and hold it together and accept each other. And I think that you delivered that piece in that way exactly of supporting each other. Both of your lines, your technical lines, were really on point and beautifully done. I'm so impressed, this is incredible."
"I have to commend you two on the love and support that you just brought to the stage," says Stephen Boss, also known as "tWitch," who is another judge on the show. "The support for each other…I'm so proud of y'all."
We hope that you enjoyed watching this beautiful routine from these talented young dancers!
Photo credit: ©GodTube