Duo Performs Disney Medley of Love Songs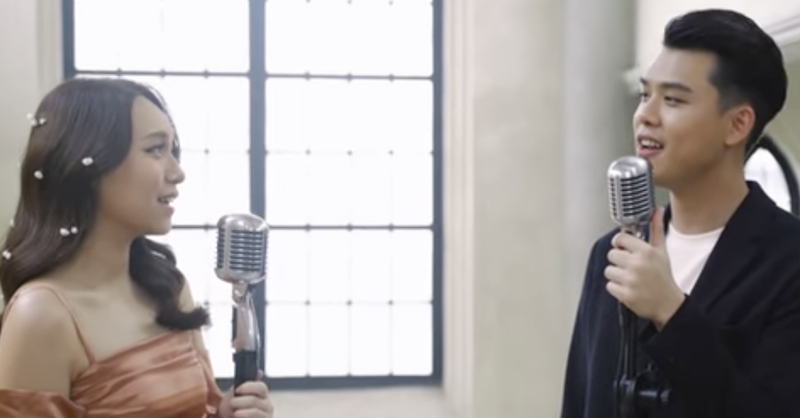 The singers in the video are Mild Nawin and Tae Vasawat, and they are based out of Bangkok, Thailand. Both of them have such amazing voices, and their harmonies throughout the songs are wonderful! Each song seamlessly transitions into the next as their magical voices carry it along.
"One of my medley series that I'm so excited and proud to present to you all!" writes Mild Nawin in the caption of her YouTube video. "Introducing my talented friend, Tae Vasawat as a charming prince of this Disney cover. I hope you all enjoy 5 popular Disney duet songs including 'A Whole New World' (from Aladin), 'Beauty and the Beast' (from Beauty and the Beast), 'I See the Light' (from Tangled), 'Love Is an Open Door' (from Frozen), 'Can You Feel the Love Tonight' (from The Lion King)."
What an incredible performance from these two! And their transitions from one song to the next are absolutely seamless. They are also so adorable when they interact with each other during the songs, especially during 'Love Is an Open Door.'
"Fantastic cover! One of the best Disney covers I've ever listened to," comments one person on YouTube after watching the video. "Hope to see more from both of you."
"The way you guys look at each other. You're perfectly in sync. Amazing," another person writes online.
"This is one of the best covers for Disney songs I've ever heard. They both sang so beautifully that I could picture both of them in the films. Absolutely lovely," writes yet another person.
It is clear that Mild Nawin and Tae Vasawat worked hard putting this video together, and their efforts paid off. From the music choices, to their voices, to the design of the set and lighting, this video is one that people will want to watch again and again!
Photo credit: ©GodTube