'In the Garden' A Cappella Hymn From Chris Rupp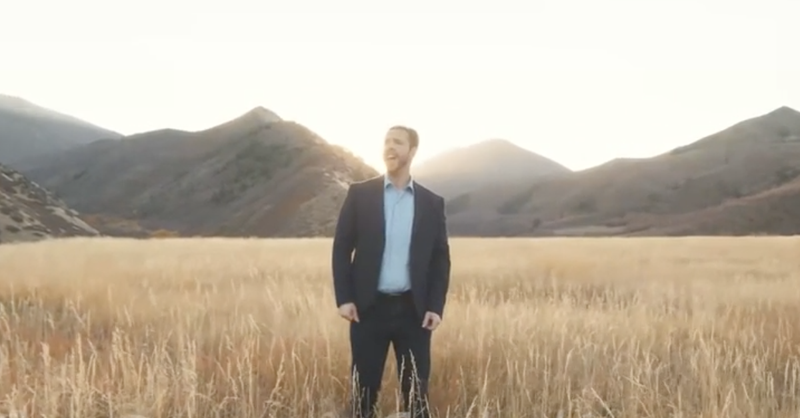 The lyrics to this traditional hymn are such a sweet reminder of God's faithfulness to be by our side and serve as an encouragement to our faith walk! As a child, this song was one of my favorites not just for its sing-song chorus but it made our Heavenly Father seem tangible. What a beautiful reminder of the relationship that we have with the Creator!

"And He walks with me
And He talks with me
And He tells me I am His own
And the joy we share as we tarry there
None other has ever known"

Chris Rupp does a beautiful cover; he sings with evident joy as he walks through stunning mountainous scenery. Surrounded by God's creation, he slowly adds harmonies to his melody as the hymn crescendos. Though the chorus is the most remembered part of the song, we love the second verse! It paints a moving picture of a loving God, the creator of the world speaking softly with a voice that even the smallest creatures stop to listen to!

"He speaks, and the sound of His voice
Is so sweet the birds hush their singing,
And the melody that He gave to me
Within my heart is ringing."

Indeed God has given us a song in our hearts and that song of love should be overflowing in our daily actions! It's so precious to think that the Creator cares so much that He is in communion with each one of us if we choose to stop and listen! He does not leave or forsake us. Our God walks with us, through every trial and every joy.
"The Lord, himself, goes before you and will be there with you. He will never leave you nor forsake you. Do not be afraid; do not be discouraged." Deuteronomy 31:8
Click here for another rendition of this hymn by Alan Jackson.
Photo credit: ©GodTube