Kelly Clarkson Gives ABBA's 'Dancing Queen' A Chilling Makeover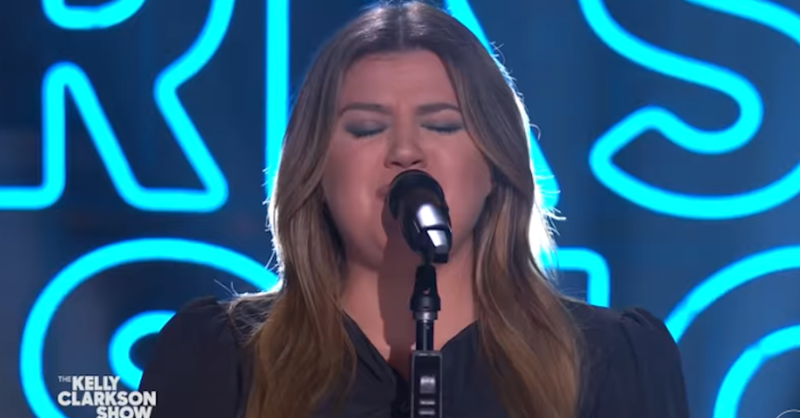 Kelly, with roots now planted in the country camp, has extended her reach into a variety of musical genres, projects, and enterprises. However, this was the first cover she'd done by the Swedish pop-rock supergroup, and she definitely made it her own!
Of course, firsts aren't a big deal for Kelly. After all, she was the first winner of the first season of American Idol way back in 2002. That win scored her a record deal with RCA, and she hasn't stopped since!
So, how does Kelly's version of "Dancing Queen" compare to the one that Bjorn, Benny, Agnetha, and Frida recorded in 1976—the one, by the way, that is ranked on Official Charts as ABBA's most successful hit of all of their super hits!
Well, Kelly slows it way down. As the video opens, we see Kelly dressed in navy or black and standing against a blue background. Her pianist is likewise outfitted. The dark background with her name in lighter blue lights reminds one of a dark, lonely street with a neon sign overhead. And, as Kelly sings, her version of the peppy ABBA song takes a different direction.
Where ABBA's recording moves fast like a party or celebratory song, Kelly's sets a lonely, almost tragic mood. ABBA's girl is flirty and free; Kelly's is searching and sad. Here are a few lines from the song. It's interesting how the delivery of them impacts the feelings they evoke!
Looking out for a place to go
Where they play the right music
Getting in the swing
You come to look for a king
When Kelly sings the words "having the time of your life," the tone is more tearful than playful!
Kelly's accomplished quite a lot in the 20 years since she won American Idol. She is a singer, songwriter, talk show host, author, and mom of two. She is the celebrity spokesperson for Wayfair. And, she has been one of four judges on The Voice and, most recently, one of the two hosts on American Song Contest, alongside Snoop Dogg! Kelly is one busy woman!
"The soul of a lazy man desires, and has nothing; But the soul of the diligent shall be made rich." Proverbs 13:4
Photo credit: ©GodTube