"Lay Me Down" Chris Tomlin Cover by Tommee Profitt Cover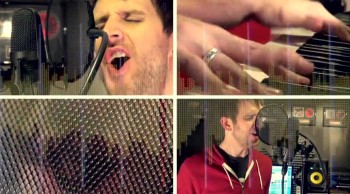 Thanks for checking out my video! You can download this song for FREE at www.tommeeprofitt.com
Please support me by sharing this video! Thanks so much! And don't forget to SUBSCRIBE!! :)

Tommee Profitt is a full-time producer, songwriter and recording artist from Grand Rapids, MI. Since 2003, Tommee has traveled around the country with his band, playing 100+ times a year. He has recorded 5 full-length studio albums of original music, and has performed concerts with Newsboy, tobyMac, MercyMe, Leeland, Hawk Nelson, Mark Schultz, Barlow Girl, Family Force 5, and others.

He produces full-time in his studio, Tommee Profitt Studios, and works with clients of all genres. He produces videos regularly for YouTube, composes and scores for short films and commercials, and frequently travels to Nashville, TN to do songwriting with other writers, artists, and bands.

He is also a part-time worship leader at Cornerstone Church in Caledonia, Michigan. He is married to his high school sweetheart, Angela, and they have one daughter, McKenlee Joy, with baby number two coming March 2014.