Loren Allred Sings 'You Say' by Lauren Daigle During BGT Semi-Finals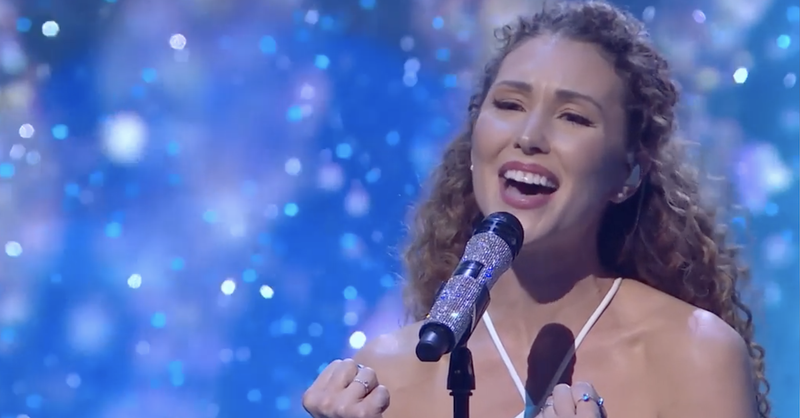 Lyrics:
"I keep fighting voices in my mind that say I'm not enough, every single lie
That tells me I will never measure up, am I more than just the sum
Of every high and every low, remind me once again just who I am
Because I need to know, oh"
What a beautiful voice Loren has, and what a spectacular performance! There is so much passion and emotion in her voice, and she truly made this song her own while she was singing it. It's no wonder that she got a standing ovation from the audience and the judges after her song!
"You say I am loved when I can't feel a thing
You say I am strong when I think I am weak, and you say I am held
When I am falling short, and when I don't belong, oh You say I am Yours
And I believe, oh, I believe, what You say of me, I believe"
"You knocked it out of the park again," says Amanda, who gave Loren the golden buzzer during her first audition. "What was beautiful was the song, the lyrics, the breath, the control, absolutely everything about it was astonishing."
"You are an incredible artist with an incredible voice, and we could be looking at the winner of Britain's Got Talent," shares David.
Many people online also commented about how wonderful they think Loren Allred is.
"Her voice is out of this world. I could replay this a thousand times and still play it again tomorrow. World-class," one person wrote on YouTube.
"Loren starts singing and my eyes start welling up. She has that effect! Marvelous," wrote another person online. We can't wait to see where Loren's voice takes her next!
This content originally appeared at https://www.godtube.com/watch/?v=GLZPKGNX; used with permission.
Photo credit: ©GodTube