"Love Me Like I Am" by For King & Country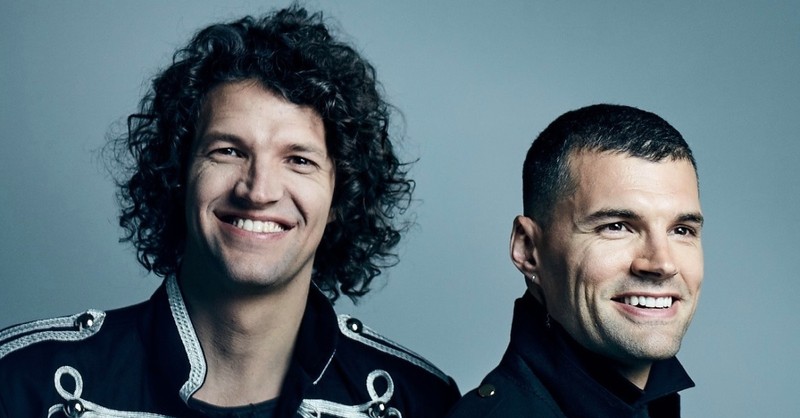 Be reminded of God's never ending love as for KING & COUNTRY perform their latest single, 'Love Me Like I Am.' The video shows the singers surrounded by mirrors, seeing their shattered reflections. We are endlessly critical of ourselves and often don't see ourselves as God does. What we see as broken and unlovable, God sees as His beautiful creation that He died to save. The video starts in a dark room, but by the end the mirrors all break and fall to the floor, and the singers end in a stunning scenery surrounded by mountains. This song is a reminder of much our Creator loves us, even when we struggle to accept and love ourselves.
Lyrics:
"I am a little uneven
In need of a little more healing now
Yes I am. And I feel a little unfixable
You're nothing short of a miracle now cause somehow You're still with me"
Brothers Luke and Joel Smallbone make up the Christian duo For King And Country. They are known for songs such as 'God Only Knows' and 'Priceless.'
Today, they are sharing the official music video for their latest single 'Love Me Like I Am.' Just listen as they belt out these words of thanks to our King.
"Oh, I don't know how You do it
And I know I put You through it
Yeah, It's amazing that You can
Love me like I, Love me like I am"
On Instagram, the duo shared the heart behind 'Love Me Like I Am.' "A song celebrating those who love us despite our flaws, and a God who does the same."
Despite our sins and shortcomings, God loves us through it all. There is nothing that could turn Him away from us and He will always be there waiting with open arms. Walk into the light and let God lead the way.
Psalms 42:11 "Why are you cast down, O my soul? and why are you disquieted within me? hope you in God: for I shall yet praise him, who is the health of my countenance, and my God."
Credit: ©GodTube
Photo credit: ©For King and Country