"My Soul Sings" Worship with Jonathan David and Melissa Helser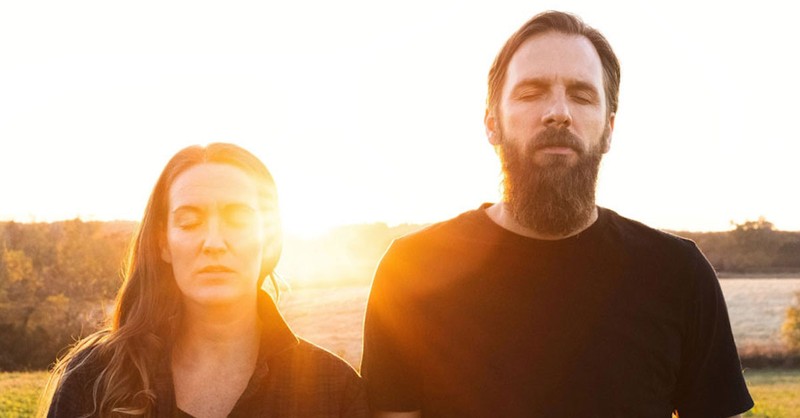 "Praise Him, sons and daughters, praise Him in the highs and the lows
Sing in the joy and the sorrow, when you sing, heaven comes close
Heaven's so close, hallelujah, my soul sings to You
Hallelujah, my soul sings to You"
The song 'My Soul Sings' is from the album titled The Land I'm Livin' In. And the song was written by Jonathan David Helser, Melissa Helser, and Molly Skaggs.
The Land I'm Livin' In was captured over three days, and according to their website, it is "an album filled with the spontaneous, raw and personal moments of adoration that have marked the Helsers' worship since the beginning."
In the music video for 'My Soul Sings,', Jonathan and Melissa are leading the worship song surrounded by a group of people singing their hearts out to the Lord. There is a fire and passion in their soul for God, and it is clear to see by the way that they worship. It is a beautiful glimpse of eternally worshipping together. God created us for worship, and He is deserving of praise in every circumstance. As the singing breaks for an instrumental interlude, you can faintly hear the spontaneous words of worship as the surrounding people continue to praise their Lord.
The song is wonderful, and many people shared their thoughts about the 'My Soul Sings' online.
"Lost count of how many times I've listened to this song, the album is just magnificent. And oh my soul sings to You oh Lord," comments one person online after seeing the video.
"This is musically divine. Praise the Lord, our Creator shines through," writes another person on YouTube.
We hope that you enjoyed listening to 'My Soul Sings' by Jonathan David Helser and Melissa Helser today and the song was able to uplift your spirits.
Psalm 96:1-3
Sing to the LORD a new song; sing to the LORD, all the earth. Sing to the LORD, praise his name; proclaim his salvation day after day. Declare his glory among the nations, his marvelous deeds among all peoples.
Credit: ©GodTube
Photo credit: ©Bethel Worship
Related articles: