Nicolina Performs Chilling Rendition of 'Hallelujah' on American Idol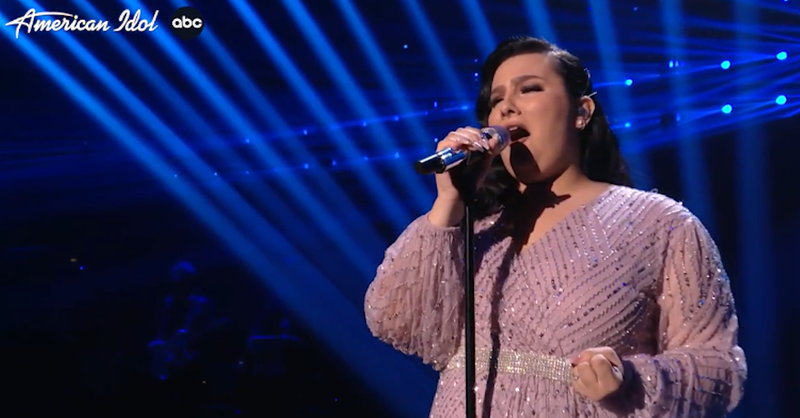 "Now I've heard there was a secret chord, that David played, and it pleased the Lord
But you dont really care for music, do you? It goes like this, the fourth, the fifth
The minor falls, the major lifts, the baffled king composing Hallelujah
Hallelujah, Hallelujah, Hallelujah, Hallelujah"
What an incredible performance! This popular song by Leonard Cohen has been covered by many artists throughout the years, but American Idol contestant Nicolina gives the song her own beautiful twist and makes it as unique as she is.
And many of her fans online shared their thoughts about this beautiful performance.
"Wow, Nicolina sang this song so beautifully. She immerses herself in everything she sings with great emoting and conveyance," one person writeson YouTube.
"I fell in love with her voice from the get-go, goosebumps every single performance," says another person. "Even on an upbeat song, it makes me tear up. This song is so hard to sing and make unique now, but she expressed every word like if it were her own."
"I'm always in tears after every one of her performances. Nicolina exudes so much feeling and emotion in her voice. Absolutely stunning!" commentsanother person online.
Nicolina has shown America that she is here to stay in this competition with her incredible voice! She is so talented and her vocals are full of so much power and emotion. She never ceases to amaze!
We cannot wait to see what she will perform next on the show! We hope that you enjoyed watching this video today and it was able to bring a smile to your face.
1 Corinthians 13:2
If I have the gift of prophecy and can fathom all mysteries and all knowledge, and if I have a faith that can move mountains, but do not have love, I am nothing.
Photo credit: ©GodTube