'Nothing Between Us (But Love Anymore)' - The Oak Ridge Boys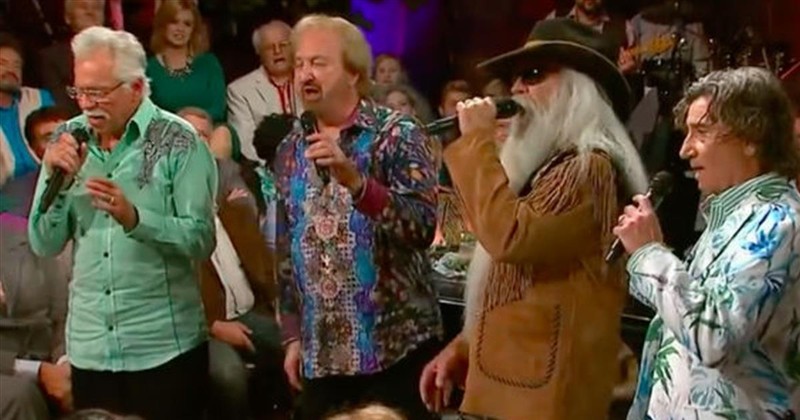 The Oak Ridge Boys beautifully perform the song 'Nothing Between Us (But Love Anymore)' in this official music video.
"So many answers we had to find
So many mountains we had to climb
So much baggage so many miles
So many tears so few smiles
And it did not come easy, it was not a game
Wasn't a given but we overcame
And there's nothing between us but love anymore
Nothing to be sorry for
No excuses no regrets
What you give is what you'll get
So let's tear down the walls and open all the doors
There's nothing between us but love anymore"
The Oak Ridge Boys performed this wonderful song at the Gaither Studios in Alexandria, Indiana, and the performance was filmed back in 2016. As the group sings the song, it is wonderful to hear all of their lovely harmonies and listen to how well their different voices blend together. It's no wonder they get a huge round of applause from the room after they finish singing.
It was back in the 1940s when this American country and gospel vocal group was founded. At the start, they were known as the Oak Ridge Quartet. They became quite popular for their southern gospel music during the 1950s, and in the early 1960s, they changed their name to the Oak Ridge Boys.
They remained a gospel group for some time, but around the mid-1970s, the Oak Ridge Boys started to concentrate more on producing country music.
The group consists of Duane Allen singing lead vocals, Joe Bonsall singing the tenor part, William Lee Golden with his baritone voice, and Richard Sterban singing the deep bass part. They all joined the group at different times, but this lineup of men has been a part of the Oak Ridge Boys since 1973. And they all continue to tour and record together to this day.
Photo Credit: ©Godtube
Related podcast:
The views and opinions expressed in this podcast are those of the speakers and do not necessarily reflect the views or positions of Salem Web Network and Salem Media Group.