Simon Stops Nervous Piano Player But by the End Everyone Is on Their Feet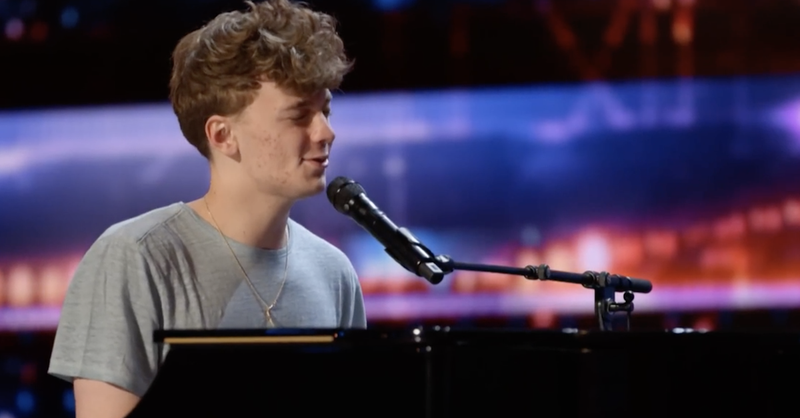 Can you imagine being in the middle of your big moment to shine only to have Simon stop you? But Simon did it for good reason. Kieran was nervous and holding back. Simon wanted him to shine instead of shrinking into himself. After Kieran introduced himself to the judges, they heard how he had taught himself to play piano, sing, and even made it into Berklee College of Music.
The judges knew this young man had talent, it was just a matter of drawing it out. So when Kieran began to play a Billy Joel song, it didn't seem a fit for the stage. In the middle of playing, Simon raised his hand to signal for Kieran to stop. He was shocked at first but then Simon asked him to play a song he had written himself because he wanted Kieran's talent to really shine on the stage. The song he chose called "Disengage" recounted the journey of walking through depression. He sings, "This is all inside your head, your life is fine, your love ain't dead." It is clear that Kieran felt every note he played and every word he sang.
In that moment, Kieran's gift of music blew away the audience and the judges. But by the time he finished singing, everyone was on their feet. His emotional song and captivating voice blew everyone away, leading him onward in the competition. In the end, the judges encouraged him to chase his dreams because he is the whole package, he only needs to believe in himself. Now if we can all take a lesson from Simon's playbook and have the courage to do just that even if we need a nudge or two from those who believe in us.
This content originally appeared at https://www.godtube.com/watch/?v=GDLKPPNX; used with permission.
Photo credit: ©GodTube