Watch Tauren Wells' Acoustic Performance of 'Famous For (I Believe)'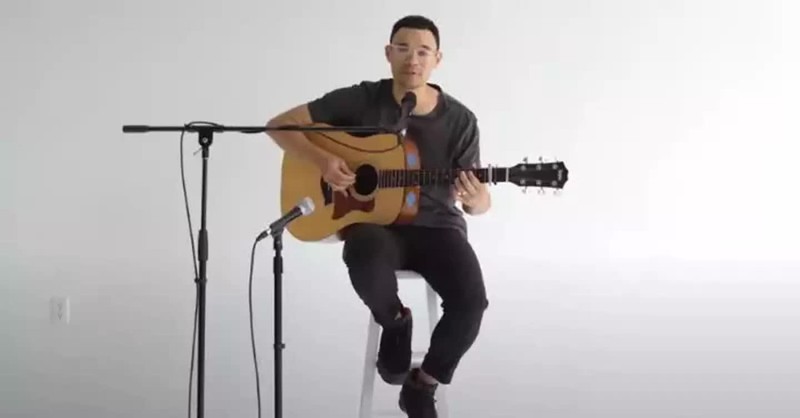 "There is no fear, 'cause I believe, there is no doubt, 'cause I have seen
Your faithfulness, my fortress, over and over, I have a hope found in Your name
I have a strength found in Your grace, Your faithfulness, my fortress, over and over
Make way through the waters, walk me through the fire, do what You are famous for
What You are famous for, shut the mouths of lions, bring dry bones to life and
Do what You are famous for, what You are famous for"
This beautiful, acoustic performance by Tauren Wells is just stunning! He is playing in a simple, white room with just him and his guitar. And the simplicity of it all helps us to focus on the lovely melody and the truth that he is singing.
"Yes! I like the acoustic route! It allows your amazing voice to stand alone and be accentuated," comments one person on YouTube after watching the video. "What a gift our Papa has blessed you with! Thank you for sharing it!"
"Yes I love Brother Tauren. He has such an anointing on his life," writes another person on YouTube. "He flows out of the Spirit of The True and Living God! I have been truly blessed through his music. Keep letting the Lord use you, bro!"
This song reminds us that the Lord will never fail us. He will never forsake us. He will make a way for us and is there for us in ways that we cannot see. He is faithful, and we can hold on to that truth!
We hope that you enjoyed listening to Tauren Wells perform 'Famous For (I Believe)' today and that it encouraged your heart!
Photo Credit: ©Godtube