'Go Tell It On The Mountain' Sarah Reeves Official Music Video - Christian Music Videos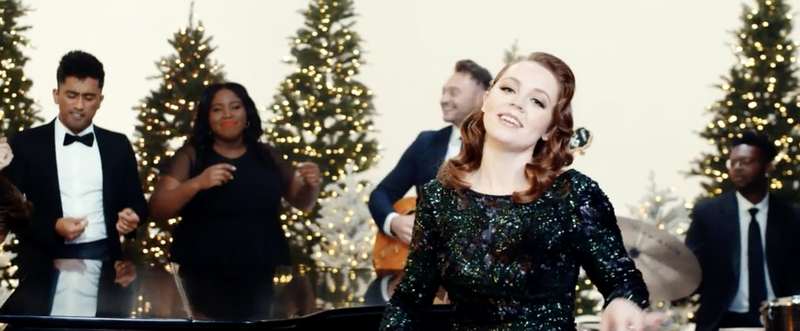 "Go, tell it on the mountain, over the hills and everywhere
Go, tell it on the mountain that Jesus Christ is born
While shepherds kept their watching o'er silent flocks by night
Behold throughout the heavens there shone a Holy light"
What a fun and upbeat rendition of this classic Christmas song! The singer, Sarah Reeves, is wearing a sparkly green dress and is surrounded by background singers all dressed to the nines. There are also Christmas trees in the background all covered with lights. And there is a grand piano player rocking out on the keys and playing the lively melody while the singers joyfully sing out the lyrics.
The festive scene and music are perfect to get you in the Christmas spirit! And what a great way to celebrate the newborn King by singing about his birth!

"Both the message, song, and mood make me smile and happy. Go tell someone about Jesus today!" comments one person on YouTube after watching the music video.
"Your voice is absolutely mesmerizing," writes someone online after hearing Sarah's great voice. "Feels like a warm wholesome hug."
According to her YouTube page, Sarah Reeves signed her first record deal at just 18 years old. And "for more than a decade, in addition to pursuing her own artistry, she has dedicated a vast portion of her career to writing songs for other artists and TV and film."
Sarah is a very talented singer and performer, and we hope that her rendition of 'Go Tell It On The Mountain' brought you some joy during this Christmas season.
John 1:9-10
The true light, which gives light to everyone, was coming into the world. He was in the world, and the world was made through him.
Source: GodTube
Credit: Sarah Reeves