10 Hymns and Songs for Thanksgiving that Inspire Gratitude
Sandi Patty

Singer, Author

2020

12 Nov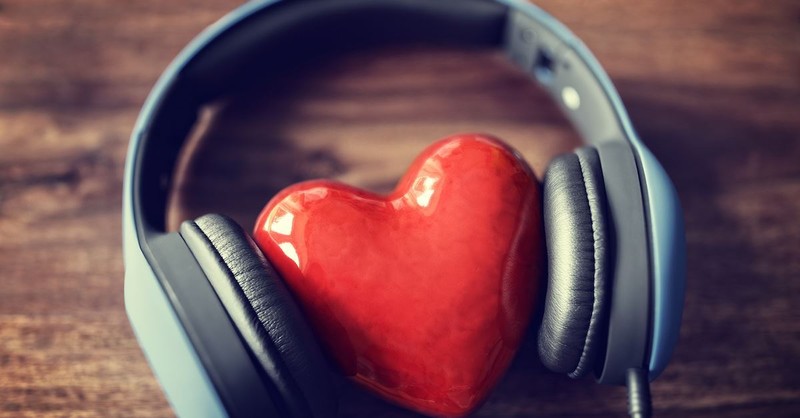 "Oh give thanks to the Lord, for he is good, for his steadfast love endures forever!" ~ Psalm 107:1
Music has always been a huge part of my life. In a lot of ways, music was the love language of our family. I was blessed with parents that let us (me and my two brothers Mike and Craig) listen to a wide variety of music. Consequently, I grew up with a love of the Beatles and Beethoven. Broadway and Bach. Throughout the years, though, there have been those "anchor" songs—those songs that helped me express what was happening in my life. Music and songs became my voice.
10 Thanksgiving Hymns and Songs
Here are 10 songs that inspire gratitude and thanksgiving in me:
1. Bridge Over Troubled Waters (Simon and Garfunkel 1970s).
I love this song so much. I love the simplicity of the accompaniment. I think this song was the first time that, for me, the gentle music reflected the gentle lyrics. After high school football games, a group of friends and I would end up at this little pizza parlor close to our school. They had a little duo band that played—one guy played acoustic guitar and the other guy played a keyboard. Before the night was over, one of my friends would go to the band and say "hey our friend Sandi can sing. Can she sing something with you?" I was mortified. They asked if I knew Bridge Over Troubled Waters and I said yes I did. So off we went and I sang "with the band." Kind of fun for a senior in high school. I still sing that song today because I love the lyrics. I'd much rather be a builder of bridges than a builder of walls. Listen below:
2. You've Got A Friend (Carole King 1970s).
I mean, who doesn't love some Carole King, right? The queen of a great lyric. This was another high school song for me that meant so much. I was still finding my inner voice and not doing a real good job with speaking words. And I would sing this song, and I was trying to convey to my friends, that I would be a good friend if they would give me a chance. I suppose I was also conveying that I wanted the kind of friend that this song spoke about. I don't sing this song anymore, but I do think about it a lot. And I purpose my life—thought, action, and words—to be this kind of friend. These lyrics stand the test of time because they are forever relevant. Listen here.
3. I've Got Confidence (from The Sound of Music).
This is the first song I remember hearing and thinking, "wow, I wonder what that feels like to be confident. Maybe if I learn the song, I can feel the confident feeling, and then if I feel it I can be it—confident." Even though it was a simple song within the body of a beautiful and moving story, it was one of those inspirational songs I can go back to and remember—and realize I DO have confidence. Listen here.
4. Through It All (Andrae Crouch, 1970's).
Andrae Crouch and Evie (I'll get to that in a moment) made up most of my high school years when it came to what songs to sing for church. 'Back in the day' when you would anticipate an album coming out (which I did), then have your mom take you to the record store, so you could buy it, then come home, gently tear off the plastic, put the vinyl on the record player, sit in front of the speakers with the lyric sleeve in hand—and not get up until you had listened to every single song and knew every single lyric. Or maybe that was just me. But that's what I did. And this song, Through It All was one of those anchor songs for me. I suppose as I look back, I really had no idea what the lyric really really meant, I just somehow knew that it was true and that God would be with us through it all. The second verse slays me to this day…
I thank him for the mountains and I thank him for the valleys
And I thank him for the storms He's brought me through
Cuz if I'd never had a problem I'd never know that He could solve them
I'd never know what faith in God could do.
I can sing and say those lyrics today from a deeper place of knowing! And it's still true!
Use our 30 Daily Devotionals for Thankfulness to refocus your life in gratitude to God! Save this PDF and share it with your loved ones!
5. Praise The Lord, He Never Changes (Evie Tornquist 1970s).
Oh, Evie! I adored this Christian artist. She was breaking the paradigms of what a Christian artist could do. And she sold-out arenas and performing arts centers everywhere. And it was just her cute little Swedish 4 ft. 11 in self with tracks. But she was real and she related to the audience. I never got to see her in concert, but I listened to all of her albums (see an explanation of Andre Crouch albums and just repeat the same for Evie). She had songbooks and pictures of herself in songbooks and I would sit at the piano and learn to play every single one. The song Praise The Lord, He Never Changes was one of those songs that I learned to play and sing and often did it at church. But as always, the lyric was something I wanted so desperately to be true. I believed it to be true then. I KNOW it to be true now.
6. You Light Up My Life (Debi Boone 1970s).
You could not escape the '70s without hearing this song. It was EVERYWHERE. This song seemed to really connect with Christian music lovers as well as mainstream music lovers. It was one of the first songs I learned to play and sing when I got to college. I sang it a lot for gatherings, concerts, chapels….it was just one of those songs that related everywhere. Listen here.
7. Wind Beneath My Wings (1980's).
I heard this song long before it became popular when Bette Midler recorded it for the movie Beaches. I heard Sheena Easton sing it first and then Roger Whitaker (think infomercial if you are of that age). When I heard the lyrics I was undone. I loved these lyrics so much. I was just beginning to have a little success musically singing here and there at different events—banquets, corporate gatherings, the ladies at the country club—and this song was always in the setlist. No one is ever on the journey alone. There just might be those who aren't as visible as others. It's those people, the less than visible, that truly give strength to those who are more visible. The lyrics of this song mean so much more to me now than they ever have, because my family, my people, my village, they truly are the wind under my wings. I would splat hard and loud and messy without my tribe holding me close and holding me up.
8. His Eye Is On The Sparrow (written 1905—sung to this day)
I am often asked what is my favorite song to sing. Hands down it is this one. I have sung it off and on throughout the years. There was a season I couldn't sing it because I didn't believe the lyrics of the chorus were true for me…I sing because I'm happy. I sing because I'm free. I was doing a lot of wrestling in my own soul. And I wasn't happy and I wasn't free. In the past 5 years or so I've picked this song back up, dusted it off, and now I can sing the lyrics with a full and knowing heart. It IS why I sing and why I use my voice. Because He takes care of the birds of the air and the lilies of the field—because His eye is on the sparrow, I KNOW he is watching over me, too! Listen here.
9. Praise the Lord (The Imperials 1980s).
I had the opportunity of opening for the Imperials a few times early in my career. This song crushed me every night. There are just those songs that are bigger than all of us. There are times in my own life that I sing aspirationally (hoping that these words could be true one day). That is the lens I would listen through when I would hear the Imperials sing this song. And then there are times when one sings inspirationally (KNOWING beyond a shadow of a doubt that these lyrics are true). That is the lens with which I see this song now. From time to time I'll be at an event and I'll hear my friend Russ Taff revisit this song and it takes me back . . . and spurs me onward.
10. For Good (from the musical WICKED 1995)
I will never forget my girls telling me, "mom you HAVE to hear the music from this new musical WICKED. It's incredible." To which I replied enthusiastically "hmm." They began to tell me what it was about and I became more and more intrigued. Without giving away the story in case someone hasn't read the book or seen the musical, I can tell you that I love context and I love the question WHY? As they shared with me the story of WICKED, I began to get the sense it was the story before the Wizard of Oz and the story behind how all the characters came to be, and I knew I had to listen to the music. We were in the car listening and this song came on—For Good. The two main female leads who had lived the good and tough times through their relationship, were at least able to acknowledge one another because I knew you, I have been changed…FOR GOOD. Slew me. Crushed me. Undid me. I remember trying to compose myself because it touched me so deeply I didn't even have words—I couldn't speak. Years before that I remember one of my counselors saying "people come into our lives for a reason, a season, or a lifetime." And that saying was basically what I was hearing in this song. We are changed by every single encounter. And we have the ability to change every encounter. Do we change it for better, for good…or do we change it for hate and evil. Either way, we are all going to be changed. I, for one, want to be an agent of change…FOR GOOD! Listen here.
---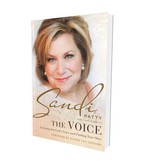 Sandi Patty is the most awarded female vocalist in contemporary Christian music history, with forty Dove Awards and five Grammy Awards. She was inducted into the Gospel Music Hall of Fame in 2004 and named an Indiana Living Legend in 2007. She has released over thirty albums with over 12 million albums sold. Sandi was introduced to the world with her rendition of "The Star-Spangled Banner" during the rededication of the Statue of Liberty in 1986. Virtually overnight she became one of the country's best-loved performers. Sandi and her husband, Don, have been married for over 20 years and are a proud blended family, with eight children and three grandchildren. They currently reside in Oklahoma City, Oklahoma. www.sandipatty.com
Photo credit: ©Thinkstock/BrianAJackson