15 Things You Probably Didn't Know About: Paul Colman
Gregory Rumburg

CCM Magazine

2005

14 Feb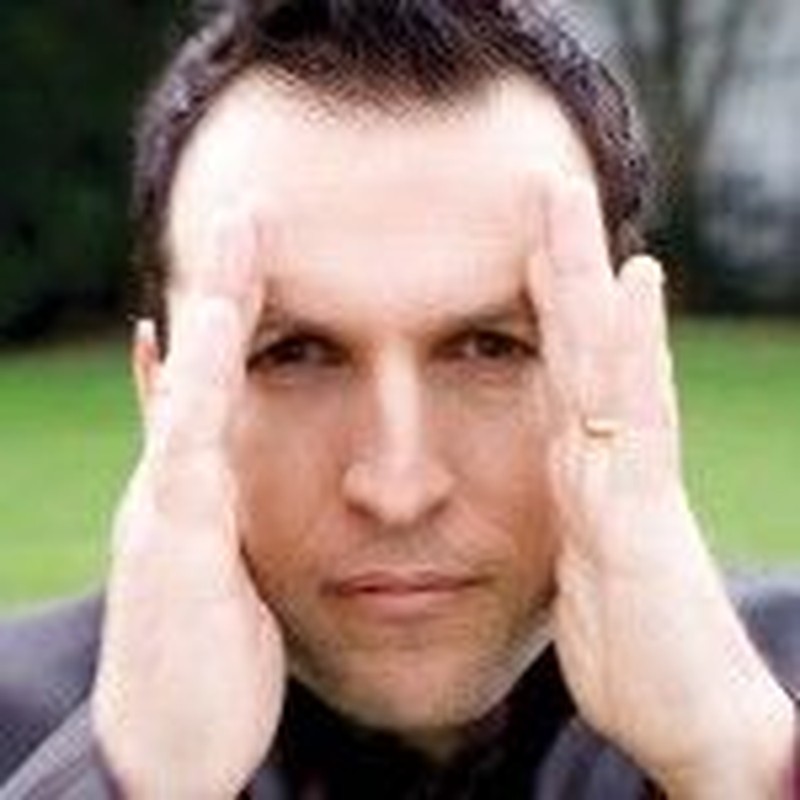 15.  Where are they now?
Colman heaps accolades on his former Paul Colman Trio band mates and reports they're doing well. "Grant's in Nashville as a session player. Phil's in Melbourne, Australia, producing and engineering records."
14.  Love your work.
Colman practically assembled his dream band for the new record. "If I could pick any group of players, I'd have Kenny Aronoff on drums, Adam Lester [who played with PC3] on one guitar, Nick Seymour from Crowded House on bass, Daniel Lanois on the other guitar and Eric Darken on percussion." In fact, Aronoff, a player who caught Colman's attention with John Mellencamp's "American Fool," Lester and Darken are credited on the new project.
13. The world as a stage
Just where would the dream team play its first gig? "Wherever there are people assembled," Colman says. The crowd, not the room, is what matters to him.
12. We never talk anymore.
On tour, the bus is home, often complete with decked-out entertainment systems like satellite TV, video games and the like. But Colman takes a more old-fashioned approach to domestic road life. "I'm more likely to talk to people than anything else. Ask [former tour mate] Michael Tait. Every time he tried to go to sleep, I'd want to pick his brain about something. I might highjack the TV and tell everyone that we're talking to each other tonight."
11. Be honest about your gifts …
Some artists find musical inspiration by exploring other art forms. Colman isn't necessarily one of them. "If you play Pictionary with me, you'll most likely want to kill me half-way through the game. I'll draw what I think is a dove, and to others it looks like a tree. I can't draw. I can't paint. Probably putting words together verbally is an art I like. I like to talk. I like listening to people who are skilled orators."
10.  … And about your taste
"I like films," Colman says, continuing to contemplate his artistic habits. "But I am not a film buff. I don't seem to have very good taste in films. I walk out of a movie and go, 'That was great!' And people who know something about films go, 'That was awful.' But I'm kind of glad I'm that way because I can enjoy a lot more films."
9.  Like a gas station barista
Come to think of it, it's like that with coffee, too. "I think Starbucks coffee tastes great; but then again, I had coffee in the south of New Zealand, in organic Hobbit country. And I loved that, too. If someone burns my toast, I love it. I pretty much have pedestrian taste buds."
8.  An apple for ... the wedding singer?
Before being an artist, Colman was a high school teacher, covering history, English and religion at an elite school in Australia. "And on the weekends I was a wedding singer. I was a good wedding singer, too."
7.  Nuptials 101
Now, take good notes. With some 750 weddings under his tuxedo, Colman gives sage advice on being a wedding singer. "You've got to understand that it's not about you. It's about the bride and groom. You learn to use music as a tool to make someone else have a great night. Grandma always ends up close to the band, so it teaches you to rock out at a very small volume. You also have to play everything from Neil Diamond to James Taylor to Elvis to the Rolling Stones to Michael Jackson. Weddings bring out the worst in people. I've seen it all!"
6.  Call Tony Soprano's shrink.
Colman also played in a '70s cover band called the Polyester Patrol, and one night before a gig he asked a band mate advice about marrying Colman's then-girlfriend Rebecca. His friend urged him to pushed past his insecurities and marry her. Colman's gracious reply? "Alright, I'm doing it; but if you're wrong, I'm going to kill you."
5. Thankfully, she said, "yes."
Later, Colman again found just the right words. On one knee and having received the affirmative answer he hoped for, he replied to Rebecca's pledge, saying, "Then you are, indeed, the bravest of all women." They married two years and one week from the day they met and celebrated 10 years of marriage last month.
4.  Father-daughter traditions
At home, Paul credits his family for helping to keep him grounded. He and his wife enjoy the company of two daughters, Katherine and Elizabeth. "We feed the ducks, go for walks, play roly-poly on the carpet, snuggle on the couch and watch DVDs," Colman says of his daughters. "We have shoulder rides, go to Starbucks together and read a book. We go to story time at the library."
3.  The Land of Oz
Though he lives outside of Nashville, Colman travels home to Melbourne whenever he can. Thinking of a spring break trip? He says visitors must see "a game of Australian rules football at the MCG [Melbourne Cricket Ground, the Yankee Stadium of the region]. You must also see some of the streets where there is just a phenomenal, multicultural, socio-economic demographic of people. Melbourne has a wonderful, cosmopolitan, multicultural feel like that. And take a drive down the Great Ocean Road, which winds down the south coast and has the most magnificent scenery."
2.  Stroke of genius
Driven and ambitious, golf offers Colman, an 11 handicap, satisfying relaxation. "I love the challenge — that there are so many different ways to get to the green. I love the fact that it teaches me about timing and patience versus aggression and muscle. I love that you can spend four hours playing with a guy you don't know, and you can talk about the game or about the deepest, darkest secret of your life or anything in between."
1.  New Year's resolutions
Always thinking, often puzzling what's on his mind out loud, Colman resolves that in 2005, "I'm going to leave more space for people in my social interaction. That's going to be a big challenge." And don't forget that golf game. Colman says he will "play a 4-iron off the tee a lot more rather than my driver. I'm going to lay-up a lot more and not go for the green as often. I'll settle for par instead of managing a triple bogey."

© 2005 CCM Magazine.  All rights reserved.  Used with permission.  Click here to subscribe.