4 Johnny Cash Songs That Point to God
Greg Laurie

Senior Pastor, Harvest Christian Fellowship

2019

5 Sep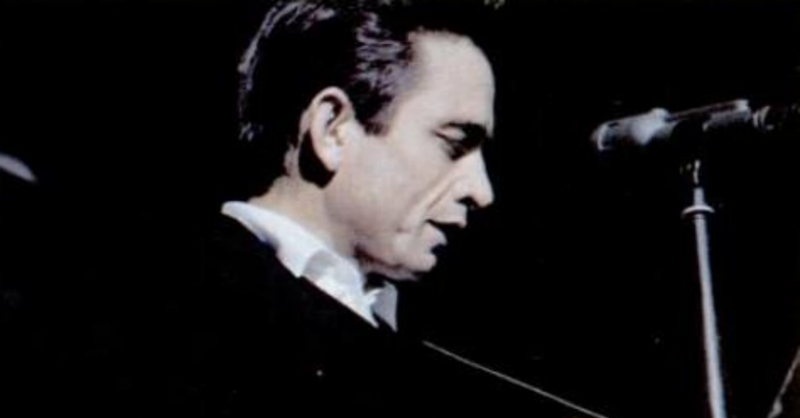 Johnny Cash experienced both commercial and artistic success across many musical genres throughout his landmark career. His songs demonstrated an uncommon virtuosity with blended elements of country, folk, rockabilly, and Americana.
But the "Man in Black" derived the greatest joy from singing and writing gospel songs. In fact, he originally pitched himself as a gospel singer to Sun Records' Sam Phillips when he first approached him for a record contract in the 1950s.
Here are four Johnny Cash songs that point to God:
Photo Credit: ©Wikimedia Commons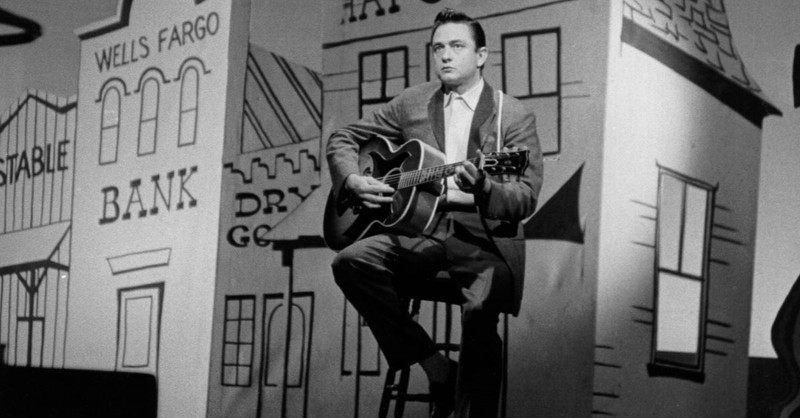 1. "He Turned the Water into Wine"
Considered by many to be Cash's greatest gospel song, it's about the story of Jesus's miraculous act of turning water into wine at a wedding in Cana in the town of Galilee (John 2:1-11).
Cash wrote this in May 1968 while driving from Cana to Tiberias on his second trip to Israel with his wife, June Carter. Recorded for the Holy Land album, Cash said the sound of a church's cistern and all the emotions he felt at that time inspired him in this song, which Cash said was written in a matter of minutes.
2. "What Is Truth"
Cash wrote this song after his initial meeting with Billy Graham in late 1969. The evangelist sought the singer's consultation on several matters, including problems Graham was having connecting with his teenaged son Franklin (a situation hardly uncommon between fathers and sons in the "Age of Aquarius").
The lyrics touched on the nation's cultural and generational divide and the "world waking to a new-born day."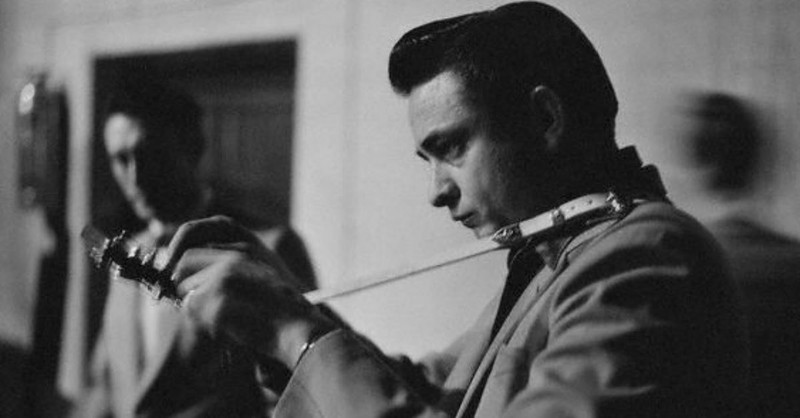 3. "The Preacher Said, 'Jesus Said'"
Johnny Cash kept his friends close, and his best friends even closer. His relationship with Billy Graham spilled over into the recording studio for 1971's Man in Black album, which features spoken-word interludes from the famed evangelist.
This may be the most overt Christian song Johnny Cash ever recorded. Cash sings, "And from St. Paul to Billy Graham the same is heard. And the preacher said of truth Jesus said." Graham himself quotes John 14:6. It's worth noting that Cash recorded and featured this song at the peak of his fame on his very popular ABC series, The Johnny Cash Show.
"The Man Comes Around"
Cash yearned to write a modern gospel song in the same vein as U2's "The Wanderer" that would speak to younger fans who had just discovered him in the mid-1990s and into the new millennium. The 2002 song was inspired by a biblical-style dream inspired by the Book of Job.
The stunning result was "The Man Comes Around," a song about Christ's second coming and the final judgment. Cash spent more time working on it than any other tune in his catalogue. Personally, I think this is the greatest song Cash ever wrote. It is biblical, personal and poetic, and a more-than-fitting epitaph to his storied career.
---
Read more in Johnny Cash: The Redemption of an American Icon. Greg Laurie's new book dives deep into the singer's inner demons, triumphs, and gradual return to faith. Laurie interviews Cash's family, friends, and business associates to reveal how the singer's true success came through finding the only Person whose star was bigger than his own.
Photo Credit: ©Marvin Koner
---