A Cappella Cover of 'Bridge Over Troubled Water' from VoicePlay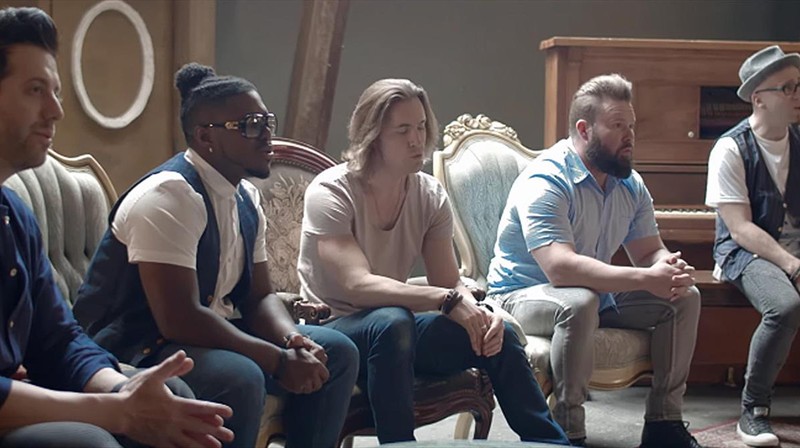 The talented men of VoicePlay put their own a cappella spin on the classic tune 'Bridge Over Troubled Water.'
This iconic song was released in 1969 by the popular duo Simon & Garfunkel. Over the years, many artists have lent their voices to this tune with notable performances from Elvis Presley, Aretha Franklin and Andrea Bocelli.
There is no doubt that this song has truly stood the test of time. It's a combination of difficult notes and poignant lyrics make it a one powerful number to perform.
"When you're weary, feeling small
When tears are in your eyes,
I'll dry them all (all)
I'm on your side, oh, when times get rough
And friends just can't be found
Like a bridge over troubled water I will lay me down
Like a bridge over troubled water I will lay me down"
The five a cappella men of VoicePlay always manage to choose the perfect tune to showcase their talent and skill. Over the years, they've given us incredible covers of popular songs such as 'True Colors' and 'Don't Stop Believin.'
And this group doesn't just sing, they put on a full performance each and every time. Just listen to those powerful vocals combined with beautiful scenery. It is no wonder their videos are viewed all over social media.
These men certainly have a talent for performing and I am so glad that they are sharing their gifts with the world. Who else is looking forward to the next cover song from VoicePlay?
Photo Credit: ©Godtube