After 15 Years, Audio Adrenaline Offers Their "Adios"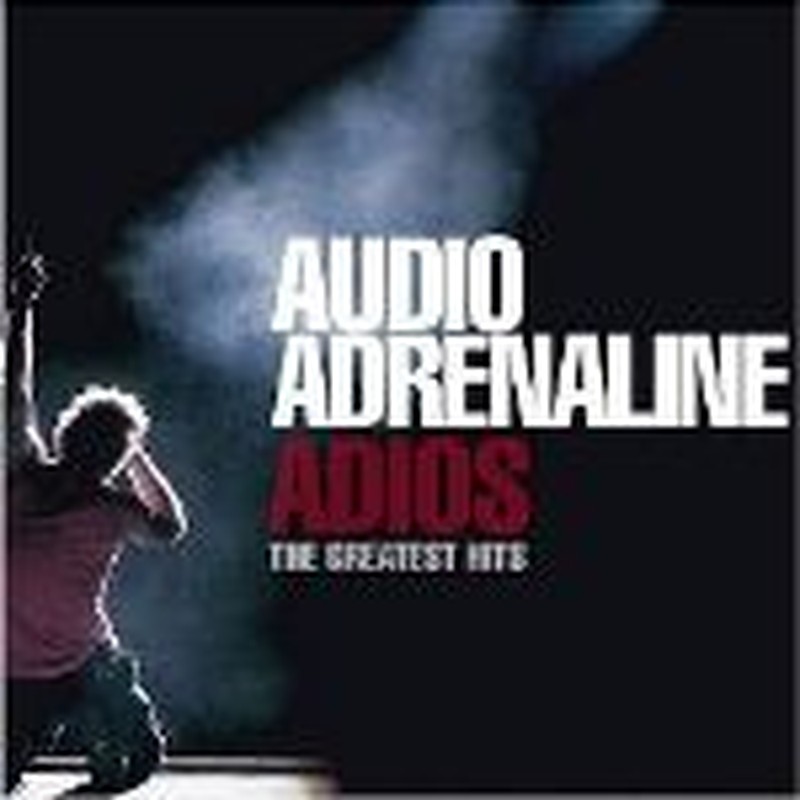 Artist:  Audio Adrenaline
Title:  "Adios: The Greatest Hits"
Label:  Forefront Records
Nobody likes goodbyes. The fact of the matter, though is that our lives rotate through various seasons and sometimes that means leaving people who we love, places where we feel comfortable and things we enjoy.
While these moments in time can be quite difficult to handle and manage, as God's providence would have it, the ending of one season is always the beginning of another. And while we may be sad to close one chapter of our lives, it's exciting to see what this new beginning might bring.
Over the past fifteen years, Audio Adrenaline has captured its audience and built a following that's as loyal and as strong as any fan base in the world of Christian music. From the early days when they hit the scene with a brash punk attitude and eclectic rock sound to when they hit their stride, found their sound and dug in for the long haul, the fans have tuned in and hung on every chorus. And now the chapter is closing. Citing various reasons, Audio Adrenaline has decided to disband, leaving their fans with fond memories, a message of hope and love as they focus on their missions work with the Hands and Feet Project and, oh yeah, a greatest hits compilation aptly titled "Adios."
Perhaps that should read, "another greatest hits compilation" because it hasn't been all that long since the band's other greatest hits album, "Hit Parade," released. The similarities between the two discs are striking and unfortunate, including an eight song overlap. "Hit Parade" notwithstanding, "Adios" boasts seventeen tracks spanning most of their career. Despite the obvious efforts to include the entire catalog, the debut album is completely overlooked, "bloOm" – an album many consider to be the group's "best" – contributes only one song ("Never Gonna Be as Big as Jesus") and the four most recent albums provide twice the material as the band's first four releases, leaving the collection a bit lopsided. The track listing may work well as a set-list, but it's hardly all-inclusive of Audio Adrenaline's musical legacy. Also on the album are two previously unreleased songs. "Goodbye" is a new song with Tyler Burkum taking lead vocal duties that, obviously, offers some parting words from the band to listeners. And the group has been covering "Blaze of Glory" (The Alarm) earning it a spot here.
Ultimately, no compilation will ever satisfy everyone. While "Adios" makes a rather noble attempt to summarize the storied fifteen year career of one of Christian music's staple acts, it's clearly limited by length and other factors. The album offers a nice overview of the band's recent years and a quick glance of years past which will appeal to the younger fans of the group, but longtime followers will certainly long for more of the "glory years."


© 2006 CMCentral.com.  All rights reserved.  Used with permission. 

Visit CMCentral.com now and join the single largest online community of Christian music fans on the internet.  CMCentral features  daily music news, exclusive interviews, album reviews, weekly devotions and feature articles written by some of your favorite Christian artists, and much more.  CMCentral is also the home of the most popular Forum for Christian music fans that you'll find anywhere on the Internet.  Come see what all the buzz is about!