'All Glory Be To Christ' Bluegrass Family Band Performance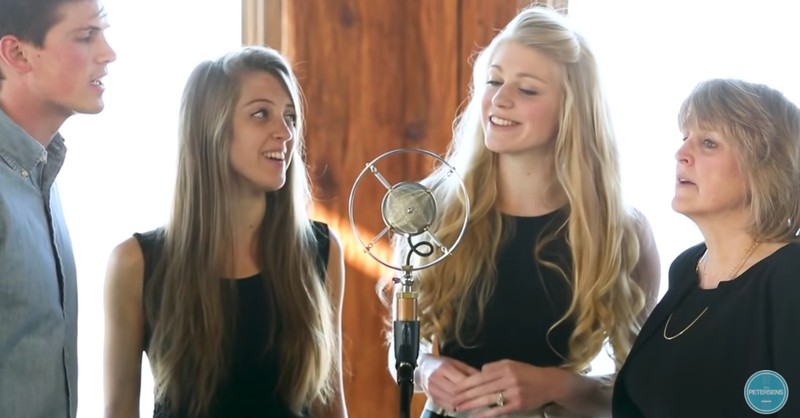 "His will be done
His kingdom come
On earth as is above
Who is Himself our daily bread
Praise Him the Lord of love"
The Petersens are a family band from Branson, Missouri. This bluegrass ensemble has traveled all around the world sharing their musical talents, but you can normally find them at home in Branson.
For ten seasons, The Petersens have performed at the Little Opry Theatre in the Branson IMAX Entertainment Complex. Today, they're starting off 2021 by praising the Lord with 'All Glory Be To Christ.'
"All glory be to Christ our King
All glory be to Christ
His rule and reign will ever sing
All glory be to Christ"
On YouTube, The Petersens wrote about "As we look forward to 2021, we have such grand hopes and dreams of how we would love this year to be new, different, better. May we always remember though as we are working towards our goals, "unless the Lord does raise the house, in vain its builders strive."
Romans 12:2 "Do not be conformed to this world, but be transformed by the renewal of your mind, that by testing you may discern what is the will of God, what is good and acceptable and perfect."
Credit: Godtube
Source: The Petersens