Bebo Norman: The Art of Reinvention
Christa Farris

CCM Magazine

2004

17 Sep

COMMENTS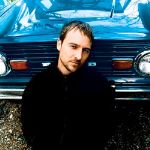 Word on the street is that singer/songwriter Bebo Norman has officially lost his mind. OK, maybe not in that true psychological sense; but it would be easy to question his sanity these days when he's purposely thrown his tried-and-true, successful music-making method out the window. Or so it would seem with the process he's adopted for this month's release of "Try" (Provident Label Group), his fourth major-label project.
Instead of relying on his digital recorder filled with songwriting ideas he's always kept close by; the perfect, pristine glow of vocals enhanced with a tuner; and the comfort of working with his longtime friend and producer, Ed Cash, Norman abandoned the familiar this time around, a strange reality for a guy who repeatedly claims he's "very methodical and loves consistency and routine."
But consistency and routine gave way to spontaneity for a few reasons, Norman says, while sipping his decaf outside at Bongo Java, one of his favorite haunts across from Nashville's Belmont University. And one of those key reasons was the result of major evaluation in Norman's life. At one point, that evaluation had him even seriously considering whether he should abandon his music gig for good. 
Reality Check
"I went through this huge redefining period about a year and a half ago, where the tour was going great; and the record ["Myself When I Am Real"] was doing well," Norman says. "I even had a radio song ["Great Light of the World"] for the first time in a while. And so those things were good, but I found myself on the tour going, 'I hate playing music right now.'
"And it was odd for everything to be clicking and for me to kind of step back and go, 'I'm not happy doing this at all,'" he adds. "So I decided to cancel all my shows that summer and be home. The first thing I needed to do was just get grounded on some level. I asked myself a lot of hard questions of whether or not I should be playing music: 'If the passion was gone, then why I am still doing it?' I swore I wouldn't do it if the passion was gone."
After taking some time off, Norman found answers to these lingering questions. "I think God sort of redirected me in a huge way. And it was made very obvious that I am still called to play music and be passionate about it, but I just had to do it differently now."
Part of doing things differently, he says, was realizing the need for complete honesty with himself and his audience, rather than just falling into a familiar routine of being who people expected "Bebo Norman" to be — a mindset that intentionally translated to his bare-bones approach to songwriting and recording on "Try."
A Creative Zenith
While artists don't usually face deadlines on a daily or weekly basis the way most people on the career track do, Norman found himself on a tight schedule to complete the album for his record label. And instead of procrastinating or relying on some ideas already in the can, he began the writing process from scratch while opening the "Imagine" tour with MercyMe and Amy Grant last spring.
"I loved that it was a change of pace for me, even unusually so," Norman offers. "It was as busy as anything; but, lately, I think God's kind of consistently been showing up in casual ways. It's not like lightning strikes so much as with real, simple conversations. It's random little things like that or even new songs that I didn't anticipate."
Musically speaking, Norman also employed the services of two new producers, Mitch Dane (Jars of Clay, Kyle Matthews) and Matt Bronlewee (Kevin Max, Rebecca St. James), something that made him a little nervous at first but in the end proud of the final result.
"I love how raw it is, how we practically left the vocal tuner in the closet and just let me hit weird notes in places," Norman says. "If they got too weird we'd hit 'em again. But, basically, we let something that felt genuine happen rather than something that felt perfect. It has been fun to let it be a little rough around the edges because that's how I feel some of the songs are."
Marriage: the Kiss of Death?
Even as important as the message and his music are to him and his audience, Norman has always been admired by a certain sector of fans for other reasons entirely: his easy-on-the-eyes looks; an approachable, even self-deprecating nature; and his single relationship status. Songs such as the honest yearnings of "Perhaps She'll Wait" from his "Big Blue Sky" (Essential) disc even added to his appeal, making him an object of many a Christian female's affections.
Given his recent marriage, is Norman concerned that he may potentially lose some of his fan base?
"The running joke when I decided I was getting married and people were beginning to find out was, 'Who's going to listen to your record now?" Norman recalls. "And I would laugh about it, too; but there was a part of me that said, 'What if there is some legitimacy to that?' Honestly, I have no idea; and there's part of me that's still nervous about that. But what, ultimately, makes people buy records? Yes, there's image involved and all those things people create. But those images are such caricatures of who we really are. There are true parts, but they're blown up a bit. I feel if people can still relate to the songs, that's what's important."

A New Learning Curve

Apparently even some of his friends were concerned, too, that marriage could be the proverbial nail in the coffin — career-wise. "I had a friend of mine who said, 'I thought you were going to [stink] now that you got married. I didn't know what you'd write about.' But [the album] still spoke to him, and he's a single guy."
And even though Norman describes married life with his wife, Roshare, as "amazing," he says it doesn't change the times of loneliness and despair that have always resonated in his songs.
"The truth is, you're still lonely even when you're married. The song 'Nothing Without You' on this record is about that — about how God has given me a time in my life where I can just sit back and enjoy where I am right now.
"All that said, I sat down one morning after the first couple of months of being married had been so much fun; and then we got into reality. She was going to work every day. I was gone on the tour for a while and then back home, and I was 'lost.' Now it was the real world again, and it was a quick reminder that all these things in my life that are beautiful mean absolutely nothing to me apart from my relationship with Christ. That's the reality of it. If single people think that being married is the thing that gives them life — the rest of their life — they are mistaken. It gives me so much life, but it doesn't give me life. It doesn't give me what ultimately fulfills me … and that's what I hope people can relate to. All these things are great, but there are still some days when I need to hide somewhere."
For more exclusive information on Bebo Norman, visit CCMmagazine.com.

Destination #2:  There's No Place Like Home

While he often jokes about being high maintenance "and a bit of a woman" because he "uses color in his hair," enjoys buying furniture and has a set of acrylic nails on one hand for finger-picking on his guitar, Bebo Norman is really a man of simplicity.
Take, for instance, his recent birthday gifts from his wife: a leaf blower, a weed eater and a gas can. While a little underwhelming in the gift department to some, he couldn't be more thrilled as he raves and deems it "the best birthday present in the whole world." And don't even get him started on the larger-than-life grill on his deck that he got as a wedding present. In fact, that makes two now, as there's a smaller version right next to it.
Then there's his quaint, rustic house with an antiques-meets-Pottery-Barn décor, nestled in the cozy Hillsboro Village neighborhood in Nashville — a part of town he's loved ever since he first visited. These days, he claims "furniture shopping has had to be put on hold" as the yard is his top priority. He's installed a sprinkler system and now needs to completely re-seed it for grass to grow.
Parked out in front of the house is another work-in progress, namely his 1976 Ford Bronco with vintage detailing inside and an engine he claims "gets about 10 miles to the gallon." While only used for short trips around the neighborhood, he plans on renovating it completely, maintaining its old-school look but fixing a few of the expected glitches — like the fact that there aren't any seatbelts, among other things.

Destination #3:  A Little Place Called Sputnik Studio

And no, we didn't go into orbit. Instead, we traveled to a relatively small, old house with loads of character in the Berry Hill district, often dubbed "Music Row South" by the artistic community.
It's a place where Norman's label mates Jars of Clay frequented for its recent album, "Who We Are Instead" and where Bebo recorded "Try." The Jars guys hung out at the studio a lot while Bebo made the album, even contributing a few background vocals, guitar licks and other sonic flourishes.
Greeting us at the door was Mitch Dane, who produced the bulk of "Try." And like a couple of old friends, it doesn't take long to sense the instant rapport between artist and producer. "It's been like a week and a half since I've seen you," Norman says.
"Yes, we must do dinner soon," Dane replies.
While spending the nearly three months holed away in Sputnik, Dane says, "We laughed a lot!" Then he proceeds to tell a story about Bebo's love for pistachios. "I gave him a quart of pistachios. About halfway through eating a bunch of them, he said 'I think these could be addictive.' He's just a funny guy."
Recent tour mate MercyMe front man Bart Millard also seems to agree that Norman is a funny guy. "Bebo is one of my favorite people! Not only is he one of the most gifted songwriters of our time, but he is also a dear friend with an incredible sense of humor," Millard says. "And the best thing about it is, I don't think he means to be so funny. He's just really Southern."

Destination #4:  Baja Burrito

Speaking of Baja Burrito, this small eatery, known for its fish tacos, fruit tea and mammoth-sized California-style burritos, was the final stop of the day.
Loading up on chicken, black beans and all the "fixins" inside of a spinach-flavored tortilla, Norman, laidback in khaki shorts and a blue t-shirt, talks about his favorite CDs to date: "I'm loving Teitur, and have you heard Josh Rouse? He's amazing."
Then, apparently tired of talking, he turns the tables and decides to play interviewer himself. "So where did you grow up? Are your parents still together? Do you think you'll always live here in Nashville?" And it's this easygoing nature and engaging conversation that solidifies why audiences love what he does. And there's no doubt, barring any other realizations, he'll be doing this "music thing" for many years to come.

© 2004 CCM Magazine.  All rights reserved.  Used with permission.  Click here to subscribe.