Bebo Speaks to Listeners Where They Are With "True"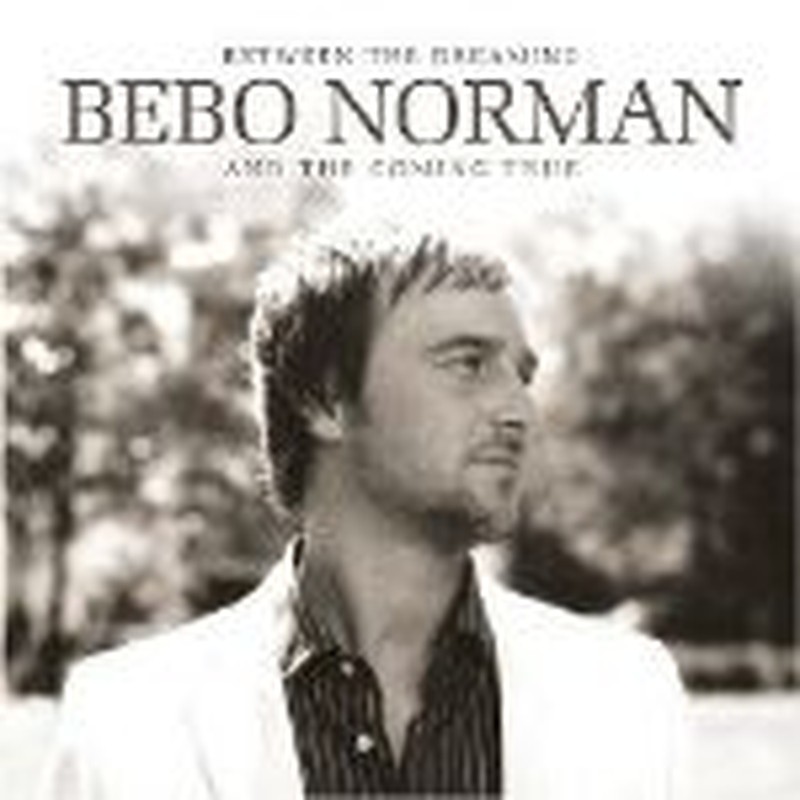 Artist:  Bebo Norman
Title:  "Between the Dreaming and the Coming True"
Label:  Essential Records
If you're prone to having dreams that you can remember, you're likely familiar with the difficulty of separating dream from reality the closer you get to waking up.

As you begin to gain consciousness, sounds and events that are occurring in reality tend to find their way into your dreams. For example, if the phone rings, your dream might suddenly include an unexpected phone call, fire alarm or some other ringing occurrence. Depending on the intensity of the dream, it may take quite a while for you to fully wake up, capable of distinguishing fact from fiction, dream from reality.
As Christians, sometimes it's difficult to sort our priorities and allegiances in life as we try to find the balance between the physical and spiritual realities in which we exist. For Bebo Norman, it's this dichotomy of life that's inspired his sixth and latest project, "Between the Dreaming and the Coming True." The album opens with "Into the Day" which plays on the theme of waking up and finally starting to see things as they really are, understanding what life is really about and offering hope that we can get through the darker moments. The remainder of the album continues this theme, finding healing, hope, or help in times of distress and trials. " I Will Lift My Eyes" reminds us to focus on God for this strength while "Time Takes It's Toll On Us" encourages us to persevere and "The Way We Mend" teaches that difficulties bring about healing and growth. Even "Sunday," which appears to be little more than a frivolous love song, complements this message, providing a picture of how love can comfort us in light of an uncertain future.
Bebo has managed to captivate his audience time and time again with honest and vulnerable lyrics, but the musical aspects of his albums are often under appreciated. The appropriate soundtrack is crucial to presenting lyrics with a clear and important message. Bebo has proven to have a knack at creating music that is catchy enough to draw the listener in, but subtle and soft-spoken enough to keep from overpowering the lyrical delivery. "Between" is no exception to the rule. Teaming up primarily with Jason Ingram, Bebo Norman continues to create songs that seem to pull at the hearts of listeners everywhere, with moving melodies, tender vocals and lyrics that have a distinct storytelling quality.
Once again, Bebo Norman has delivered a powerful and impactful album that will speak to listeners where they are. The lyrics speak from experience and translate well to everyday life and the music finds a healthy balance between his strictly acoustic independent beginnings and the pop-friendly melodies and hooks that the radio looks for. "Between the Dreaming and the Coming True" is a charming album of encouragement and hope that should please a wide audience.
 


© 2006 CMCentral.com.  All rights reserved.  Used with permission. 

Visit CMCentral.com now and join the single largest online community of Christian music fans on the internet.  CMCentral features  daily music news, exclusive interviews, album reviews, weekly devotions and feature articles written by some of your favorite Christian artists, and much more.  CMCentral is also the home of the most popular Forum for Christian music fans that you'll find anywhere on the Internet.  Come see what all the buzz is about!