Breaking Camp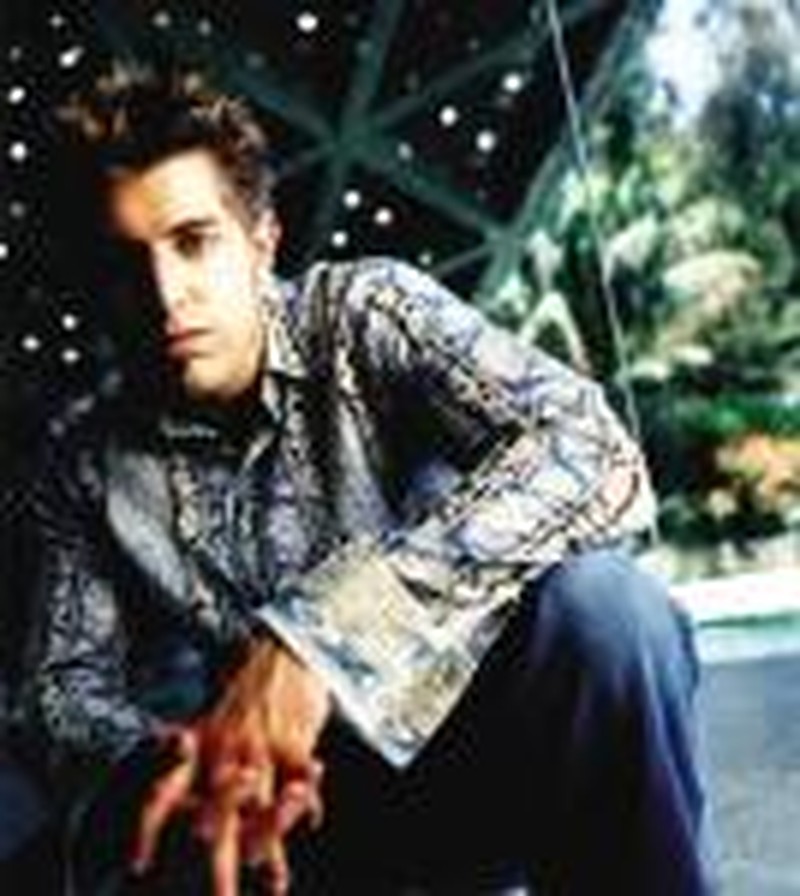 Just three years ago, he was expressing rage toward God over the death of his young wife. Now, after some much-needed healing, Jeremy Camp is in love again and releasing a worship album he started years earlier.
"I would read about how God healed in the Gospels, and I would throw my Bible across the room. I questioned whether God is a loving God. In frustration, I would say, 'I don't want to share in Your faithfulness because I don't think You are faithful.' So many times I would pound on my bed because I wanted to punch something. The hardest part was trying to understand why she had to suffer. We would watch her cringe and cry because of the pain," says BEC Recordings artist Jeremy Camp on seeing his wife, Melissa, die from cancer.
The story, a large part of Camp's testimony, began when he met Melissa at an outdoor Bible study on the campus of Palomar College in California. Camp had moved to north San Diego County after earning an associate of theology degree from Calvary Chapel Bible College in Murrieta, California. Working as a bagger at Vons Grocery for several months, the budding artist knew his future was more than "paper or plastic;" but he felt no direction other than to stay put. Camp was leading worship at the time, which is how he ended up at the Palomar Bible study.
"You should have seen how Melissa worshiped God," says Camp, who admits he really should have been focused on leading worship rather than checking out the girls in the group. "I tried to keep my distance until I realized my friend [who was also interested in her] didn't have a chance."
After dating for a while, the couple actually separated for a few months when Camp got the call that Melissa was hospitalized because of cancer. Camp, whose grandmother was a lung cancer survivor, had faith the cancer could be beaten. Reunited at her side, he provided encouragement and support; and after it seemed the cancer went into remission, the pair got engaged. Sadly, the celebration didn't last long as the cancer came back, requiring a hysterectomy.
"We were crushed," recalls Camp. "At a young age, there was no hope of our ever having children." But, shockingly, when the doctors began the surgery on Melissa, they found the cancer had disappeared. "We were convinced this must be God," he continues. "It was the most amazing time of my life. Then, right after we got married, the cancer came back rampantly. There was nothing the doctors could do."
Melissa passed away on Feb. 5, 2001, and Camp felt broken and betrayed. He confesses, "God gave us this hope that we would have children, and then everything was taken away. We literally had thousands of people around the world praying for her. We all believed she would be healed. I truly thought we had confirmation. When she died, I just didn't get it."
During those difficult times, Camp talked to countless people in search of answers. One pastor asked if he'd prayed, believed and done everything he could, which, of course, he had. The pastor then remarked that Camp could take heart because if God took her despite all his pleas, He definitely had a reason. Camp reflects, "It really made sense. I found rest in knowing that God sees the beginning and the end, and there really was a reason why."
The 26-year-old now finds himself on the other side, as people traumatized by cancer come to him looking for answers. His response? "You literally have to take it a day at a time. You say, 'God, I don't know how I'm going to get through tomorrow or even the next hour, but I need the strength.' You have to rest in the fact that God is a big God, and He's in control. God didn't make this happen, and it's not punishment for anything. It's simply something God has a reason to allow."
While Camp delivered a heartfelt tribute to his late wife with "Stay," his new release, "Carried Me - The Worship Project" (BEC), offers powerful praise and worship inspired by the "valleys" he's overcome. Remarkably, Camp is already in the studio again, and fans can expect his next rock album in the fall of 2004. It's still a little while in the making, but Camp already has a title in mind.
"I wrote a song for the new album about what God has done in my life," says Camp, who hits the road with Newsboys and Rebecca St. James in April. "With how much God's shown me and expressed in my life, I'm thinking about titling the album after the song. It's called 'Restored.'"
In the meantime, he's focusing on the next chapter of his life as well as his worship album's release. "'Carried Me' is like a breath of fresh air for me," says Camp. "I've been through this hard time, and now here's a worship album to express how grateful I am for all that's happened since."
And quite a bit has happened in the months and years since his wife's death. This rocker made a grand entrance into the music industry with his 2002 debut. "Stay" yielded such radio hits as "Understand," "Take My Life" and "I Still Believe," the latter of which made the "WOW Hits 2004" (Sparrow) collection.
On top of that, the singer/songwriter married former The Benjamin Gate lead singer Adrienne Liesching last December and recently moved back to Camp's home state of Indiana. Camp and Liesching met in the fall of 2002 as tour mates on the "Festival con Dios" tour. Liesching, who seriously sprained her ankle early in the tour, limped around on crutches; and Camp introduced himself to offer encouragement. Recalling what happened next, he says, "We talked about what God was doing, and I saw her grow spiritually on the tour. Pretty soon, I was looking around for her and wanting to see her all the time. I eventually started liking her, which was something I really couldn't deal with at that point. I had all these guilty feelings because of Melissa."
For a time, Camp tried to distance himself but soon realized he had to move forward with his personal life. He continues, "After the tour, we started talking a lot and getting to know each other really well. I started feeling that God brought her into my life. Early last year, we 'knew'; and we got engaged in April."
But it wasn't all roses, as the couple faced some unique challenges in their relationship. For one, Melissa's story makes up the major part of Camp's testimony; and, despite all the circumstances, even the most spiritually strong female might feel insecure hearing her boyfriend praise his late wife each night. "When we first started [dating], it was difficult for her to hear how amazing Melissa was," admits Camp. "Adrienne said, 'Melissa was so amazing, and I don't feel that I'm that amazing woman of God.' I just assured her that she is. I love Adrienne, and her heart has been an encouragement to me. Really, it's not even an issue. She loves what God is doing through my past experiences."
It's those past experiences that Camp celebrates on "Carried Me" as he returns to his roots as a worship leader. Despite the industry trend, "Carried Me" - which includes Camp-penned originals, songs written by friends and reworked standards - is not a worship album born out of marketing meetings. In reality, the singer originally signed to BEC Recordings to do a worship album, namely the label's next installment in the "Any Given Day" series. However, as Camp started working on the project, the label decided to pursue a multi-album deal and opted to release "Stay" first.
"I've done worship all my life, whether in concert or in church; and people always asked me to do a worship album," says Camp. "I put a lot of passion into this album because it's something I've always loved."

© 2004 CCM Magazine.  All rights reserved.  Used with permission.   Click here to subscribe.