Children's Choir Sings 'America The Beautiful'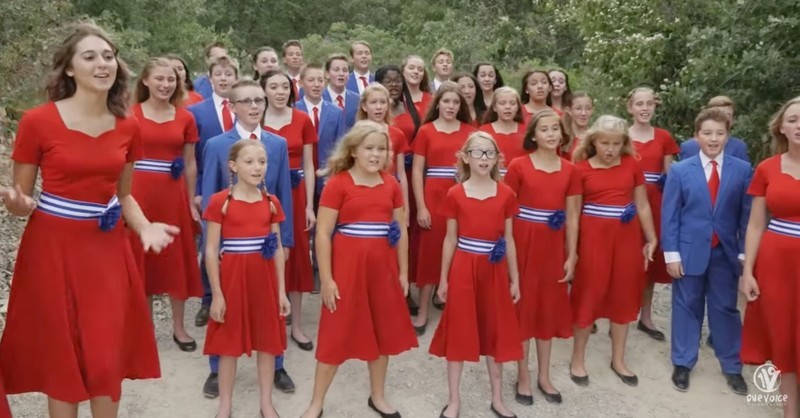 'O beautiful for spacious skies,
For amber waves of grain,
For purple mountain majesties
Above the fruited plain!
America! America!
God shed His grace on thee
And crown thy good with brotherhood
From sea to shining sea!'
It does not get much better than watching a group of children come together and sing. There is something about a children's choir that truly puts a smile on my face. The One Voice Children's Choir is one of those special groups that always showcase the most amazing talent. Over the years, they have performed so many brilliant covers and they were even quarter finalists in the America's Got Talent competition. This incredible group always has a way of picking the perfect song to compliment their amazing vocals and I look forward to each new performance.
Today, this children's choir is honoring our country with stunning rendition of 'America The Beautiful.' This is one of those songs that fills you with pride and love for the country. It is also not an easy song to master, but this group pulled it off perfectly. You can tell that they truly put their heart and soul into each and every note.
I know it must take so much time and practice to perform at this level, but these children definitely have the talent. I could listen to them sing all day, especially if it is another patriotic tune like this one. Who else is in awe of the incredible talent from the One Voice Children's Choir?
Credit: Godtube
Source: One Voice Children's