Dove Awards Industry Comments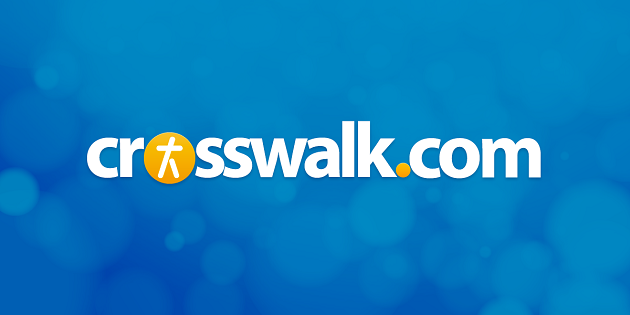 As part of our expanded Dove Awards coverage, we're pleased to be able to let you see some of the thoughts about the Dove Awards that people within the Christian music industry are having. It's difficult to find someone who doesn't have an opinion about Christian music's most heavily promoted event.



What are your thoughts about the show?
What about the whole nominating process?
Does this affect how you view the artists, or their labels?
Does it affect how you view the awards?

Please tell us your thoughts in our special
2000 DOVES Forum
now!




Dove Awards Industry Feedback:
---
from www.intlyouth.com:
rec'd 1/27 @ 6:46pm
One editorial comment ...
As you know sometimes its much easier to sit back and "judge" or criticize what another ministry is or isn't doing. Of course we can all "do better".
In my opinion the Dove Awards has MANY areas for growth and exposure within the Christian community and to the world at large. Last year I strongly voiced my concerns with the organizers of the Dove Awards regarding some issues. I still feel it was a joke that the Dove Awards were aired at 10:00am on Easter Sunday Morning in the Los Angeles area (one of the largest TV markets in the world) - after all weren't most Christians in church at that time.
for more International Youth click here
---
from Patrick Scholes, President @ Ardent Records:
rec'd 1/31 @ 2:10pm
Tension. I think if we ever launch another record label we're going to call it tension records. You see I think in our business, and probably most every facet of the Christian walk, as we experience it here on earth, there is by default a tension - or at least there should be.
We are committing ourselves to walk a perilously thin line that forms a triangle between art, commerce, and ministry. Take away any one factor and you have changed the focus of what makes up the Christian record sales business.
for more Ardent click here
---
from Lynn McCain @ McCain & Company
iIndy public relationship firm):
rec'd 1/31 @ 2:38pm
We're really excited about a couple of things -
Big Tent Revival has never been nominated for one of the major awards before, even though they've been nominated every year for a Grammy! So we're really excited about "Choose Life's" Song of the Year nomination!
for more McCain & Co. click here
---
from Kyle Dietz @ Kalubone Records:
rec'd 1/31 @ 5:11pm
What in the world are they thinking over there at the GMA? Kathie Lee Gifford! They are going from bad to worse... Naomi Judd...Jon Tesh...then Kathie Lee! I just cannot understand their thinking to have someone outside the Christian music community to represent us to the
world.
for more Kyle Dietz click here
---
from Doug Van Pelt, Editor @ HM Magazine:
rec'd 1/31 @ 2:44pm
i'd like to see P.O.D. win for Hard Music Album of the Year, because they are such a super band on four major levels-ministry-mindedness, live performance, recording quality, and quality as people. up to this point, these guys are not caught up in the industry schmooze / game-playing / positional manipulation that is easy to get caught up in. i'd love to hear their acceptance speech.
for more Doug Van Pelt click here
---
from David Asch @ Freedom Records:
rec'd 1/31 @ 7:32pm
As an independent company in this CBA industry we do not expect to be acknowledged by the Dove Awards process. We realistically would have to achieve a very high level of sales, press and airplay to be considered for an award. I have learned not to covet these awards and to cheer for those in the industry that can rise to these great heights of success and recognition.
---
from "LrclAsasin":
rec'd 1/31 @ 10:30pm
>>Any artists or projects that you'd really like to see win? What do you like about the Dove Awards show/process?<<
i'd like to see some real actual rap/hip-hop artists win the "rap/hip-hop" award. (not dance. dance and rap have nothing to do w/each other.)
for more "LrclAsasin" click here
---
from Scott Whelan, Vice President @ Lion of Zion Entertainment:
rec'd 2/1 @ 12:27am
Well, our obvious beef is the fact there are no world music categories which pretty well excludes any of our artists, including Christafari. As many new reggae and other world music style artists are impacting the Christian music scene, we would like to see a world music category added for next year.
for more Lion of Zion click here
---
from Sheri Hogan @ Diamante Music:
rec'd 2/1 @ 8:32am
Suggestion: Replace traditional cumbersome metal award with "Dove Chocolate Awards" with a creamy caramel center.
In addition to the co-sponsorship potential, the same people who win the awards every year will have a new reason to get excited about winning. How many paperweights and doorstops can Michael W. Smith use anyway?
---
from "Gipsiek":
rec'd 2/1 @ 8:40am
Any artists or projects that you'd really like to see win? Chris Taylor or Mitch McVicker
What do you like about the Dove Awards show/process? It is done with precision
What surprised you, if anything? How the same artists keep winning over & over. There needs to be a limit after let's say 15-20 doves over a 4 year period
for more "Gipsiek" click here
---
from Bill Graening @ Alive Festival:
rec'd 2/1 @ 8:42am
I have attended the Dove Awards twice and been a member of GMA for several years. I feel the week of concerts, seminars and other showcases are great, but I don't like the awards show concept. I would rather see a tribute show to Gospel music and Contemporary Christian music that showcases the artists and gives recognition for sales and groundbreaking in certain areas of music, but not give an award for the small cross-section of voters that select them.
I personally like watching and seeing who wins, but feel that the voting by a large cross-section of actual Christian music buyers not industry types who are biased anyways (including myself) would be more appropriate. How about a crosswalk.com Listeners's Choice Awards Show? vote on-line at crosswalk.com Listener's Choice Awards Show. (win prizes etc.)
---
from Pete Stewart:
rec'd 2/1 @ 11:04am
Any artists or projects that you'd really like to see win?
Larry Norman should be given some kind of lifetime acheivement award. Chasing Furies should win new band, although i don't think they were nominated.
How much does being nominated or winning a Dove Award matter to an artist's career?
not much at all...it might be a mildly impressive thing on a CCM career-resume (if there is such a thing) but it doesn't necessarily measure either impact or artistic value, i believe. i guess it depends on who your audience is...the industry, the people, or God.
Is the system political at all?
a more appropriate question might be is the system *not* political at all.
---
from "former music industry employee":
rec'd 2/1 @ 11:04am
Any artists or projects that you'd really like to see win?
Knowdaverbs and Audio Adrenaline.
What do you like about the Dove Awards show/process?
I like the Gospel Music Week before the Dove Awards. There is so much energy everywhere. That's when all the good stuff happens. Artists having a good time, tons of concerts, news of upcoming releases. It's really exciting.
for more "former music industry employee" click here
---
from Jenny Rogers @ Malaco Christian Distribution/Freedom Records:
rec'd 2/1 @ 8:42am
Actually, as a small company, it is easy to feel that the Dove's are totally political. Our company's votes don't count for as many as say...Word's. I feel that probably each label would mostly only consider their own artists for nomination even if other artists had greater merit in a category. Everybody wants to see their artists win win win. Winning is fun, but measured against what?
for more Jenny Rogers click here
---
from Michael Betts, President @ Rugged Records:
rec'd 2/17 @ 11:53pm
I agree with Patrick Scholes of Ardent Records. As committed Ministry >oriented Labels, there is a fine line between - Art, Ministry and business. We are very proud of Disciple's 2 nominations, and of course would love to see them win. In reality, I believe that P.O.D. should get "Hard Music Album of the Year," They have achieved some awesome things this year. But, I absolutely hope that Disciple wins "Hard Music Song of the Year" for their single "I Just Know". It was a tremendous anthem for kids of all ages, that will probably be one of the most powerful songs I will ever be associated with. The song deserves to win, and we don't have the block vote......so, it's going to have to earn it.
---
Add your thoughts to our 2000 DOVES Forum now!
Click here to return to the crosswalk.com Dove Awards coverage main page!