Family Of 7 Sings 'You Raise Me Up' By Josh Groban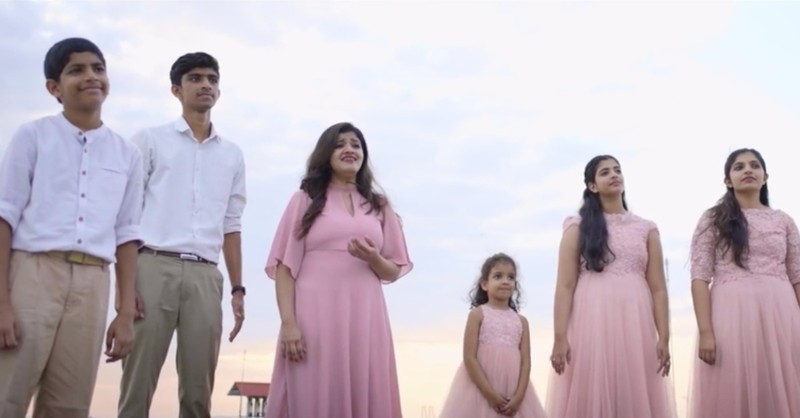 "When I am down and, oh my soul, so weary, when troubles come and my heart burdened be
Then, I am still and wait here in the silence, until You come and sit awhile with me.
You raise me up, so I can stand on mountains, You raise me up, to walk on stormy seas
I am strong, when I am on your shoulders, You raise me up to more than I can be"
At the beginning of the video, a young woman named Joanna shares a testimony of when she was in the ICU when she was a young child. She had chronic pneumonia. Medical experts said that her chances of beating it were slim, but her parents never gave up.
"They trusted in the Lord all the more. They kept on praying, and yes, the Lord worked a miracle," Joanna shares.
"God has a plan and a purpose for all your suffering and pain, which He will reveal in his own time. So, don't lose hope. For He will make all things beautiful in His own time," she says. "No matter what, God will raise you up."
The seven siblings singing in this video make up the group called Blessed 7. And they beautifully perform this inspiring song.
"Praise God for such a beautiful and melodious cover song of 'You Raise Me Up.' Keep going Blessed 7. You all are equally talented," comments one person on YouTube after watching the video. "God bless you all. Eagerly waiting for your next cover song."
"That's so beautiful, you all are such inspiration to me. Thank you," writes another person online. "May your light always be a guide to the savior Christ."
We hope that you were encouraged by this lovely rendition of this treasured song.