Golden Oldies Great Ray Peterson Found Peace in Living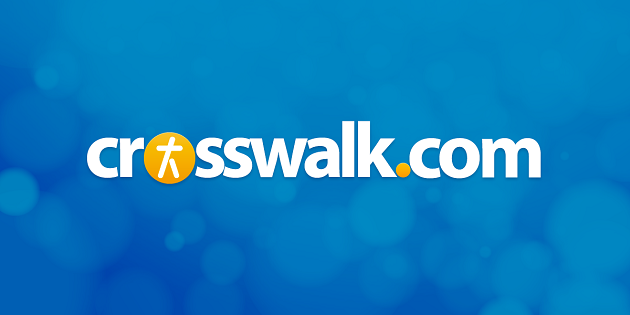 Friday, January 28, 2005 was a typical winter day in Nashville, Tenn. — mid 40s and overcast.  It was also the day they buried my friend Ray Peterson.
If you're under forty you probably don't recognize the name.  Even if you're older, it may be only vaguely familiar.  But to those of us who love the early era of rock 'n' roll, Ray's name is magic.
I met Ray several years ago when I was doing a radio show called "Coast to Coast Gold with Steve Diggs."  You know the type.  Each week we rolled three hours of oldies interspersed with data about the early music, trivia and interviews with the guys and gals who'd made the hits.  For me it was a hoot!  Each show featured interviews with folks like Jan & Dean, Pat Boone, the Beach Boys, Bobby Vinton, Martha Reeves, the Little Rascals, and Ray Peterson.
I was always intrigued by their lives and what they were doing now.  Many have prospered and done very well over the years.  Bobby Vinton runs a successful theatre in Branson.  Pat is as busy as ever entertaining, running several businesses, and serving a host of Christian ministries.  Dean still performs, but has also become a successful artist in San Diego.
But some of the early stars have had hard lives.  Some are bitter.  Some have been hurt. Some are even angry.  
One I'll never forget was the Ray Peterson interview.  In case you're unfamiliar with his name, let me tell you a little about him.  Ray was born in Denton, Texas in 1939.  As a small boy he was diagnosed with polio and told he would never walk again.  In the hospital, Ray focused on music and began sharing his gift with other patients.  Thankfully God had other plans. 
Ray grew into young adulthood with only a slight limp and one of the most energetic stage acts anywhere.  By the time he turned twenty, the hits had begun.  Ray scored with a string of hits in the late '50s and early '60s.  He was best known for the teen tearjerker, "Tell Laura I Love Her," and "Corrina, Corrina" which was produced by the legendary Phil Spector.
But as they say "life happens."  Ray's moment in the sun was fleeting.  By the mid '60s the hit-making days had dried up, and Ray had become a supporting act for bigger names.  For the next four decades Ray struggle to stay close to the music he loved so much. 
By the late 1990s, when I first met Ray, his health had begun to deteriorate.  He didn't look well.  He walked with a cane (probably, I assumed, because of the early polio damage.)  He wasn't wealthy either.  He lived in a comfortable, but modest home near Nashville.  And, like so many of the artists from his era, Ray was not a particularly shrewd businessman.  He had been taken advantage of, and underpaid countless times.
But the thing that impressed me most was the quiet, relaxed peace that Ray exuded.  He didn't have the hardness and cynicism so many of the other artists had.  He saw the good in others.  For Ray, the glass was two-thirds full. 
We were visiting in his home one day when his teenage son came through with a friend.  Ray took the time to visit with his son and find out where the boys were going.  I saw a gentle, loving father whose scars had not invaded his soul.  I began to notice that this was Ray's general demeanor.  He always seemed at peace.  He always had the time to help me with a project.  He had that special quality that only lives in those who have welcomed the Spirit of God into their lives.
I learned that Ray and I shared a common faith.  Jesus was the center of everything that mattered to Ray.  I also learned that since the late '70s Ray had preached and ministered.  His purpose in life was to know and reflect Jesus more each day. 
Sadly, Ray was diagnosed with cancer about two years ago.  Like all his other battles, he fought this one gallantly.  As recently as three months ago, he was still on stage singing his hits.
But, humanly speaking, this wasn't a battle that Ray would win.  Last week at the funeral home, I visited his wife Claudia and spoke with his son.  I was impressed by the number of music industry folk who had made the thirty-mile drive to pay their respects. 
One was Nashville recording studio owner Fred Vail.  Fred's part of the old guard. In the '60s he was a talent booker who worked with Ray on lots of occasions.  Later, as the Beach Boys' manager, Fred hired Ray as a supporting act.  We reminisced about Ray and some of the hard things he'd endured.
I left the funeral home a sad man.
It wasn't until the following morning when I noticed something in my Bible — something that made me rethink my sadness about Ray.  I'd read it before,  but this time the Word rang with a new sense of relevance.  Also, I had never realized that Jesus is recorded making this same statement on four occasions:  "But many who are first will be last; and the last, first." (Matthew 19:30.  Also see Matthew 20:16; Mark 10:31; and Luke 13:30.)
When you boil it all down, we are all really looking for one thing in life.  And, it's the same thing for all six billion of us.  What is that one thing?  It's joy and contentment.  "That's crazy," you protest, "maybe most people want joy and contentment — but surely there are exceptions! What about people who abuse their bodies?  What about criminals and murderers?  What about people who kill themselves?"
I would submit that even these people join the ranks of all humanity in this single quest for joy and contentment.  Granted, their approaches are flawed and doomed to fail.  But in their confused minds they are seeking only joy and contentment.  And, if this is so of people we clearly see as misguided, is it possible that those of us still striving for joy and contentment through the more the socially acceptable veins of position, prominence, and power might be equally misguided?
Whew!  Have you ever noticed how counter-intuitive the Christian faith is?  The world tells us, "If you want to sit at the head of the table, arrive early and take the best seat."  Jesus says,
"When you are invited by someone to a wedding feast, do not take the place of honor, lest someone more distinguished than you may have been invited by him, and he who invited you both shall come and say to you, 'Give place to this man, and then in disgrace you proceed to occupy the last place.  But when you are invited, go and recline at the last place, so that when the one who has invited you comes, he may say, 'Friend, move up higher'; then you will have honor in the sight of who are at the table with you." (Luke 14:8-10)
Then Jesus caps it off with this reminder:  "For everyone who exalts himself shall be humbled, and he who humbles himself shall be exalted."  (Luke 14: 11)
When the subject of leadership came up, Jesus didn't cite the world's approach that says:  "If you want to be a leader — take charge, show them who's boss!"  Nope, Jesus had an "other-worldly" approach to this one too:
"You know that the leaders of the Gentiles lord it over them, and their great men exercise authority over them.  It is not so among you, but whoever wishes to become great among you shall become your servant, and whoever wishes to be first among you shall be your slave; just as the Son of Man did not come to be served, but to serve, and give His life a ransom for many."  (Matthew 20 25b-28)
And as I sat there that Saturday morning, it hit me:  Maybe Ray had understood it all along.  

---
Steve Diggs
presents the
No Debt No Sweat! Christian Money Management Seminar
at churches and other venues nationwide. Visit Steve on the Web at 
www.stevediggs.com
 or call 615-834-3063. The author of several books, today Steve serves as a minister for the Antioch Church of Christ in Nashville. For 25 years he was President of the Franklin Group, Inc. Steve and Bonnie have four children whom they have home schooled. The family lives in Brentwood, Tennessee.
A complete financial compendium, 19 chapters

• What you can do today to get out of debt and kill the Debt Monster
• A,B,C's of handling your money God's way
• How to save, invest, and retire wisely
• How mutual funds work
• How to stop fighting over money
• What to teach your kids about money
• Learn how home & car buying, college financing and insurance work.
• How to develop a budget that works – 
forever
!
• Features simple charts, graphs, and easy-to-use forms.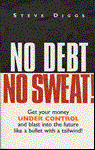 Click here to learn more or to order.