Husband And Wife Sing Beautiful 'Because He Lives' Duet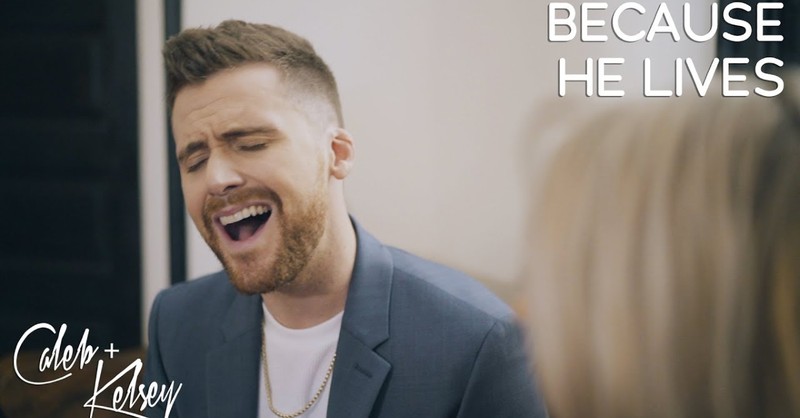 Husband and wife, Caleb and Kelsey Grimm perform a beautiful rendition of the classic hymn 'Because He Lives.'
This worship song is a favorite by many and it always reminds us of the power in Jesus' resurrection.
"Because He lives, I can face tomorrow,
Because He lives, all fear is gone;
Because I know He holds the future,
And life is worth the living,
Just because He lives!"
This talented Christian couple is known by their stage name, Caleb + Kelsey.
You may recognize Caleb as a member of the male ensemble, Anthem Lights. But Caleb also loves to perform with his wife and, together, they have recorded dozens of songs.
Many of these tunes are popular gospel covers that they arrange into unique medleys. Today, these two are taking it all the way back with the classic hymn 'Because He Lives.'
Just watch as they sit beside each other on a pew in a beautiful church. They belt out these iconic lyrics and you can truly feel the power of every single word.
Jesus' death on the cross paved the way for our path into Heaven. His blood washed away all of our sins and freed us from our Earthly chains. That is a priceless gift that we are blessed with each and every day.
This song is the perfect way to give praise to His name and spread God's message to the entire world.
Acts 4:33 "With great power the apostles continued to testify to the resurrection of the Lord Jesus. And God's grace was so powerfully at work in them all."
Photo Courtesy: Youtube/Anthem Lights