"Inspired by Narnia" Soundtrack Largely Succeeds
Christa A. Banister

CCM Magazine

2005

9 Dec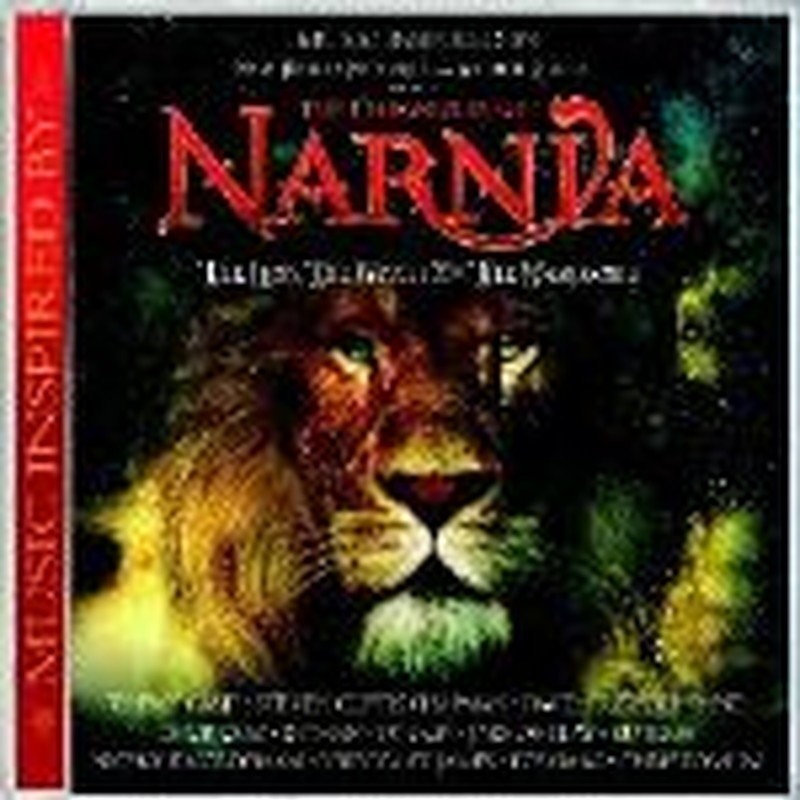 Artist:  Various
Title:  "Inspired by Narnia:  The Lion, the Witch and the Wardrobe"
Label:  Sparrow
In the same way "Lord of the Rings" enthusiasts were wondering how their beloved book series would translate to the big screen, ardent fans of one of C.S. Lewis' most revered literary moments are equally concerned about how "The Chronicles of Narnia:  The Lion, the Witch and the Wardrobe" will fare as the long-awaited movie hits theaters in December. And with expectations sky high, the accompanying soundtracks must also pass a strict litmus test.
When it's all said and done, this "inspired by" soundtrack, featuring 11 of Christian music's premier artists, largely succeeds.
To match the mood of "Narnia"'s magical journey, the majority of the songs feature epic, larger-than-life choruses packed with enough hooks to drive the story's hopeful message home. What's also unique is the compilation's diversity, with the pop and rock genres well represented and a musical surprise or two along the way.
Kicking things off is Jars of Clay's "Waiting for the World to Fall," a catchy ditty with a shinier musical sheen than we've heard from Jars in a while. This isn't the darker, moodier arrangement of selections from "Who We Are Instead" or even the majority of "Redemption Songs." Instead, we hear a moment straight from the sunnier side of The Beatles' catalog, and it suits Jars just fine.
Jeremy Camp also mixes things up a little with a less muscular, more subtle vocal delivery on "Open Up Your Eyes," an effective, mid-tempo rocker that showcases why he's been the Gospel Music Association's "Male Vocalist of the Year" for the past two years. Keeping the bar high, Steven Curtis Chapman's "Remembering You" features dazzling strings woven throughout, along with some Celtic-infused instrumentation for added musical flavor.
And then things really start to get interesting. …
For Delirious fans who've been eagerly anticipating December's follow-up to World Service, "Stronger" provides a tasty appetizer with the kind of guitar punch that would make fellow Brits Oasis jealous. Also, demonstrating she hasn't forgotten her rock roots, Rebecca St. James' "Lion" features pretty piano accompaniment and a driving chorus tailored for Christian radio.
Upping the ante when it comes to loud, however, is tobyMac's "New World." It sounds like "The Slam" from "Welcome to Diverse City" highlighted with a futuristic beat straight from the "Matrix" movies. Warning:  You're likely to push repeat.
And now for those musical surprises:  The always-inventive David Crowder embraces his inner Jamoraquai with the irresistible retro, disco feel of "Turkish Delight," one of the album's most intriguing, even danceable tracks. Also doing the unexpected as a worship leader, Chris Tomlin presents his best Keith Urban country shuffle with "You're the One," a song so accessible it could be featured at your next worship service, minus your desire for line-dancing, of course.
On the flip side, Nichole Nordeman's "I Will Believe," while beautiful because of her lilting voice, never really takes flight as it plods along without resolution. And while Bethany Dillon's monster chorus makes "Hero" a worthwhile listen, her vocals unfortunately get trapped in the too-loud mix. But those small miscues aside, this soundtrack is definitely worth hearing as fans gear up to uncover the world inside that mysterious wardrobe.

© 2005 CCM Magazine.  All rights reserved.  Used with permission.   Click here to subscribe.