Interview: Toby McKeehan of DC Talk -- Part 2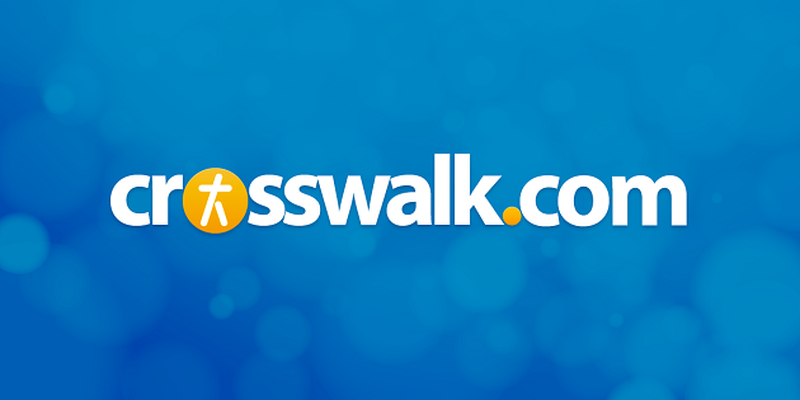 Return to part 1
The interview continued...
Turner: When you look back on the year, what makes you smile?
Toby:
This past year, Gotee Records definitely makes me smile, just the opportunity to work with great artistry. The one thing that I have to say about Gotee Records is that people say, "Oh, is that taking up a lot of your time? It's probably going to take away from your creative side." I would say that the complete opposite is true, I think that it is something that completely inspires me. Artists that I get the opportunity to work with, from Jennifer Knapp, to Reliant K, to Gritz, to Out of Eden, those artists inspire me and make me more passionate about my personal art. It's refreshing and helps me to recognize why I'm doing what I'm doing.
Turner: How does being the mentor, as opposed to being mentored, influence you on a spiritual and personal level?
Toby:
It just seems rather odd to me, I don't feel that that's the case. I was over at Tate's house last night and we were just sitting around this table with four or five young artists and they were just looking at me and
Tate and just listening to what we were saying, and I felt strange and uncomfortable and yet comfortable. But at Gotee Records, I feel like I'm just grabbing ahold of the coat tails of these passionate artists and just trying to hang on. By no means do I think I'm mentoring. If I can say something that's relevant to their lives or their artistry once in a while, then that's a good day for me. Again, I'm just happy to be working with them, I'm happy if I can have any influence on them. They're just out there, in many instances, making me look like a guy that understands talent.
Turner: Has it been fun to see Jennifer Knapp grow as an artist?
Toby:
Yeah. When I signed her I was just like, "Man, she is so talented. She is so amazingly gifted." She's so amazingly gifted that when you sign an act like that you wonder, is she at her full capacity? Is this an artist in full blossom, in full bloom? Or is she merely just a baby in her creative expression? It's weird because I thought, now this is one, she's so talented she has to be blossomed. I'm not going to expect a lot of artistic growth. My thought was, how could you grow any more than she already is? It's amazing to see that she keeps going, she's only at the beginning, and I thought she was at the end of how expansive she is creatively. Her second is definitely a deeper record. People might miss the simple production and the joy, but it's a more painful record for her.
Turner: Are you satisfied with the progress that Christian music is making?
Toby:
Yeah, I really do believe that artistry within Christian music has come a long way. I truly do believe that. I know there's people out there that think it's a few years behind, but I think that we're pushing the envelope these days, I really believe that. I think it's because people realize that you're not in a box when you're a Christian and you're writing songs. You don't have to live in the box that people say you do. There aren't only a few themes that you can write about; there are multiple themes. And you don't have to be that perfect little man, with perfect little hair, and in a perfect little stance, with his microphone in his hands standing in a church. We can share our struggles, we can share our shortcomings, and failures, and our sin. I think that that alone is enough to write about right there, to write from now till the day that I die, because I go through that kind of stuff every day. But at the same time, I experience grace and victory.
Turner: How will you, as a band, try to stay relevant with today's culture when everyone is listening to artists like Eminem and Snoop Dog and other similar artists?
Toby:
I've never struggled with that because I live in this culture. I go to the same Starbucks that anyone else does. I go to the same places, I'm part of this culture. In certain aspects I'm different from this culture but I'm living, I'm breathing the same air, I'm walking the same streets, I'm driving the same roads. And I think that because of that, how could you not be relevant? You're being affected by the same things that are affecting Eminem; I'm being affected by the same things that are affecting Jacob Dylan. Therefore, I should be relevant unless I've put myself in this bubble and separated myself from all of society, and we don't do that, nor are we called to.
Turner: Do you believe that your particular take on this issue is a minority, in and among Christianity?
Toby:
My perspective is that we have to write songs. If my opinion on a certain subject or social theme is a minority opinion, I think it's our job to be creative enough to stay to our opinion. Or at least throw it up there as food for thought and make it hooky enough, interesting enough, artistic enough, and creative enough to get their attention and make them think for a second.
Turner: How is it going managing a family and a career?
Toby:
It's definitely next level. It's next level for me, because there's a certain amount of energy that's not there anymore, and it's really that evening energy. Coming home after being in the studio all day, after getting there about 10, 10:30, 11 and working till like 7, coming home and hanging out with my son for a little while. We normally eat dinner kind of late, about 8 o'clock, then I go up, hang out with Truit some more, bathe him, put him to bed, by then it's normally 10 or 10:30 (he goes to bed pretty late). Then I come down and hang out with Amanda for a while. Then by 11:30-midnight I'm out of it, and Amanda's definitely out of it. She goes up to bed, and I jump on the Internet for about an hour, catch up to Gotee and anything else I need to catch up to and that's sort of my evening.
Before, it was like the life that Tate's living right now as a bachelor. I went to his house last night, and things were just picking up at 9 o'clock in the evening, that was the creative domain we used to live in. It's just changing your schedule around. I think its something that's going to take me years to find that spurt of creativity during the day. You have to remember that also during the day is when the calls are coming in, whereas during the night you can feel free to turn off your cell phone and just be creative. From a scheduling perspective it's been difficult, and from a life perspective its been the most fulfilling thing I've ever experienced.
About a year ago I was with my
Bible
study group, and I told them, "I'm not going to do a solo record unless things are pouring through me, unless I have creative thoughts." At that point I was still creating once in a while but it wasn't pouring out of me, and I said, "You'll have to pray for me, in that regard." I don't even have enough notebooks right now to keep it on paper, I'm writing on receipts, in magazines, on anything, on any paper I can find. So I can't say that I haven't been creative, it's just that I guess scheduling is funneling that creativity into a certain time. I think that the creative side is God answering
prayer
, but it's also being inspired by my family. It's being challenged and encouraged by my wife, and looking through Truit's eyes and seeing life as a beautiful thing, and every morning as a moment to take joy because you get to experience that day. It's great. I wouldn't trade it for anything.
Turner: Is your son, Truit, showing any musical abilities that you think you'll tap into later on?
Toby:
He's the only living soul that knows all my choruses on my solo record so far. I can sing in the beginning and he'll always finish them. Everybody is always like, "What are those songs?" You'll find out soon enough!
Find out more about DC Talk and listen to tracks from some of their albums.