KJ-52: Bible Study For Do What I Do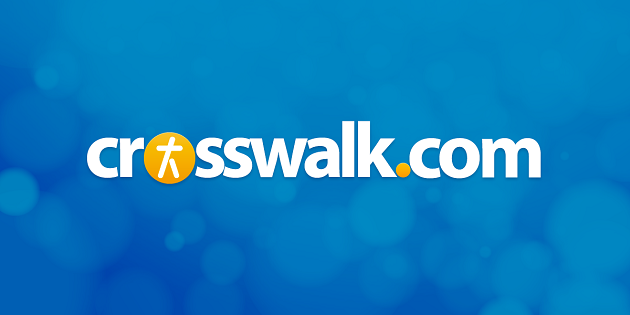 "Do What I Do"
Theme: Using Your Talents For God's Glory
"First of all I do this for God's revealing
Second to give the crowd something to be feeling
Third to make sure every word is heat seeking
If ya down with all three throw your hands to the ceiling"
How The Song Came About:
I had actually written the lyrics to this track before I even got the beat from Todd Collins (my producer for 7th Avenue and part owner of Gotee Records). The hook started out as part of my second verse, but it seemed too catchy to be just a verse. I first met Todd when he flew from Nashville to watch me perform at some concerts. At this point, I was dealing with Gotee, and I seriously thought I was going to wind up on their label. My verses for this song were one of those "late night gotta write" types of lyric sessions. In addition, as far as metaphors and similes go, it is one of my favorites. When Todd hit me off with the beat, it had one of those raw, just straight lyric-spitting types of feel to it. Eventually he sent me the track on ADAT, and I recorded it at a local studio. One thing led to another, and this wound up being the song that got Essential's attention. Over the course of the next few months, things did not work out with Gotee. Todd hit Essential off with information about me, (good looking out!!) along with this song. The rest is history. Without the song "Do What I Do," I am not sure where I would be.
My Personal Testimony:
I have never considered myself to be the most talented lyricist in the world. I just decided a long time ago to take what God had given me and work as hard as possible with it and use if for His glory. When I was in high school, I played wide receiver in football. I certainly was not the fastest, biggest, or the best player. I remember summer after summer lifting weights, running routes, catching pass after pass, memorizing plays, and taking what little athletic ability I had and working with it.
I would like to say I was named "all state" my senior year, but I ended up losing my starting position to a sophomore and rode the bench most of the year. I never had one catch my whole high school career in the game; however, I vowed that no matter what happened, I would play football to the glory of God. How did I do that? I became president of our FCA (Fellowship of Christian Athletes) and used my connection with the football team to get a lot of players to come to our meetings. Even though I never scored a touchdown, many lives were touched with the gospel that year, and that is the most important thing.
What does this have to do with hip-hop? From the beginning of my life as an emcee, I was certainly not the most gifted lyricist, but I took what I had and worked with it. A lot of people ask me how I got to the point I am at today. I simply say that anything done to the glory of God will always be blessed by Him. You have to do your part by working at your talent, refining it and perfecting it, and being patient. The
Bible
states, "to whom much is given, much is required." For you to really see God's blessing in your life, you have to be able to do what it takes to make it come about.
Scripture Memory Verse:
"whatever you do, do it all for the glory of God" I Corinth. 10:31
Text: Matt. 25:14-28
14 "Again, it will be like a man going on a journey, who called his servants and entrusted his property to them.
15 To one he gave five talents of money, to another two talents, and to another one talent, each according to his ability. Then he went on his journey.
16 The man who had received the five talents went at once and put his money to work and gained five more.
17 So also, the one with the two talents gained two more.
18 But the man who had received the one talent went off, dug a hole in the ground and hid his master's money.
19 After a long time the master of those servants returned and settled accounts with them.
20 The man who had received the five talents brought the other five. 'Master,' he said, 'you entrusted me with five talents. See, I have gained five more.'
21 His master replied, 'Well done, good and faithful servant! You have been faithful with a few things; I will put you in charge of many things. Come and share your master's happiness!'
22 Then the man with the two talents also came. 'Master,' he said, 'you entrusted me with two talents; see, I have gained two more.'
23 His master replied, 'Well done, good and faithful servant! You have been faithful with a few things; I will put you in charge of many things. Come and share your master's happiness!'
24 Then the man who had received the one talent came. 'Master,' he said, 'I knew that you are a hard man, harvesting where you have not sown and gathering where you have not scattered seed.
25 So I was afraid and went out and hid your talent in the ground. See, here is what belongs to you.'
26 His master replied, 'You wicked, lazy servant! So you knew that I harvest where I have not sown and gather where I have not scattered seed?
27 Well then, you should have put my money on deposit with the bankers, so that when I returned I would have received it back with interest.
28 Take the talent from him and give it to the one who has the ten talents.'
29 For everyone who has will be given more, and he will have an abundance. Whoever does not have, even what he has will be taken from him.
30 And throw that worthless servant outside, into the darkness, where there will be weeping and gnashing of teeth."
Introduction:
In today's society, we use the term "talented" to refer to someone who is very gifted in a certain area. The term "talented" lends its origin to this very parable that Jesus spoke of. A talent was a sum of money in Biblical times equal to about one thousand dollars. For years, the church was the center of all artistic expression. For example, elaborate murals depicting Biblical scenes, symphonies composed to God's glory, sculptures, plays, and poems. Today the church finds little influence in the realm of arts. If the God who is the originator of all creativity is our Lord, why do we as the church lack so much creativity? A lot of church's artistic expression is nothing more than cheap imitations of what the world does. Why must we imitate, can't we create? Isn't that a slap in the face to the God who gave us the "talent" to begin with? We need a proper perspective on the "true" God given talents and what to do with them.
Reflections On The Text:
In this parable, we find Jesus using the concept of stewardship to illustrate His point about the talents. He uses the story of three men entrusted with different amounts of money to explain what the proper response should be to God's gifting in our lives. Each man was given a differing amount of money, why? Certainly the master could have given all the men the same amount money. Yet by the master's choice, he gave one five talents, another two, and another one talent. It was the master's choice to distribute his gifts based on his wisdom, and it was up to the men to put it to work.
Some rap groups that I meet have a tendency to use their lack of blessings as a crutch, "if God would only give me thisthen we could be able to do this" If they can not make the best with what they have, how is God going to bless them with more? Even if you have not been given a tremendous amount of talent, God gave you the amount that you do have for a reason, to use it for Him. In the above text, you will notice that it says the man with five talents "went at once" and put his money to work. Often, we take the God-given abilities we have and put them on hold, or we treat them like they are nothing. Why is it we can show up on time for work every morning, but we complain about going to church? Our attitudes toward the things of God need to be attitudes of excellence. The master gave the man five talents, and he went to work!! He did not have to pray about it; he went to work for his master, and he worked hard! The results of his labor were that he earned five more talents, and he and doubled his beginning amount.
In verse seventeen, we find the man with two talents gaining two more. Certainly this man could have whined and complained about the fact that he got less talents to work with. After all, wasn't he worth the full five talents? There is no mention of this man complaining. He simply works like the first man and gets two more for his master. Maybe your not as gifted as another person is, or maybe you would only be labeled as an average individual. Why should that be a reason to stop you? The man with two talents did not focus on what he did not have. He focused on what he did have; in addition, he gained two more talents.
In verse eighteen, we find the man with the one talent so typical of many people today. He grabs the talent, digs a hole, and buries it. The man with the one talent is typical of the majority of people in the church today. They are content to watch from the sidelines and keep the pew warm. The next time you complain about something, ask yourself "what am I doing to get rid of the problem?" The first to point the finger at someone are usually the last to lift a finger to help one another. What are you doing with your talent? You say you do not have one, but you're not trying to the best of your ability to develop one. We all can love other people and even pray for others. God expects us to strive daily to develop our talents. If we do not know what they are, we need to pray and ask God to show us.
After a long time, the master comes back to settle accounts with his men. The first two give accounts and are blessed with their master's approval and a further blessing. If you want to see God bless you with an abundance, than you need to be faithful with what He has given you. It may take time, but you will see God give the increase.
The last servant gets a serious rebuke and winds up learning a lesson in proper investment tactics. "At least you should have put my talent on deposit," says the master. I often wonder about these secular rappers who chose to use their gifts to glorify themselves, what will they say when they stand before God someday? What platinum plaque will save them? And what Grammy award is going to get them into heaven? Someday we will all have to give account of what we did with the gifts and talents God gave us. Were those talents used for his glory and the expansion of his kingdom? I want to hear my God say "Well done" not "You wicked and lazy servant." When I finally stand before him, I want him to be pleased by my stewardship of the talents He blessed me with.
All of our talents have different measures. It is up to us to be diligent and work hard at them. God's word is clear when it comes to His requirements of us. He is the one who gave us these talents, and we need to use them for His glory.