Lil Nas X Has a 'God-Shaped Hole' in His Sole
Bob DeMoss

ChristianHeadlines.com Columnist

2021

9 Apr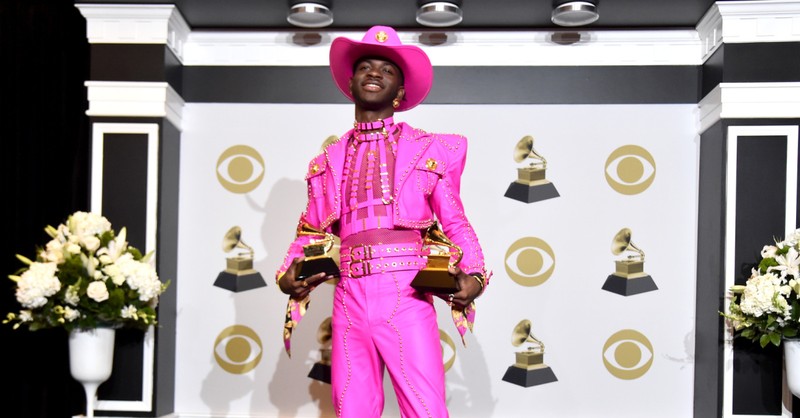 Rapper Montero Lamar Hill, aka Lil Nas X, has a serious problem.
Don't get me wrong. Nas has a lot going for him—six Grammy nominations with two wins, almost seven million Instagram followers, several clothing line partnerships, the longest-running #1 single on Billboard's Hot 100 chart, almost 2 billion streams, and a net worth of about $14 million.
Not bad for a 21-year-old college dropout.
When I say Nas has a problem, I'm not talking about the much-hyped controversy swirling around his "Satan Shoes"— a drop of human blood injected customized Nike Air Max 97s bearing a pentagram. Nor am I referring to his disturbing Satan-centric video, "Montero (Call Me By Your Name)," where, according to a review in Variety, the rapper is "unabashedly queer and unmistakably horny ... ending with a barely clad Nas giving a lap dance to the leather-clad devil." Nor is this about his estranged relationship with his mother who is an addict.
By his own admission, Nas' problem is a heart problem.
He revealed to Variety, "The biggest surprise of becoming globally famous? On the outside, everybody loves you—but on the inside, everything [feels] the same." Whether or not he knows this, Nas suffers from what famed 17th Century physicist, philosopher and mathematician, Blaise Pascal, referred to as a "God-shaped hole." Pascal observed:
"What else does this craving, and this helplessness, proclaim but that there was once in man a true happiness, of which all that now remains is the empty print and trace? This he tries in vain to fill with everything around him, seeking in things that are not there the help he cannot find in those that are, though none can help, since this infinite abyss can be filled only with an infinite and immutable object; in other words, by God himself."
Put another way, Nas can slide down all of the stripper poles into hell, as he does in his Montero video, to fuel a slew of headline-grabbing Tweets, gain notoriety on steroids with scandalous video responses to detractors or buy gold bling and expensive toys—but none of those rap star trappings will ever fill the void in his soul. If Academy Award-winning actor Brad Pitt were coaching Nas, he'd probably say, "Bro, been there done that—well, not the stripper pole thing. Trust me, fame doesn't stifle the pain."
How do I know? Pitt bared his soul during a 1999 interview with Rolling Stone. At the time, Pitt was a 35-year-old rising star in Hollywood. He'd been nominated for nine film and TV awards and won five of them including a Golden Globe. Since then, Pitt's been nominated for more than 100 additional awards and won 49 times and has an estimated net worth of $300 million.
Brad Pitt confessed: "Whether you want to listen to me or not ... I'm the guy who's got everything. I know. But I'm telling you, once you get everything, then you're just left with yourself. I've said it before and I'll say it again: It doesn't help you sleep any better, and you don't wake up any better because of it."
In a moment of self-disclosure, Pitt said, "all I know is that at this point in time, we are heading for a dead end, a numbing of the soul, a complete atrophy of the spiritual being. And I don't want that."
Nas may have perfected the art of creative outrage, but his narcissistic behavior has done nothing to prevent the numbness within his soul. Like you, me, and the two thieves on the crosses beside Jesus, Nas has an opportunity to rise above being Satan's boy toy. That's precisely why Jesus gave His life for us, which we celebrate at Easter. Jesus said, "The thief comes only to steal and kill and destroy; I came so that they would have life, and have it abundantly" (John 10:10, NASB).
I long for Nas to experience the soul-satisfying love of Jesus.
That's my prayer for him this holy week.
Will you join me?
Photo courtesy: ©Getty Images/Alberto E. Rodriguez/Stringer
---
Bob DeMoss is a New York Times bestselling author of more than 40 books including collaborations with Phil Robertson/Duck Dynasty, Jim Daly/Focus on the Family, Andy Stanley, and Tim LaHaye/Left Behind. His latest short story is "Hazel: The Outlaw Mummy". Visit BobDeMoss.com.