'Lord Send Revival' Hillsong Young and Free Acoustic Performance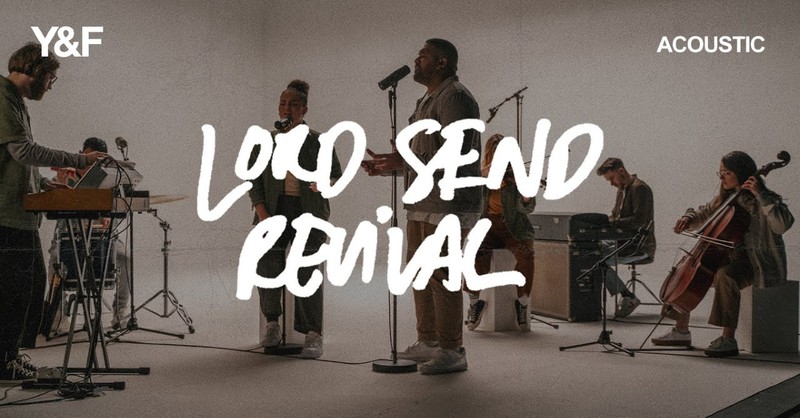 Listen to this amazing acoustic performance of the worship song 'Lord Send Revival' by Hillsong Young & Free.
"Peace like a river wash over me, immerse me in water as deep as the sea
Hide me in love Your healing embrace, peace like a river wash over me
As I worship Your majesty, I worship Your holy Name, Jesus my everything
All that I am is Yours, come Holy Spirit rain down on me
Break open the heavens and drench the unseen, pour out Your presence
As I pour out Your praise, come Holy Spirit Lord have Your way"
What an incredible worship song that includes wonderful vocals, beautiful harmonies, and amazing lyrics by Matthew Crocker, Aodhan King, and Ben Tan. And the cello in the music video gives such a deep and rich sound to the song. There is also a violin, drum, and keyboards to round out the music.
The powerful lyrics are sure to leave you feeling encouraged by the truth this song shares.
The song 'Lord Send Revival' is from Hillsong Young & Free's album titled All Of My Best Friends (Acoustic).
"We made 'All Of My Best Friends (Acoustic)' during a season where we found ourselves singing these songs, more often than not, on a piano or an acoustic guitar," shares Aodhan King. "Although they were designed to be sung in live rooms with many people jumping and dancing, we found that there was an intimacy that came when we sung these songs this way. This album represents this season, our closeness to God and our need of Him."
What a great message this song has, and what a great reminder of how our God is with us and for us, always. May we open up our lives to Him and feel His presence each day.
Photo Credit: ©Godtube