Marines Serenade Flight Attendant With 'Sweet Caroline' On Plane Ride Home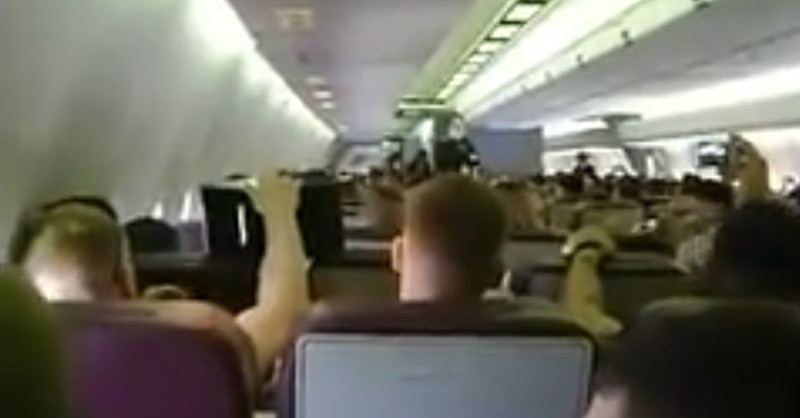 This viral video was originally shot in 2009 and has accumulated millions of views across social media. In the clip, we hear the iconic words of 'Sweet Caroline' from Neil Diamond start to play.
"Where it began, I can't begin to knowing
But then I know it's growing strong
Was in the spring
And spring became the summer
Who'd have believed you'd come along"
Then, the Marines join in are start to belt out the words that we all know and love.
"Sweet Caroline
Good times never seemed so good
I've been inclined
To believe they never would
Oh no, no"
This heartwarming clip all came to be when these Marines were on a flight home from Iraq. They discovered that their flight attendant's name was Caroline and decided to serenade her with this classic tune.
You can see a huge grin on her face as so many voices sing while she walks down the aisle. In fact, the Caroline in the video commented on the YouTube clip saying, "I can't thank you all enough for your sweet comments. I am the flight attendant in this video, and this was one of the best days of my life! I love my job so much and am so blessed to do it."
This is a moment full of love, laughter and so much joy. We are grateful to our troops for all that they do for our country and it's incredible to see the comradely between these Marines.