'Nearer My God to Thee' Hymn Duet in Silo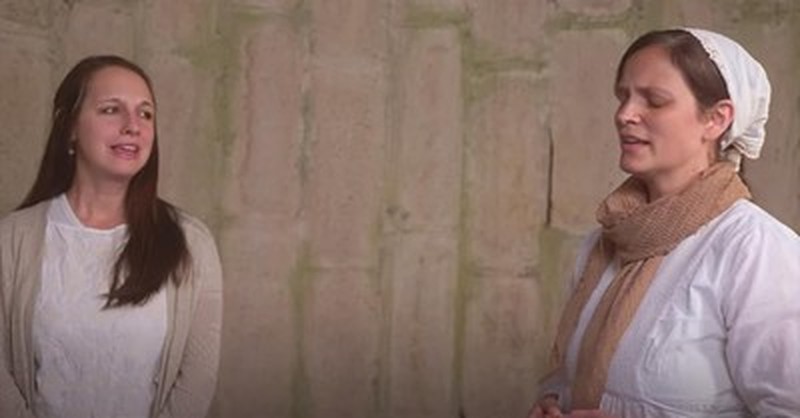 Two women stand in a silo and worship the Lord with this beautiful arrangement of 'Nearer, My God To Thee.'
The original Latin lyrics and arrangement are credited to James Stevens. And as you listen to these words, you will be reminded that no matter what trouble you face, God is always by our side.
"In articulo mortis (At the moment of death)
Caelitus mihi vires (My strength is from heaven)
Deo adjuvante non timendum (God helping, nothing should be feared)
In perpetuum (For ever)"
Lindsay Kirkland is one half of the talented singing duo, Sounds Like Reign. For years, Lindsay, and her husband Brackin, have been using their God-given talent to give praise to His Name. Today, Lindsay is standing in a silo and belting out the powerful words of 'Nearer, My God To Thee' as part of a stunning duet.
"Still all my song shall be
Nearer, my God, to thee,
Nearer, my God, to thee,
Nearer to thee!"
We are so blessed to serve such a loving and gracious Father in Heaven. Each and every day, we pray that we draw nearer to the His Word. Let us use these words to sing of His many blessings and praise His Holy Name.
Jeremiah 23:23-24 "Am I a God at hand, declares the LORD, and not a God far away? Can a man hide himself in secret places so that I cannot see him? declares the LORD. Do I not fill heaven and earth? declares the LORD."
Photo Credit: ©Godtube