Point of Grace-The Interview
Matthew Turner

Music and Entertainment Editor

2000

8 Nov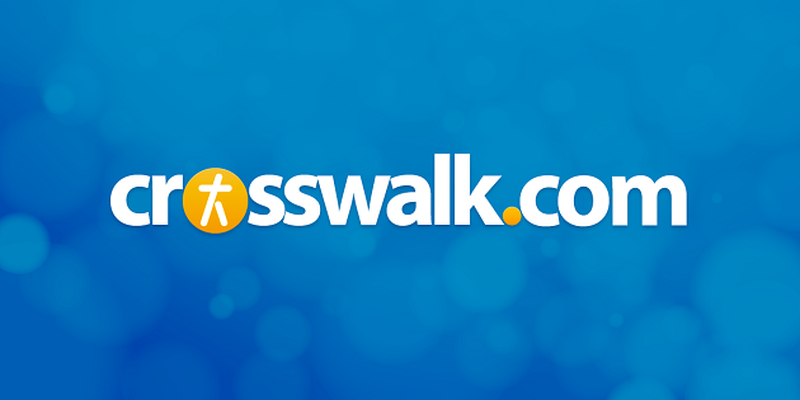 Crosswalk.com Music Channel Editor Matthew Turner recently interviewed Heather Payne of Point of Grace.
If you are at all familiar with Contemporary Christian Music, you have probably heard about the now thirty-something "girl band," Point of Grace. What you may not know is that they are highly involved in a not-for-profit mission called Mercy Ministries. Well, Word Records has just released an album to help support Mercy Ministries called "The Mercy Project." I got the chance to chat with Heather Payne of Point of Grace about their involvement with Mercy and a whole lot more.
Matthew: What is your involvement with Mercy Ministries?
Heather:
As artists we wanted to put our name with something, a lot of artists do World Vision and things like that. So we were kind of toying around with what kind of organization we wanted to be a part of. Our manager at the time had just adopted a baby from Mercy Ministries and at this point there wasnt a building here in Nashville, the home was in Louisiana.
So we were traveling and going through Louisiana and we decided to go to the home and just check it out and we wanted to meet Nancy Alcorn so we just set it up so that we would go and visit the home and do a little mini-concert for the girls. This is probably about six years ago. So that was it, we went, we did a little mini-concert, we met with the girls, we talked with them, we got to know Nancy, shes one of the dearest people to each one of us now. We just knew at that moment, it was obvious that the Lords blessing was on it, His hand was all over it, because theres girls lives being changed.
So, we saw that and we identified with it, I think so much because were girls, and we knew that, but for the grace of God we could have been in that situation, whether it was an unwanted pregnancy, bulimia, anorexia, just numerous problems that these girls struggle with. It could have been us.
And it has been the biggest blessing for us to be able to see how God has put his blessing on it over and over again, Hes provided for them in incredible ways. We got to be a part of their building in Nashville and how they did it completely debt-free, its a multi-million dollar project and they did it completely debt-free because of people who gave donations and stuff. And Nancy has traveled with us on every one of our tours and shared her vision for Mercy Ministries. We dont want it to be just in Nashville and Louisiana, we want it to be all over the United States, and now theyre opening up one in Australia, which is even more incredible.
Matthew: What is the process that a young lady goes through when she finds herself with an unwanted/unplanned pregnancy?
Heather:
Im so glad you asked me this, because just this year there was a young lady in Alburn, I think she was 15, and she got pregnant. She had gone to a crisis pregnancy center in Alburn called Save a Life. She and her mom had gone to Save a Life for counseling. Her mom had heard of Mercy Ministries, Nancy had come to their church years ago. One of the girls that works at Save a Life goes to my church in Alburn. She said something about Mercy Ministries and I said Id love to talk to the parents and even talk to her if I could. The young girl had been sick because of the pregnancy; shes in the hospital because she had been dehydrated. So I went up to the hospital, and I met with her parents, and talked with them. They were kind of going through the shock of it all, and yet theyre wanting to be with her during this time and yet they know that its probably not the best for her because shes so young and shes going to be having a baby and her friends are still around and who knows what the effect will be later on.
They knew about Mercy Ministries, so I talked to them about it, and I went in and talked to her about it. It has to be ultimately the girls decision. The parents cannot say, youre going here, it has to be something where the girl says, Im ready to go, I want to go. So I just called Nancy and told her that there was this girl. Theres a long waiting list, but in some cases she will see because this girl was obviously right there and needed to make a decision. She decided that she wanted to go, so she has actually probably had her baby by now. So she was at the home in Nashville.
And then a pregnant girl would go through the counseling of whether they wanted to keep the baby or give it up for adoption, and theyre not swayed, it has to be their decision. But theyre counseled both ways until they make that decision, told this is what could happen if you keep the baby, this is what could happen if you give it up for adoption. I believe that she had decided to give her baby up for adoption. Its definitely a process that parents cant just make their kids go, it has to be the decision of the young girl, to say, Im ready, I want to get my life back together and this is the way to do it and I feel that this is the plan God has for me now.
Matthew: How long are they normally in this?
Heather:
It varies, there are some that go for six months and some that have been there for longer. Whats so cool is that some of them are on staff there now. You see their lives completely change and transform. Weve had girls come on the road with us, with Nancy, to share their testimony from the stage. So we got to know them. And on our
Steady On
tour there was this girl, Kelly Johnson that we were just all for. She rode on our bus with us and she was just like a sister. Really, we were a part of her life for a few months because she was traveling with us. She was at the late stages of the program, so she had a time to graduate so what they do is they bring the parents in, or somebody, and all the staff and they have whats like a graduation ceremony where they give the girls a ring to symbolize what theyve been through and where Gods taken them, its just a symbol for them to look at and say, wow, Im a changed person, Im new in Christ. So Shelly and I got to go and be the ones there for Kelly because her parents couldnt come, it was really cool. It was the most incredible thing.
Matthew: Who wrote God Wont Leave You Now? What made you guys choose that song for the Mercy Project?
Heather:
Jeff and Gaylord (
Entertainment
) were the masterminds behind the Mercy Project. They got to know Mercy Ministries through us because they started writing songs for us and they came to one of our concerts and heard Nancy talking about Mercy Ministries, and Gaylord has this vision of doing a project and had no intention of it being this huge, but just had a vision of just doing a project and having all of the proceeds go to Mercy Ministries. I think it got so much bigger that they even thought, because their first thought was, well just go to a couple different record companies and just see if they might donate some money. The first one they went to was Gaylord Entertainment, which is our record company. The CEO of Word Entertainment said, Hey, well do the whole thing. Gaylord funded the whole thing, now its being distributed through Word, and its just so much bigger than they even thought.
Whats amazing is that the songs were written with the girls in mind, and yet, theyre for everybody. Not just for if you put yourself in the place of these girls, these songs minister to me and Im not in any situation that the girls have been in.
Our song, we were going to put it on
Steady On,
we had it on hold, we were actually going in to track it, and that day Michael W. Smith sent us
The Wonder of a Doll,
and we were dying because we wanted to do that, we were even holding it for our next record. We were thinking, gosh, we love this song, dont want to make a mistake. Then Jeff and Gaylord were going to use it for a song in this record that all of the artists got together to sing, but it just didnt work out where everybody could get together. So we asked and begged, we had to sing this song. It is such a good song.
Matthew: Who is April McLean? Do you know her?
Heather:
I just met her, but I know her husband. I think her husband is publisher for one of the publishing companies. His name is Todd Moore. Ive known him because he pitches songs to us. He did the demo to the song, he actually recorded the demo and they loved the demo so much they were just like, well, shes just going to sing the whole thing.
Matthew:
How is your sixth album coming along?
Heather:
Its going great. We just spent a couple of days this week in the studio doing vocals.
Matthew: How is it working with Nate from Watermark?
Theyre just great friends of ours, they toured with us on
Steady On
so its just awesome. Were working with three different producers, so this weekend we were in with Nate and Tom Lanny and it was great. He knows that sometimes you have to think about things that will work live, because sometimes you do things in the studio that you know are not going to translate live. And since were touring you have to do stuff that translates live. So he keeps that in the back of his mind and hes seen us and he knows us, so its cool, its awesome.
Matthew: You said there were two other producers. Who else is producing?
Heather:
Brown Banister is going to do two or three, and then we have a guy from L.A., his name is David Tyson. He hasnt done anything in Christian music yet, hes done some stuff for Tina Arena, he did her records, and Amanda Marshal. Tina Arenas record is one of my favorite pop records, her voice is so amazing and I just love it because it was timeless, it was her first one, or maybe her second one that I love, and I pulled it out again about two years later and I still love it. Hes got this great, different pop thing going, so were hoping that it will work out well. Were going to go in with him on Wednesday so. Its nice to get some fresh stuff in there. We love working with Brown.
Matthew: When is the project coming out?
Heather:
I think its coming out May 1st.
Matthew: What book are you currently reading?
Heather:
Chuck Swindoll does these little biography things, and its like a profile of a character in the
Bible
, and Im reading about Esther. A woman of strength and dignity, its so good.
For more information on Point of Grace click here.