Red: Basic Instincts
Matt Conner

CMCentral.com

2009

27 Feb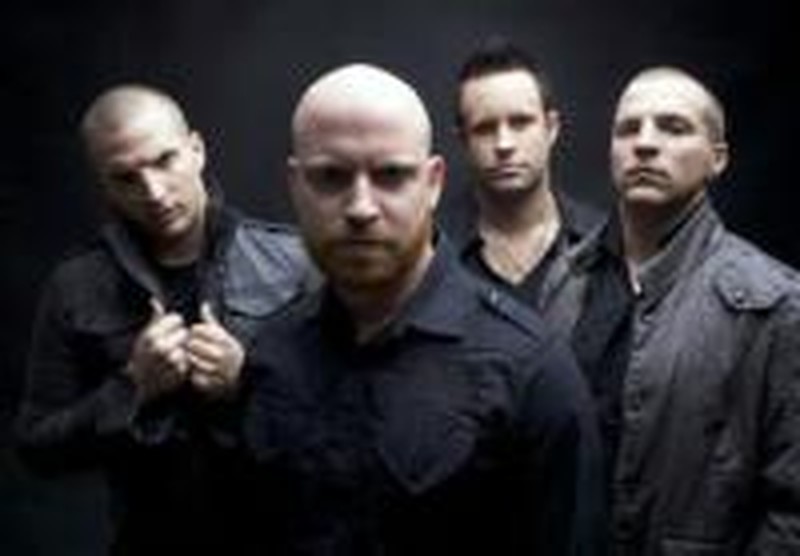 The whirlwind of activity. That's the obvious first subject when you learn you're going to talk to Red. Nearly three years of relentless touring and press, numerous No. 1 hits, sales exceeding 300,000 units, supporting spots playing alongside some of rock music's best and brightest—and it all comes on the heels of the band's debut album. It's the exciting story of very few Christian acts—think Switchfoot, Jars of Clay—and yet it's also the story of being so busy that you forget what day of the week it is.
On the eve of releasing Red's sophomore album, Innocence and Instinct (Essential), CMCentral got the latest from the band to discuss its success, its schedule and the tragic accident that gave the members perspective inside it all.
CMCentral: The flurry of activity has to be so exciting with so much success. Yet, I also see you guys doing so much all the time. How does the schedule and success affect how you head into this new album?
Jasen Rauch (guitarist, Red): First of all, going into this record was really different, although that can become cliché. Before, we had all the time in the world where we weren't getting fully committed to a full-time musical career and the record deal and the different pressures like that. We were really writing as fans. So we really wanted to maintain that integrity going into the second record.
However, being on the road so much and for so long has its challenges—from the scheduling or the pressure it brings to maintain a certain level of success with the next record. But all in all, we're the kind of people who thrive under pressure. We're able to turn those pressures into motivators for us.
So the feeling now is that we go out every day and play in front of people, and we're humbled when we see them. We're humbled by the emails we get saying that our music has changed people's lives. But every day brings something new, and we realize how blessed we are to be here in the position that we are. That helps guide us through the pressure and keeps us motivated. Otherwise, those things can be really scary.
CMCentral: Of all the experiences over the last three years, is there one that's more surreal than others?
Jasen: Our first record, End of Silence, came out in June of 2006, and we are right now in the longest break since then. We've been constantly going and going, where some days we're up for 20 hours a day for a week-and-a-half straight, between press and shows and load-ins and acoustic shows and interviews and radio stations. You get caught up in the momentum and lose track of what day it is or where you're at or where you played the night before. It becomes this surreal vortex that you get sucked into, and you lose a grasp of what's going on around you—in the news or with your family at home because you're on the go.
Then in November of 2007, we had a really nasty van wreck, and we were fortunate to come away with our lives. I think that one moment was enough to shake us and bring us back and give us the perspective on the responsibility of what we do. It also showed us how fragile this process is and how responsible we need to be to our calling. So that moment stands out to me because it was such an unwanted and scary experience … and walking away from that made us grow so much. Our perspective changed so much from that one moment about who we are and what we're doing.
CMCentral: What about career moments? Is there one show that you're playing or one event you're at or one award you win that you look at each other and wonder how you got here?
Jasen: Being out on some of the tours that we've had the fortune of being on is definitely something I think of. I remember the early tours we would play where we are one of four bands, and we're playing for 50 people. Then within a year, we're playing to four or five thousand people a night in these half-arena shows in these huge packages. You wonder how this even happened because things are really taking off. Then in the middle of that process, we were nominated for a GRAMMY.
So I think the experience of being [on a] big tour and then flying out to L.A. to go to the GRAMMY Awards and being able to hit the after parties and such … We came out saying, 'Wow, this is probably even bigger than we can know.' It was a surreal experience, but it was really cool. It's something I look forward to telling our kids about. We'll be sharing these stories for a long time.
CMCentral: Tell me about Innocence and Instinct. Why is that an appropriate title for this batch of songs?
Jasen: Our goal going into the second record was to keep consistency with the music that came off the first record. We wanted continuity there. If you were a Red fan from day one, you can still be a fan of this record with all of those things you're looking for to be satisfied. At the same time, after spending so much time on the road with so many bands who have sold so many more records than we have, [we're] learning so much by watching those guys and seeing how they do things as professionals. That made us want to mature our craft. That's what we wanted to do with this record as well.
The theme of this album talks about the two sides we have, the duality we have as humans. It's about our positive and negative traits. It's about our good experiences and our bad experiences. We wanted to make a soundtrack for each one of those moments on our journey of life.
CMCentral: After such an intense touring experience for End of Silence, I would think you would have met so many people on the road and would hear so many stories. Does this direction for Innocence and Instinct come out of that?
Jasen: I think so. On the road, you hear so many stories from fans because we do meet and greets at the merch table. You hear personal testimonies of what our music has meant, or you get e-mails of what our music has helped with. Those are extreme encouragements, but even more powerful than that was touring with a band like Sevendust or Seether. You're doing 80 or 90 shows with those guys for three or four months at a time, and you're spending every waking hour together. You see them more than your wives and kids. You develop a special bond and relationship with those people, and some of those bands in the time we were going out went through some serious trauma themselves.
To be able to connect with those guys as friends was an amazing experience, especially because many of them are not believers. So those experiences definitely show up on some of the songs on this record. We can take their experiences and look through the lens of our perspective—of being a Christian and knowing what it means to have God's redeeming love in our lives—and see what life and pain is like through different eyes. I think we get a really tangible example of how someone can feel in that moment.
It also reminded us of how, just because we know we are Christians, we aren't immune to those emotions. I think that really helped influence and change those songs. It helped us give words for those frustrations and the need for healing and the desperation we really wanted to plug into these songs.
CMCentral: Tell me about working with Rob Graves.
Jasen: Rob worked with us to produce the first record and also this last one. I've known Rob for six or seven years. I originally started working in studios; that's where I got my start professionally. He was engineering and writing at the time, so that's how we met. We became friends there, and so when Red became a band and did some demos on our own, I gave them to him to check out. It was something he really enjoyed, so he asked to produce that first record.
So when it came to this one, it just made sense. The great thing about working with Rob is that he has a very unique insight into Red and what we're trying to do as a band. He has a way of pulling the best performances out of Michael [Barnes, lead vocalist]. He will tell us when things aren't good, even if it's hard to hear. So we're really happy about the process and how things turned out. He definitely helped to shape and mold how things sound.
CMCentral: Red is obviously not the only band in the genre that you live in, and you're also not the only band with the same calling or mission if I were to ask you about that. And yet it seems that Red has enjoyed unprecedented success that every other band is not experiencing. What do you think is behind this?
Jasen: That's a great question. I don't think we pride ourselves on having discovered something that's absolutely groundbreaking or taking something and completely reinventing it. At the same time, as you mentioned, our position on being a Christian band and how we posture ourselves—the kinds of fans we have and venues we play—there's nothing unique about that either.
But when it comes to Red, I think the one thing we try to make an incredibly conscious effort to try to portray and define and constantly carry and renew is our own sense of integrity and who we are. I don't mean that in the sense of being morally pure as much as I mean that we know who God is and what He's done in our lives, that we mess up even after we came to know who He is. But we don't have a platform to share with everyone we encounter about our faith. At the end of the day, it's just about how we carry ourselves and how we posture ourselves with everyday life.
So in every song, we want to be autobiographical and incredibly personal and real. We want to be vulnerable and open and also carry ourselves like that when we're on the road. So, hopefully, someone who attaches to us as a fan senses that. We want to write a song about loss in a way that really captures what someone is feeling and be honest in that. Those are the things that we're going after, and I hope that sets us apart.
CMCentral: That's great to hear. I did want to ask about Hayden [Lamb, former drummer]. How's he doing?
Jasen: Hayden is awesome, man. I'm so glad you asked. He's doing great, and obviously, we had to part ways with him after some of the injuries from the accident. He's still getting better, and he's not quite up to 100 percent yet, but he's at home with family and doing better. We miss that guy. He was one of my best friends for so long, so it's hard to be on the road without him. But we still talk every now and then, and I'm glad he's doing better.

For more info, check out redmusiconline.com.

© 2009 CMCentral.com. All rights reserved. Used with permission.




Visit CMCentral.com now and join the single largest online community of Christian music fans on the internet. CMCentral features daily music news, exclusive interviews, album reviews, weekly devotions and feature articles written by some of your favorite Christian artists, and much more. CMCentral is also the home of the most popular Forum for Christian music fans that you'll find anywhere on the Internet. Come see what all the buzz is about!

**This interview first published on February 27, 2009.