Anthem Lights Debut Spotlights Hope, Redemption
Glenn McCarty

Crosswalk.com Contributing Writer

2011

12 May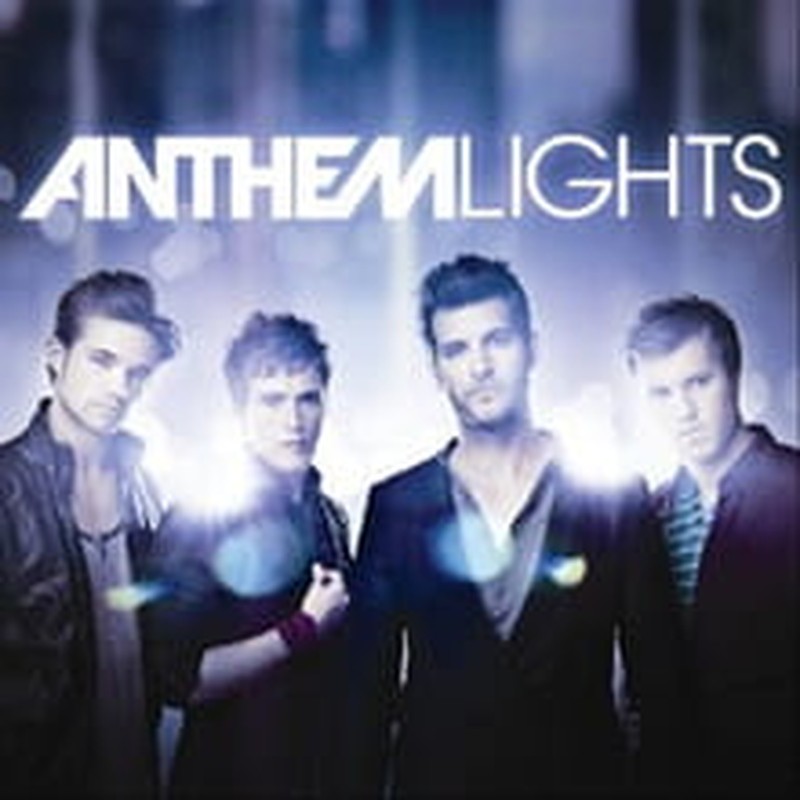 Artist: Anthem Lights
Title: Anthem Lights
Label: Reunion
It's tough being a popster in today's crowded field, even tougher when attempting to write from a place of faith and ethical standards. While the leading mainstream voices seem to soar higher on the charts the lower and more explicit their content, pop quartet Anthem Lights offers a throwback of sorts, a debut album filled with messages of hope and redemption.
Can it be done? If your dial is set to the latest hit music station, you'd wonder if there was anything else in the world besides one-night stands and animal attraction. In that regard, Anthem Lights—Alan Powell, Chad Graham, Kyle Kupecky, and Caleb Grimm—are to be commended. Their debut, Anthem Lights, ranges from Superchick-styled power pop to lush harmonies like The Katinas, with the common denominator hook-heavy vocal pop.
Powell is the group's primary songwriter; he co-writes most of the album's 10 tracks with producers Rob Hawkins, Seth Mosely, and Juan Otero. Production duo Mosely and Otero—known collectively as the Write Brothers—equips Anthem Lights with the latest technological tricks of the trade, but aren't fully able to help this group take flight. Vocal effects and Auto-Tune are an unavoidable part of the pop landscape in 2011, but, ironically, Anthem Lights succeeds most when the gloss is stripped away, allowing the natural talent of the quartet to shine through.
"Circles" features light, R&B vocals reminiscent of Usher or Ne-Yo, and "Stranger" and "Can't Get Over You" stray into more anthemic territory, but retain the same earnest delivery and competent vocal harmonies. "Stranger" is particularly compelling, a choppy synth backing sturdy vocals on the chorus which features one of those earworm hooks bound to burrow deep. When combined with the song's interesting lyrics—"I'm just a stranger in this world passing through/waiting on the Son to come down" —it's a track that demands attention. Elsewhere, on tracks like album opener, "Can't Shut Up," and "Outta My Mind," things get a little less innovative. Here is a debut in which, both lyrically and structurally, everything feels a bit too safe. Pop lyrics aren't required to need considerable unpacking, but it's nice to have something more than a hook to demand repeat listens. Anthem Lights demonstrates considerable vocal skill and energy, and so must surely take more risks on future endeavors to achieve full synthesis of these abilities.

Watch the latest Anthem Lights music videos on their official Godtube.com artist page!