Australian, Americana Influences Mark Imperfection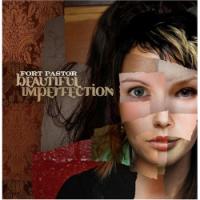 Artist: Fort Pastor
Title: Beautiful Imperfection
Label: Koch Records
Roarin' out of Orlando, three-piece Fort Pastor is Brant Menswar on lead vocals and guitar, Jeffrey Keel on vocals and resonator guitar, and Jono Callow, out of Australia, on guitar, percussion, and many other instruments, most significantly the didgeridoo used prodigiously throughout. Why do I mention their names? Because you'll be hearing lots more of and about these inventive, passionate performers.
Fort Pastor mixes Australian and Americana influences, a rootsy world vibe courtesy of the didgeridoo and other acoustic wind instruments, and intuitive rhythms to come up with these thirteen magnetic songs. They are eclectically arranged and well executed, covering a lively variety of subjects from war to love, giving intelligent expression to their passionate heart for social issues. The band formed their own Social Justice Army, to rally audiences toward service opportunities within their communities, or as they put it, "changing the world one hour at a time." Significant stuff.
"Prelude" opens the album, a taut didgeridoo riff twisting across the 51 second intro, setting a tone for the acoustic adventure to come before moving seamlessly into the heavily textured "Fall into Me." The title track hums gently along on acoustic beats, Menswar's soft, raspy vocals warm as sunshine. Fort Pastor gives a beat poet, idiosyncratic vibe to Seal's "Crazy," the acoustic jam brilliantly rendered with rich didgeridoo accents. I'm telling you, this album will bring that crazy axe into the spotlight like never before.
The rootsy "Trouble" is bluesy and bouncy, but "March Out" takes things to the next level of sheer fun with its tongue-twisting lyrics hiding the in-your-face truth in a soft melody. Don't be fooled; the song packs a clever punch: "Sit at home and cry about what's on TV/ or walk out and be the change that you wanna see." Menswar's soulful vocals are irresistible on the bouncy "I'm Not Ready" and hushed on the twinkling, tribal "The Piano Wails," a veritable sound-fest of unique instrumentation. The tight precise percussion is military crisp on the earthy "Mothers," interesting given its war theme and splashy percussion is highlighted also on the sunny acoustic closer "Gravity."
For fans of the Dave Matthews Band and the John Butler Trio, or just appealing to anyone who enjoys afresh, acoustic jam band with wildly inventive instrumentation. You'll be hearing more about Fort Pastor.




© 2007 CMCentral.com. All rights reserved. Used with permission.



Visit CMCentral.com now and join the single largest online community of Christian music fans on the internet. CMCentral features daily music news, exclusive interviews, album reviews, weekly devotions and feature articles written by some of your favorite Christian artists, and much more. CMCentral is also the home of the most popular Forum for Christian music fans that you'll find anywhere on the Internet. Come see what all the buzz is about!