Barnes Has Talent and Stories to Tell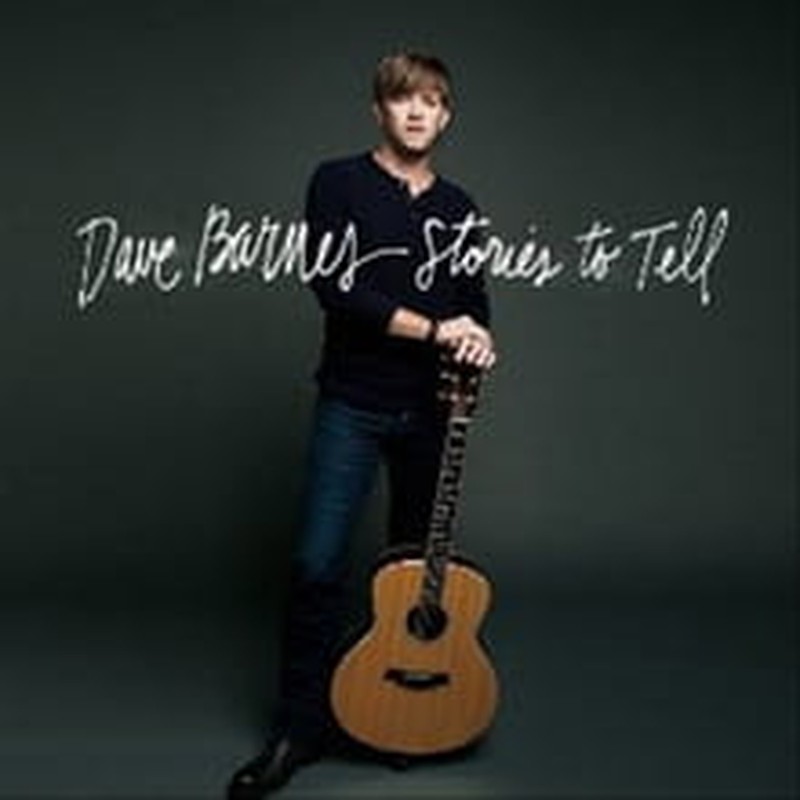 Artist: Dave Barnes
Title: Stories to Tell
Label: Razor & Tie
With his first GRAMMY nomination for Blake Shelton's hit "God Gave Me You," Dave Barnes' star is certainly on the rise. He's penned tunes for a host of Nashville hit-makers, including Matt Wertz and Bebo Norman, but as he proves on Stories to Tell, his fourth studio album of original material, he has more than enough skill as a performer to deserve a listen in his own right.
Stories to Tell finds Barnes branching out slightly from his bread and butter acoustic pop to include touches of soul and country, and with the help of veteran producer John Fields (Goo Goo Dolls, Lifehouse) Barnes builds a positive, hooky album of easygoing adult pop. As expected from a Nashville-based songwriter who is used to penning tunes for others to put their stamp on, these are songs about the universal Big Stuff—love, loss, forgiveness, regret.
Barnes' thematic trademark is the decidedly positive spin he puts on things, celebrating the good stuff in life, most prominently his marriage. "Love Will Be Enough for Us" showcases most of what's gotten Barnes to this point: a high, gentle melody wrapped around a sweet sentiment about the simple life ("We'll be living out where the river bends/Where the grass grows green and the highway ends/You and me, baby, and the daffodils/Kids growing up in the rolling hills/ And love will be enough for us."). Elsewhere, lead single "Mine to Love" is a stirring ballad written for Barnes' new baby, "Find Your Way Home" is a bouncy, uplifting number over handclaps, and "Heaven Help Me Now" is an experiment in blue-eyed soul.
Barnes' songs are the star, but he's got enough vocal chops to handle his own material, sort of a raspy Bryan Adams-type voice that sweetens in the higher register. "Stories to Tell" is a warm, genuine celebration of the companionship of marriage with a choppy, syncopated beat under Barnes' strummed acoustic. "Warm Heart in a Cold World" also has a mellow, soulful vibe that showcases Barnes' versatility.
These songs on Stories are deceptively simple. After a first listen, they don't scream to be noticed, but every subsequent spin yields new pleasures, little throwaway details that are the hallmarks of solid craftsmanship. Barnes may have made his living writing hit songs for others, but this album confirms he's a solid original voice.