Be Uplifted by The Love in Between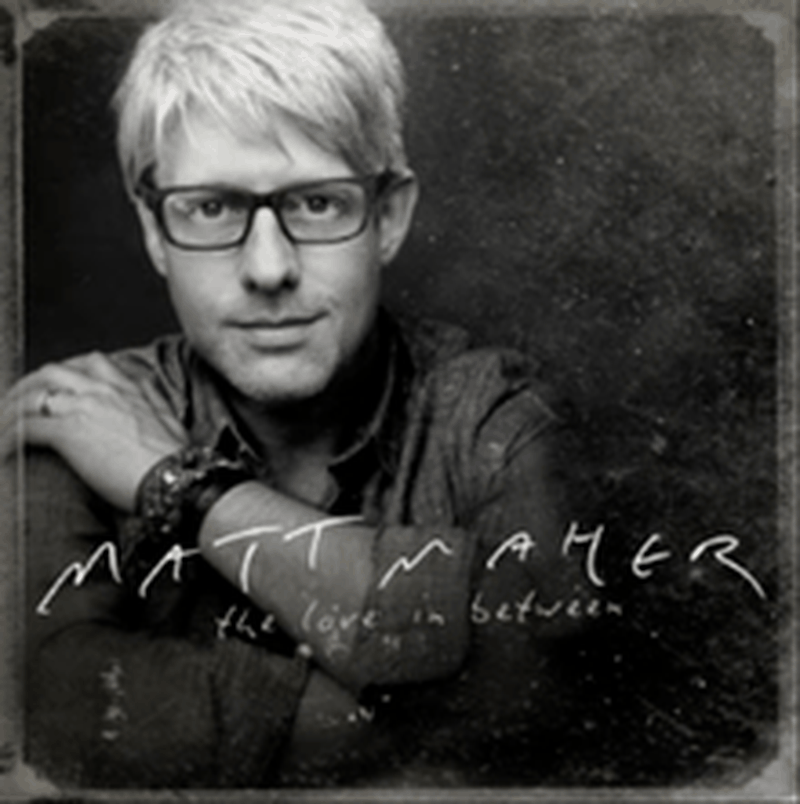 Artist: Matt Maher
Title: The Love in Between
Label: Essential
Perhaps overshadowed by the success of Matt Maher's accomplishments as a songwriter in recent years are his skills as a performer of his own work. Maher has written some of the most recognizable worship anthems in recent years, including "Christ is Risen," "Alive Again," and "I Will Rise,"  but on The Love in Between, the third major label album from the Canada-born singer/songwriter, what shines most brightly are Maher's performing chops. Combined with his already first-rate songwriting, the result is a remarkable collection of powerful and provocative songs about faith.
On Love, Maher comes across as a lot like Springsteen, with his searching perspective and his gritty, everyman baritone which rises to earnest heights when the need arises. He mixes thoughtful mid-tempo tunes with a handful of southern rock numbers that would make Third Day drool with envy. Case in point is album opener "Rise Up," an eruption of throaty guitars and growling vocals that takes off with a sublime, gospel-choir backed bridge. Lead single "Turn Around" is another southern wonder that's already climbing the charts. Producer Paul Moak keeps the Nashville guitars front and center for a country rocker that could compete anywhere in Music City.
Other strong numbers are "Woke Up in America"—a Toby Keith-meets-John Mellencamp appreciation of the US of A—and "Heaven and Earth," which yields the album title on the lyric, "I'm just trying to find a home between heaven and earth. You're all I need, between heaven and earth, you're the love in between heaven and earth."
Maher's not always as successful on Love. There's something a bit more generic about "Write Your Love on My Heart" and "New State of Mind." But the album's final two tracks are exceptional. "Everything and Nothing" is an understated acoustic gem, and "The Spirit and the Bride" is a quintessential album closer, managing to capture the emotion of the previous 11 songs in a steadily-building song that reaches a throbbing finish, its lyrics taken from Revelation 22, the final chapter in the Bible.
When all is said and done, there's an ineffable thread of uplift running through much of Love that lingers after the album is done. It's likely what has won Maher so many admirers thus far, and it's what will likely garner him many more with this sparkling new release. 
Watch Matt Maher music videos at Godtube.com.