Classics, Originals Mix on One Silent Night
Ed Cardinal

Crosswalk.com Contributing Writer

2011

8 Dec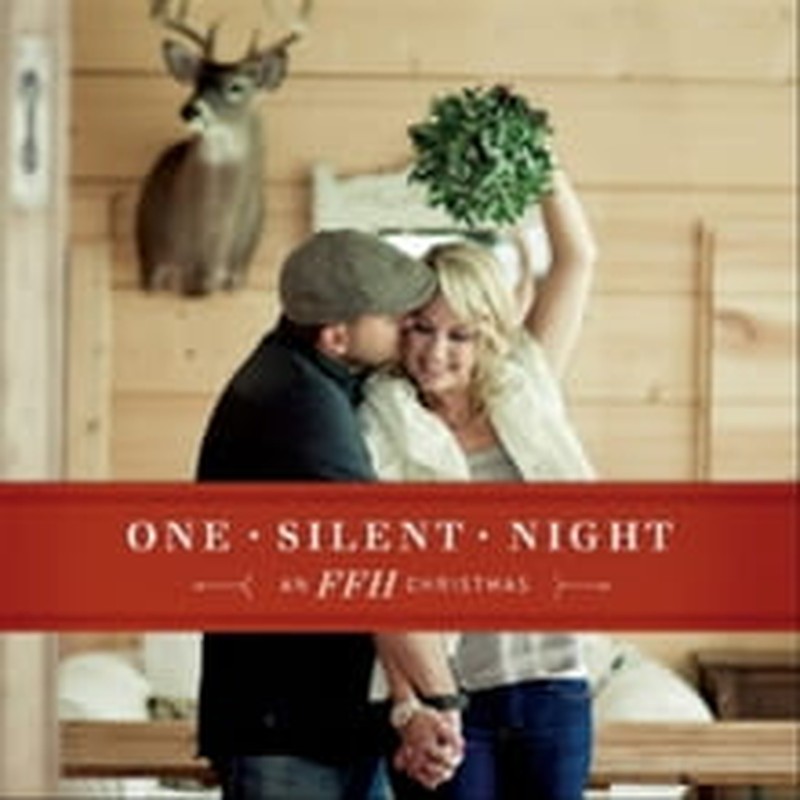 Artist: FFH
Title: One Silent Night
Label: 62 Records
One Silent Night by recently rejuvenated husband/wife duo FFH is a good choice for adult contemporary Christian music fans seeking a new yet safe holiday album that mixes classics, modern fare, and original selections. Although the act has pared down from a quartet in recent years, the effortlessly blended vocals of Jeromy and Jennifer Deibler are still fully intact and especially well suited for this fun and faith celebrating set.
Among the traditional tunes, the one-two opening punch of "Baby, It's Cold Outside" and "Jingle Bell Rock" is as playful as the Deiblers get here; their real-life wedded chemistry is charming on the former (and may ease the alarm conservative listeners might associate with the innuendo of the lyrics), while Jennifer's laughter warms and brightens the latter.
"Winter Wonderland" gets an unexpectedly wide-open, dulcimer-driven arrangement comparable to the late Rich Mullins' "Creed"—a really great idea. The wintry, string-led treatment of "O Come O Come Emmanuel," softly jazzy "I'll Be Home for Christmas," and folksy churn of "O Little Town of Bethlehem," while thoughtful and relaxing, are less creative.
The FFH-penned cuts don't suffer by comparison. "Heaven and Nature Sing" and the title track are built to a degree on the concept of reinterpreting well-known Christmas songs ("Joy to the World" and "Silent Night" respectively), so they feel familiar and welcoming from the start.
Jeromy's deeper vocals on "Glorious Impossible" (actually written by Carl Cartee and also made popular by the Gaither Vocal Band) and a joyously regal melody on "The Birthday of the King" present a stirring air of modern worship that could lead these recordings to some level of classic status as well.
It's true the blizzard of Christmas albums these days makes it hard to see clearly which ones will accumulate attention, but if you're already considering One Silent Night, are even a casual FFH fan, or if the disc falls into your hands at the office party, it's totally worth unwrapping.

Listen on Spotify while you read.
Visit Crosswalk.com's Christmas Facebook page here.