Cockburn's Latest is a Small Source of Comfort
Glenn McCarty

Crosswalk.com Contributing Writer

2011

31 Mar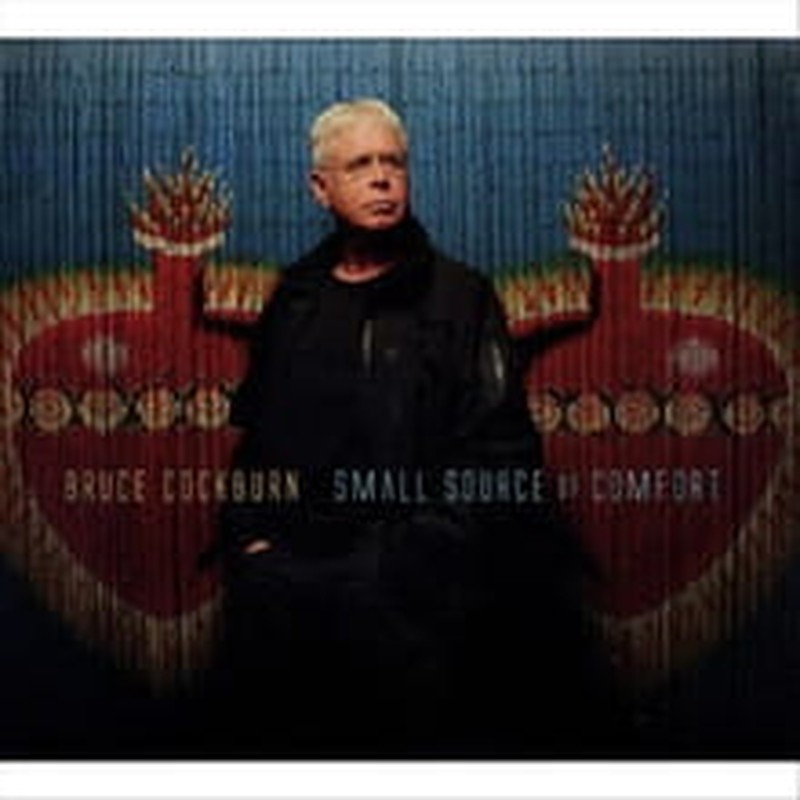 Artist: Bruce Cockburn
Title: Small Source of Comfort
Label: True North
Bruce Cockburn just keeps on trucking. Forty years and 31 albums in, Cockburn releases Small Source of Comfort, an album with still more poignant, articulate ruminations on living from a legend who's got some years on him, but only seems to have shifted in perspective over time.
It would be easy to connect the dots between age and mellowing with Cockburn, but truth is, he's always been a singular guitar talent, but never truly a rocker. His influence has been felt all the way up and down the musical food chain, but he's managed to maintain a unique artistic voice. Comfort is a good reminder of why.

Musically, Comfort travels an acoustic path, picking up speed in spots, but mostly maintaining a mellow, self-assured vibe throughout. Cockburn establishes intensity through the songs' rhythmic foundations, not in simply cranking up the volume, as do so many others. Because of this, album opener "Iris of the World" means business from the opening measure. Its ingredients are simple—Cockburn's high, raspy tenor over finger-picked acoustic with touches of violin drifting by—but the effect is engrossing. Throwaway touches like understated harmonica or mandolin lend tracks like "Boundless" and "Called Me Back" a subtle charm. Other highlights on Comfort include the Dylan-esque "Call Me Rose" and instrumentals "Bohemian 3-Step" and "Lois on the Autobahn."

Cockburn has the masterful ability to invite listeners closer despite constructing complex lyrics which invite the sort of study reserved for college classrooms. Among the gems this time around: "The dichotomy of being a sentient being, driving away …" or "I'm good at catching rainbows, not so good at catching trout/I'm good at blowing holes in things and ranting in self doubt/I've got a way with time and space, but numbers freak me out/I've mostly dodged the dogmas of what life is all about." Or (my personal favorite) "My name was Richard Nixon, only now I'm a girl," from "Call Me Rose."

Without doubt, Comfort reaches its pinnacle in the gut-wrenching and profound "Each One Lost." An elegy to dead Canadian soldiers, Cockburn's simple arrangement is like Springsteen at his best as he sings, "Here come the dead boys, moving slowly past. …" It poignantly sidesteps cliché in reaching down to the core of human emotion. By the time the song reaches its final chorus, "Each one lost is everyone's loss you see," it's clear Cockburn—ever informed by his Christian faith—isn't just talking about soldiers anymore, he's talking about human souls and the worth of a life. Just as the mind gets chewing on these meaty ideas, the acoustic guitar fades out and the album moves on. Fortunately, Cockburn—as he always does—leaves plenty behind to savor and digest.