Emotional Spectrum Found Lacking on Do You Feel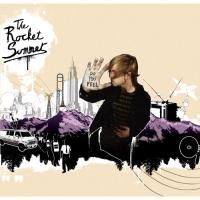 Artist: The Rocket Summer
Title: Do You Feel
Label: Island/EMI CMG
Since 2003's Calendar Days, The Rocket Summer (aka Bryce Avary) has been steadily churning out toe-tapping backbeats matched with endearingly Hanson-esque vocals. Sounding like a younger, less accomplished Ben Folds with a weakness for emo, Avary has carved a place for himself in the power pop scene with a unique combination of faith-tinged lyrics, power chords and piano. Now, The Rocket Summer is back with Do You Feel.
TRS' previous release, 2005's Hello, Good Friend, would be a tough act for any performer to follow. A nearly flawless album, its only true pitfall was its lack of a broad emotional spectrum. Even the sad songs sounded happy, and unrealistically so. Unfortunately, with Do You Feel, this remains the same. Cuts like "Taken Aback," about a bittersweet reunion of father and son and "Run to You," a touching commentary on turning to Jesus, should feel more somber than they do.
But TRS' strength is in their happiness, and that strength is delightfully apparent.
The bouncy opener "Break It Out" sets the tone for the 12 solid tracks that follow. As was the case with both Calendar Days and Hello, Good Friend, there's not a bad song in the bunch, and they're catchier than ever before. Playful "High Life Scenery," danceable "Hold It Up," and epic closer "So, in This Hour" are particularly worthy of head bobbing. And though there is a bit of sameness from song to song, each cut has some unique touch (like the addition of saxophone to the album's encouraging lead single "So Much Love") that sets it apart. And if it wasn't already good enough, Do You Feel has snappy, creative lyrics to complement its musical prowess.
So if it's upbeat songs and sing-alongs you're looking for, this will more than satisfy. Do You Feel is one of the better power pop albums to see release in quite some time.
Be sure to check out The Rocket Summer music videos at Godtube.com.

© 2007 CCM Magazine. All rights reserved. Used with permission. Click here to try a free issue.