Everything Really Is Different Now on Stellar Kart's Latest
Andrew Greer

CCMmagazine.com

2010

13 Apr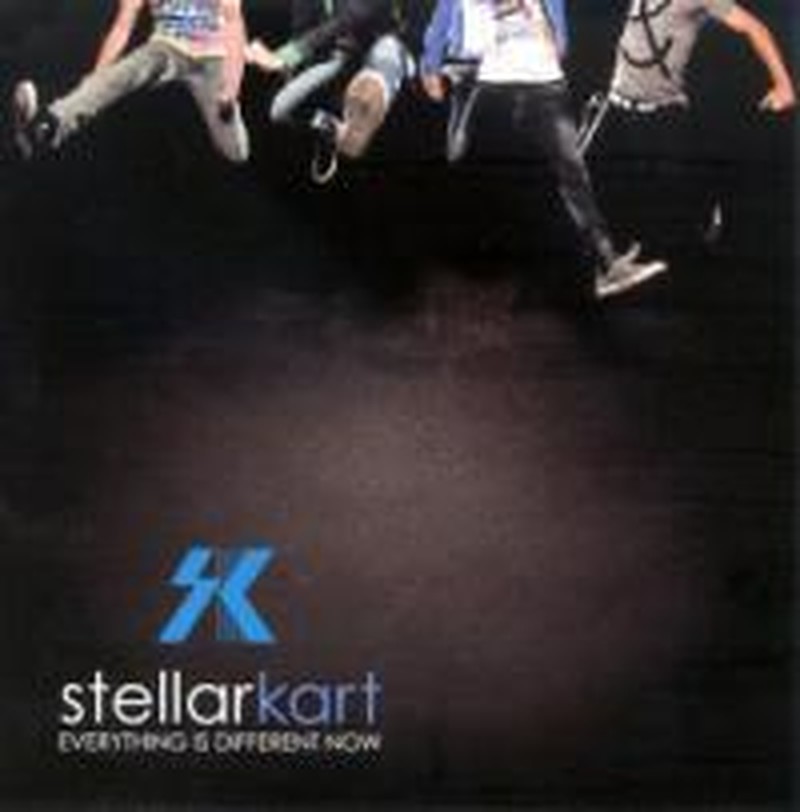 Artist: Stellar Kart
Title: Everything Is Different Now
Label: INO

The evolution of Stellar Kart …

Stellar Kart may be growing up. Even though the perpetually fun fab four still dole out generous doses of their hyper-energetic pop/punk/rock on stage night after night, there's a maturation process at work on their fourth full-length studio recording, suitably titled Everything Is Different Now.

Maybe trading mega-label home Word for the cozy indie crew of INO helped cast an updated vision. Maybe introducing new guitarist Jon Howard, formerly of Dizmas, during touring season last year conjured up some fresh ideas. Or maybe veteran witty-rock front man/producer extraordinaire Ian Eskelin's mad skills behind the board honed the outfit's tantalizing tunes. Whatever it was, the band's development from a largely jejune fan base to at least a later high school/young adult crowd is producing an excellent musical outcome and following a smart marketing path, considering the quartet's original tween fan base is now enrolled in college.

Kicking off the record with a duet of wailing rock anthems, "All My Heart" and "We Shine" don't stray too far from the Stellar Kart formula, with wall-to-wall guitars, possessive melodies and straightforward worship lyrics worthy of full-blown audience participation. But "Something Holy" and the title track incorporate subtler musical panache as the band lyrically skims primetime subject matter for restless young adults in pursuit of an identity.

A trio of covers complement the package's entire potential, including an accelerated interpretation of Norman Greenbaum's 1969 No. 1, "Spirit in the Sky," a viable version of Matt Redman's popular worship song "You Never Let Go," and a fist-pumping, ear-blasting adaptation of Audio Adrenaline's "Until My Heart Caves In," albeit a bit more polished. Should they consistently evolve with more records like this, Adam, Jordan, Brian and Jon are bound to make their catalog a permanent stake in Christian music chronicles.

Watch Stellar Kart music videos at Godtube.com.

© 2010 CCMmagazine.com. All rights reserved. Used with permission.

**This review first published on April 13, 2010.