Faith, Marriage Inspire Till the Sunrise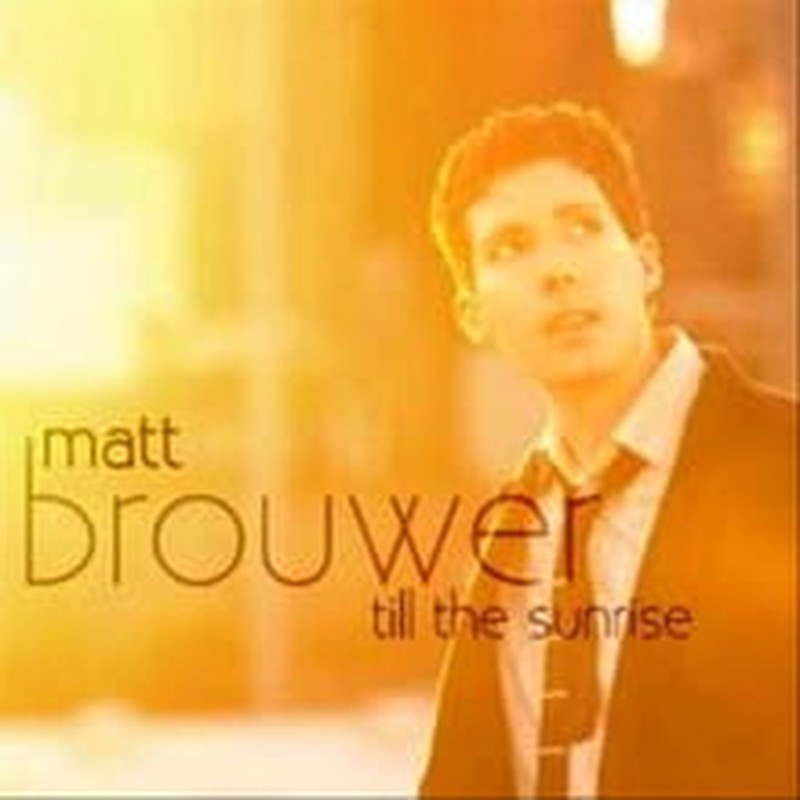 Artist: Matt Brouwer
Title: Till the Sunrise
Label: Black Shore Records
New album finds Brouwer musing on love, faith and marriage . . .
Indie singer-songwriter Matt Brouwer has a lot to be grateful for these days. His new album, Till the Sunrise, was funded by fans via Kickstarter, and it's dedicated to his new wife Hannah, whom he married in 2010. The songs are a reflection of the award-winning Canadian's devotion to his grassroots following, faith and his new commitment of marriage.
Produced by Michael Omartian (Amy Grant, Rod Stewart, Whitney Houston), the songs born out of this season are a mix of worshipful ballads and pure love songs. The title track is filled with the anticipation of a new life together and the desire to never miss all the moments that devoted love affords. "One in a Million," co-written with the ever-poetic Jill Paquette DeZwaan, channels Brouwer's pop sensibilities, turning this song into one of the album's most accessible tracks. "One for Another," an ode to forgiveness and unity, is also co-written with DeZwaan, the lyrics some of the project's most profound: "Left it all behind to believe in something/ Can't see where I've been, only where I'm going/ It's gonna take all of my heart."
Songs like "Everlasting," "Tonight" and "Ocean" affirm Brouwer's songwriting is inspired by Scripture. His dreams, hopes and anxious fears are laid bare in the honest lyrics of these tracks, yet his answer clearly lies in the hope of Christ and the promise of unfailing, perpetual love. "Love Can Find a Way" is a wistful track featuring the dainty vocals of Brouwer's recent tour mate and indie darling JJ Heller.
While most of the songs fall squarely in the pop/singer-songwriter category in the vein of Brandon Heath or Warren Barfield, two songs throw a curveball with distinctive melodies that delve into different categories. "Thornside" takes an Americana turn conjuring up old-school country fierceness with a choir that provides the background for a strong chorus of rollicking shouts of "set me free."
"Outside, Inside" closes the album with a Michael Bublé-esque song that sounds more like a dream than reality. Its romantic musical landscape takes on a blurry mirage fitting the artful lyrics.
His songwriting will now forever be changed as a result of his life's most significant moments to date—his commitment to Christ and his commitment to his wife. Till the Sunrise undoubtedly reveals Brouwer writing through a new lens, and the result is a solid pop effort that accurately reflects Brouwer's current stage in life—a mark of a talented songwriter.