Falling Up's Fangs! Will Captivate
Matt Conner

CMCentral.com

2009

6 Apr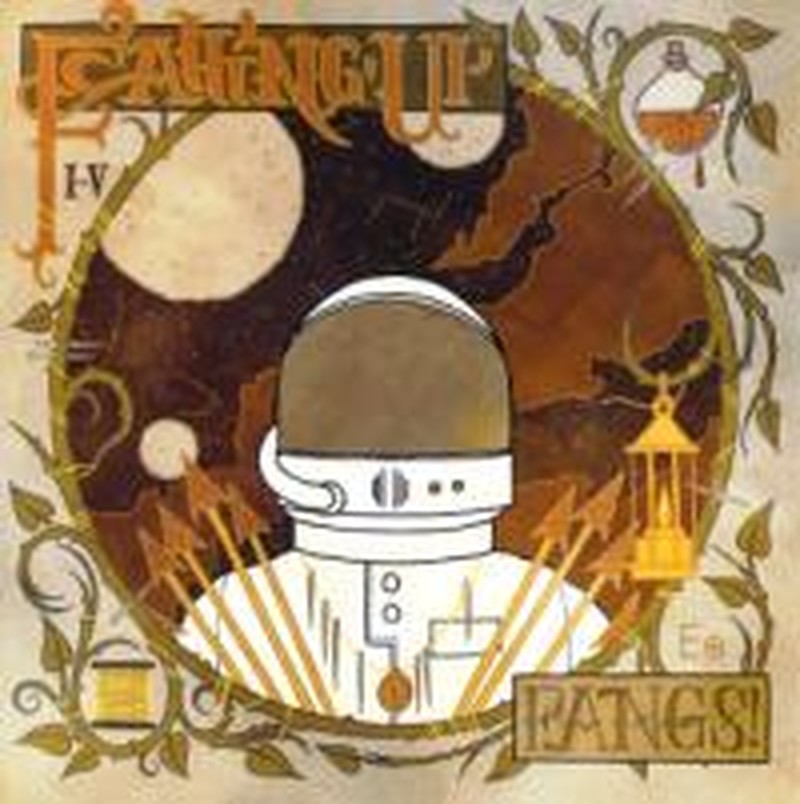 Artist: Falling Up
Title: Fangs!
Label: BEC Recordings
Scope and sound transcend all previous work …
Perhaps it's the continued focus and experience of longtime members Jessy Ribordy, Jeremy Miller and Josh Shroy. Then again, it might be the addition of new guitarist Daniel Hudleston. Even yet, Casey Crescenzo's production work might provide an answer. Any way you slice it, the ambitious bite of Fangs! swallows anything Falling Up has ever released.
Think slight shades of Coheed and Cambria here in terms of weight and concept. Of course, the Falling Up foursome doesn't take it to such epic or progressive levels, but songs (and titles) like "Lotus and the Langourous" and "Goddess of the Dayspring, Am I" certainly warrant such comparisons. The former is the album's linchpin, an early synth-driven sign that Falling Up is rewriting its future.
Almost every track holds a haunting, heavier feel than past efforts. Even the slower "Magician Reversed" reveals a labored build, while Ribordy's tenor perfectly soars above the harmonies. "The King's Garden" breaks up the album with an acoustic arrangement, but even that's been reworked in production, lasting long enough to cast its spell before disappearing into the album's second half. "Panic and Geo-Primaries" then provides the most beautiful moment on Fangs! with an absolutely stunning keys/percussion arrangement.
"Swimming Towards Propellers" closes a complete listening experience, a rarity in today's A.D.D. market. The maturity and scope displayed on Fangs! will captivate those who devour the complete experience. Falling Up may have given us 2009's first great Christian album.



© 2009 CMCentral.com. All rights reserved. Used with permission.




Visit CMCentral.com now and join the single largest online community of Christian music fans on the internet. CMCentral features daily music news, exclusive interviews, album reviews, weekly devotions and feature articles written by some of your favorite Christian artists, and much more. CMCentral is also the home of the most popular Forum for Christian music fans that you'll find anywhere on the Internet. Come see what all the buzz is about!

**This review first published on April 6, 2009.